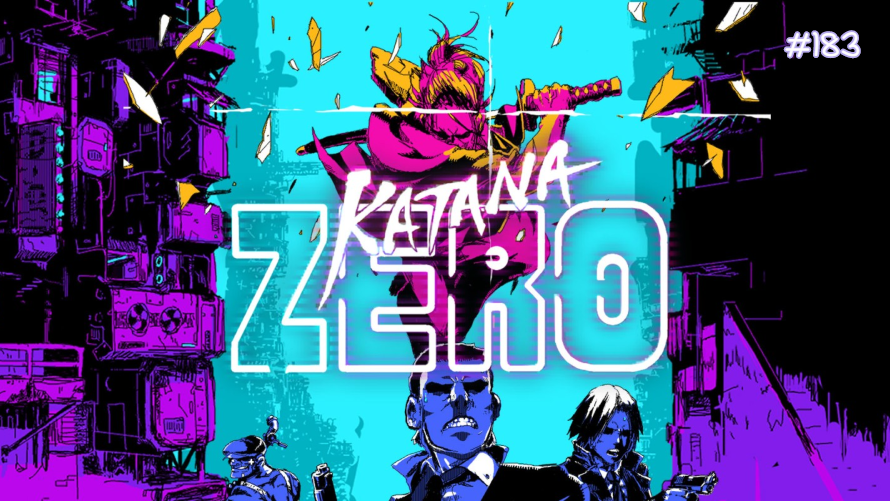 It's that time of the week again folks. Don't forget to cast your votes! #TT183
---
Katana Zero is a 2-D action platformer developed by Askiisoft and published by Devolver Digital for the Nintendo Switch, Microsoft Windows, and macOS last April 2019. Skill is the name of the game because although each level is short, one hit from an enemy or obstacle instantly kills you. A stage is cleared when all enemies have been defeated, and to do so, players can slash enemies, deflect bullets with their sword, slow down time, or use the environment to their advantage. There are multiple ways of besting each challenge, and it is up to you to figure these out.
The game took six years to develop, but the developer's hard work paid off. During the first week of its launch, the game immediately sold over 100,000 copies worldwide on the Nintendo Switch alone. In the recent Game Awards 2019, it was also nominated for Best Independent Game of the year. Katana Zero is definitely an indie worth checking out.
And so, for today's 183rd Temptation Thursdays poll, we shall focus on Subject Zero of the Katana Zero video game series.
You may now cast your votes HERE*.
*You must be a member of our Official Collectors Club to vote.
To learn a little bit more about Katana Zero, you may check out Wikipedia's write-up.
---
For those who want to learn more about First 4 Figures' Temptation Thursday polls, kindly click HERE.
Last Update
2020-01-23 11:43:08