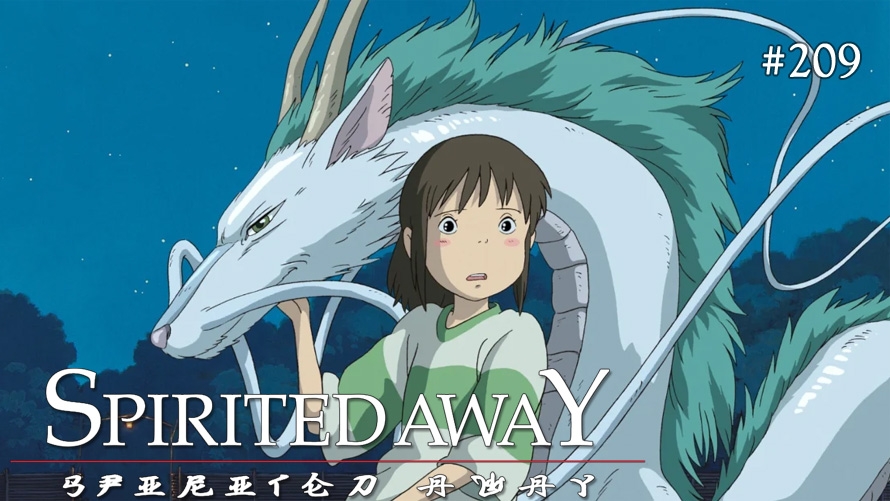 It's that time of the week again folks. Don't forget to cast your votes! #TT209
---
Spirited Away is a 2001 fantasy anime film directed by Hayao Miyazaki and animated by Studio Ghibli. The plot of the movie follows 10-year-old Chihiro, who gets lost with her parents while traveling to her new home in Japan. The family travels through a tunnel and arrives at what they believe to be an abandoned amusement park; turns out, it's a bathhouse for supernatural beings and spirits. And unexplainably, Chihiro's parents have transformed into pigs all of a sudden.
Chihiro befriends a mysterious boy named Haku, who's apparently a spirit with the ability to transform into a dragon. Haku gets Chihiro a job at the bathhouse, where she encounters many supernatural entities while trying to figure out how to save her parents and escape the mystical land.
Grossing over $352 million dollars, Spirited Away is the highest-grossing and most successful film in Japanese history. The universally acclaimed movie frequently appears on rankings of the greatest animated films ever made and even won the Academy Award for Best Animated Feature at the 75th Academy Awards.
And so, for today's 209th Temptation Thursdays poll, we shall focus Haku (Dragon Form), the deuteragonist of Spirited Away.
You may now cast your votes HERE*.
*You must be a member of our Official Collectors Club to vote.
To learn a little bit more about Spirited Away, you may check out Wikipedia's write-up.
---
For those who want to learn more about First 4 Figures' Temptation Thursday polls, kindly click HERE.
Last Update
2020-07-30 08:07:22