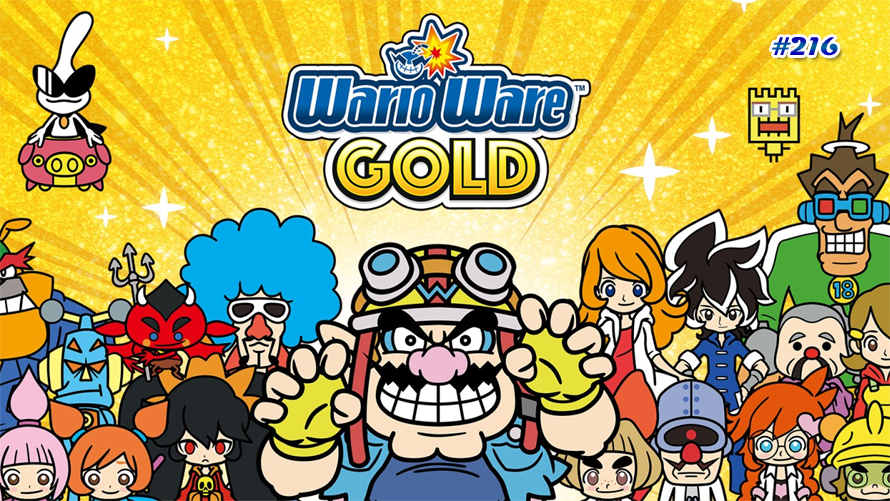 It's that time of the week again folks. Don't forget to cast your votes! #TT216
---
WarioWare™ Gold is a 2018 Nintendo 3DS party video game that was developed by Nintendo EPD and Intelligent Systems, and published by Nintendo. The plot of the game centers on a gaming tournament devised by Wario, who plots to take all of the tournament's prize money for himself by crooked means. The game also features self-contained side-plots for many of Wario's friends, including Mona, Dribble, Spitz, Kat and more.
The gameplay in WarioWare™ Gold consists of playing over 300 different "microgames"—small minigames with short time limits. As the player advances through them, the microgames speed up and become more difficult to succeed at. Along with all-new ones, classic microgames from a half-dozen previous WarioWare™ games also return for this entry in the series.
WarioWare™ Gold received generally favorable reviews from critics, and was praised for its unique plot, having the most microgames in the series and being the first WarioWare™ game to feature full voice acting. There is even an unlockable feature that allows players to overdub their own voice acting over the game's cutscenes!
And so, for today's 216th Temptation Thursdays poll, we shall focus on Wario, the main character of WarioWare™ Gold.
You may now cast your votes HERE*.
*You must be a member of our Official Collectors Club to vote.
To learn a little bit more about WarioWare™ Gold, you may check out Wikipedia's write-up.
---
For those who want to learn more about First 4 Figures' Temptation Thursday polls, kindly click HERE.
Last Update
2020-09-17 04:02:18