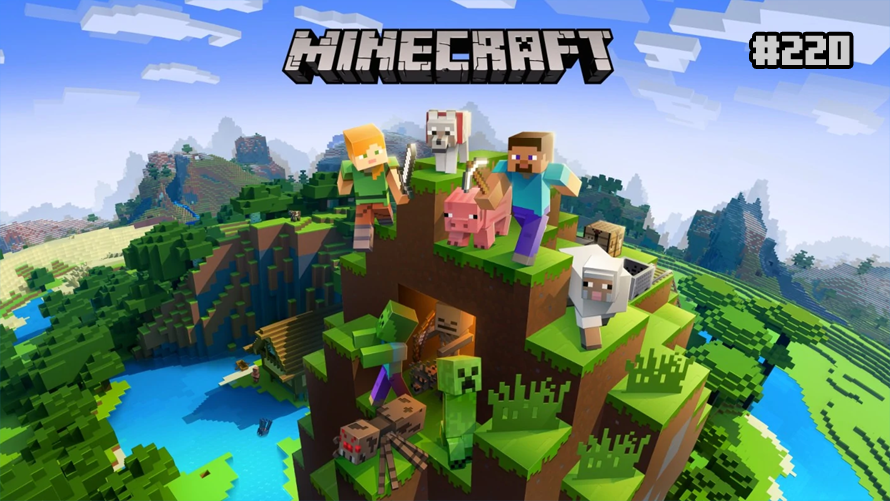 It's that time of the week again folks. Don't forget to cast your votes! #TT220
---
Developed by Mojang Studios in 2009, Minecraft is a 3D survival sandbox video game that has now been released on over a dozen platforms. New players are randomly assigned the character skin of either Steve or Alex when they start the game, but they also have the option now to choose their own custom skins. Non-player characters known as mobs are encountered along the way, including villagers, hostile creatures, and benign animals.
The core gameplay in Minecraft revolves around the player being able to pick up and place 3D blocks (representing materials such as dirt, water, ore, lava, and more) in a 3D grid to build things such as terrains and structures within various biomes. Players are granted a large amount of freedom in how they wish to play Minecraft, with no specific goals to accomplish.
With over 200 million copies solid and over 126 million monthly active users as of 2020, Minecraft is the best-selling video game of all-time! The game has been critically-acclaimed and has won numerous awards, and has even been cited as one of the greatest video games of all-time.
And so, for today's 220th Temptation Thursdays poll, we shall focus on a diorama based on Minecraft.
You may now cast your votes HERE*.
*You must be a member of our Official Collectors Club to vote.
To learn a little bit more about Minecraft, you may check out Wikipedia's write-up.
---
For those who want to learn more about First 4 Figures' Temptation Thursday polls, kindly click HERE.
Last Update
2020-10-15 08:03:00