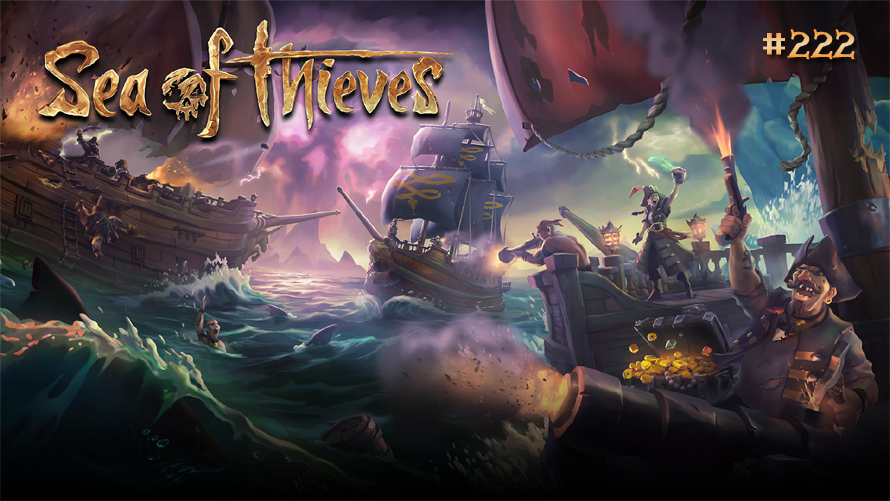 It's that time of the week again folks. Don't forget to cast your votes! #TT222
---
In 2018, the open-world action-adventure pirate game Sea of Thieves was released. Developed by Rare and published by Xbox Game Studios, the first-person multiplayer video game Sea of Thieves puts players into the role of pirates seeking fortune and glory. Rare's focus for the game was for players to adventure in a shared world together, so the game launched without any structured narrative so that the world and its lore could be created by players as they crafted their own unique stories.
Gameplay in Sea of Thieves consists of players working cooperatively with each other as part of trading companies exploring an open world. Activities in the game include following treasure maps, navigating, collecting bounty skulls, steering and manning pirate ships, boarding enemy ships, firing cannonballs, patching damaged ships, encountering sea monsters at random, and more.
Sea of Thieves has received numerous content updates in the form of free downloadable content since its initial release in March 2018. Being one of the earliest first-party games to be included as part of the Xbox Game Pass subscription helped the title to quickly grow a large base of players. As of July 2020, Sea of Thieves had over 15 million players and has been nominated for numerous gaming awards.
And so, for today's 222nd Temptation Thursdays poll, we shall focus on prop replicas of Bounty Skulls from Sea of Thieves.
You may now cast your votes HERE*.
*You must be a member of our Official Collectors Club to vote.
To learn a little bit more about Sea of Thieves, you may check out Wikipedia's write-up.
---
For those who want to learn more about First 4 Figures' Temptation Thursday polls, kindly click HERE.
Last Update
2020-10-29 08:01:47