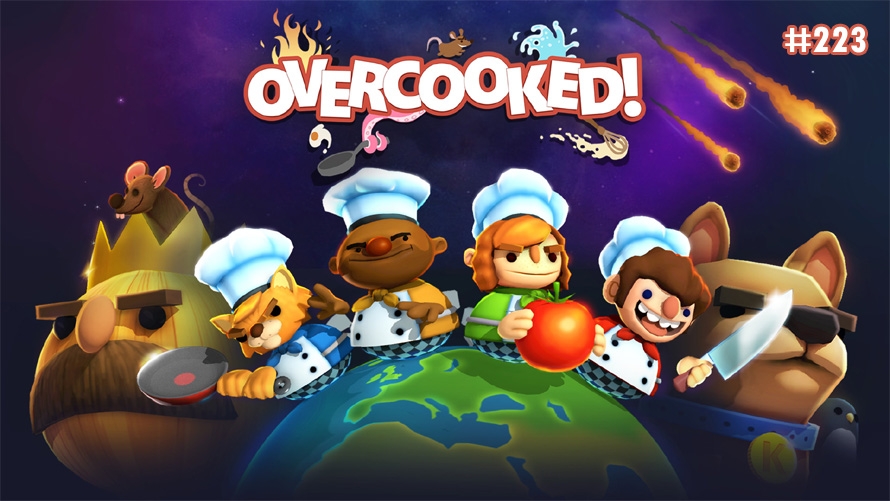 It's that time of the week again folks. Don't forget to cast your votes! #TT223
---
Cooking simulation game Overcooked was published by Team17 and is the first-ever game developed by indie studio Ghost Town Games. While the game was designed with local cooperative gameplay for up to 4 players as its focal point, a multiplayer competitive mode and a single-player mode are also available.
The gameplay in Overcooked consists of players controlling a number of chefs, working together to quickly fulfill orders by preparing different meals in a variety of kitchens. Players must work together to prepare ingredients, cook, serve orders, and clean up while remaining within a short time limit. Various obstacles and hazards fill each themed kitchen, of which there are over two dozen different varieties.
Overcooked received a positive critical reception, including praise for its fun and challenging cooperative dynamics. A sequel game, Overcooked 2, was released in 2018 and added online multiplayer to the experience. A remastered version of the original Overcooked will be released as part of an upcoming compilation coming to the PlayStation 5 and Xbox Series X.
And so, for today's 223rd Temptation Thursdays poll, we shall focus on a diorama from Overcooked.
You may now cast your votes HERE*.
*You must be a member of our Official Collectors Club to vote.
To learn a little bit more about Overcooked, you may check out Wikipedia's write-up.
---
For those who want to learn more about First 4 Figures' Temptation Thursday polls, kindly click HERE.
Last Update
2020-11-05 09:59:43