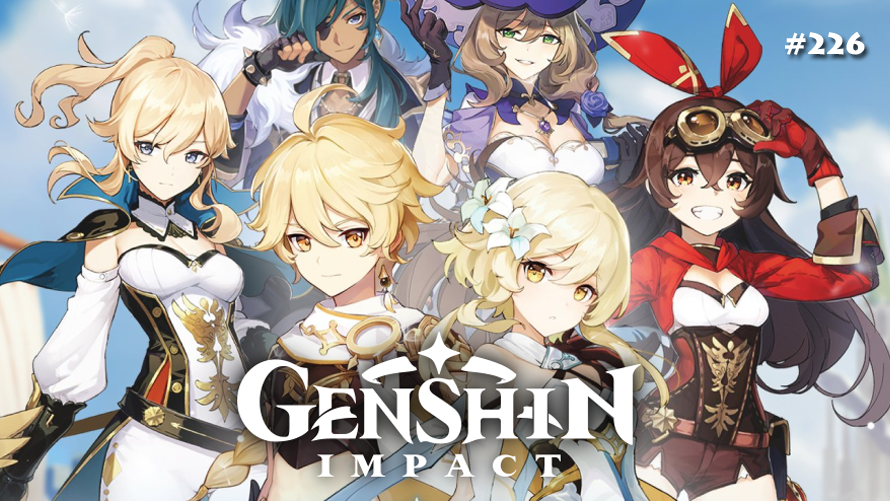 It's that time of the week again folks. Don't forget to cast your votes! #TT226
---
The free-to-play action role-playing game Genshin Impact was developed by miHoYo and released in September 2020 for the PlayStation 4, PC, and mobile devices, with cross-progression available for PC and mobile devices. Genshin Impact's story follows one of two twins (chosen by the player), searching for their lost sibling on a journey through the seven major nations of the fantasy world of Teyvat. The online-only game features a fantasy open-world environment that allows for single player mode or multiplayer up to four players.
Gameplay in Genshin Impact includes an action-based battle system that involves character switching and elemental combat and support talents. Every character specializes in one element, and players form a four-person team that best suits their playstyle. In addition, players can perform various open-world mechanics such as gliding, running, swimming, and climbing, and some characters also have special abilities such as being able to freeze water. New characters, weapons, and resources can be obtained through quests, in-game events, or the use of a gacha game monetization system.
After receiving a positive critical reception for its combat and open-world freedom, Genshin Impact grossed over 250 million dollars in mobile transactions in its first month, making it one of the most successful mobile game launches ever. miHoYo has already announced a schedule for future content updates for the game, which will be implemented to the game every six weeks. Only two of the seven major regions of Teyvat are accessible in the game right now, so fans will have several years of updates and expansions of the game and its story to look forward to.
And so, for today's 226th Temptation Thursdays poll, we shall focus on Lumine, the female twin protagonist in the narrative of Genshin Impact.
You may now cast your votes HERE*.
*You must be a member of our Official Collectors Club to vote.
To learn a little bit more about Genshin Impact, you may check out Wikipedia's write-up.
---
For those who want to learn more about First 4 Figures' Temptation Thursday polls, kindly click HERE.
Last Update
2020-11-26 08:06:47