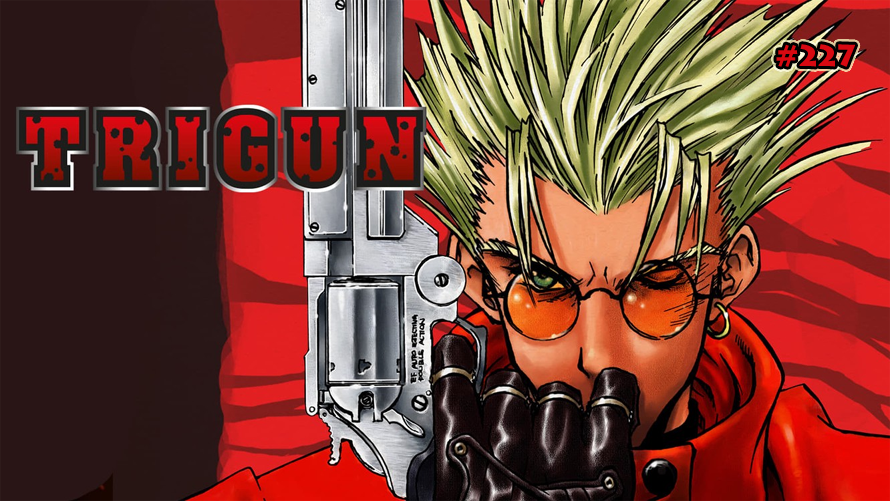 It's that time of the week again folks. Don't forget to cast your votes! #TT227
---
The 1998 anime series Trigun by Studio Madhouse is an anime adaptation of a manga written and illustrated by Yasuhiro Nightow. The series is a post-apocalyptic action Western set in space. The plot in Trigun revolves around an outlaw known as Vash the Stampede, who is a skilled gunman pursued by assassins and bounty hunters. Despite his kind-hearted demeanor and pacifist ways, Vash also has the nickname of "The Human Typhoon" because of the destruction he caused to the city of July during a battle he was forced into.
Over the course of the series, Vash interacts with and befriends other characters such as the gunfighting priest Nicholas D. Wolfwood and the traveling insurance agents Meryl Stryfe and Milly Thompson. As the series progresses, we learn more about Vash's mysterious past and the history of the planet Gunsmoke.
Despite never achieving mainstream success in Japan, Trigun continues to be popular in the United States, making it a rare example of an anime that is much more popular in the West than in Japan itself. An animated film, Trigun: Badlands Rumble, even premiered first in the United States in April 2010 before its release overseas.
And so, for today's 227th Temptation Thursdays poll, we shall focus on Vash the Stampede, the protagonist of Trigun.
You may now cast your votes HERE*.
*You must be a member of our Official Collectors Club to vote.
To learn a little bit more about Trigun, you may check out Wikipedia's write-up.
---
For those who want to learn more about First 4 Figures' Temptation Thursday polls, kindly click HERE.
Last Update
2020-12-03 08:01:14