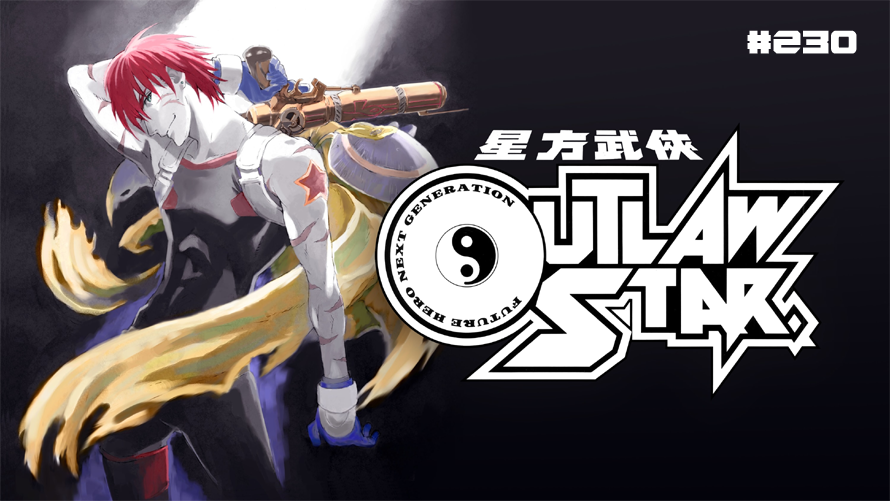 It's that time of the week again folks. Don't forget to cast your votes! #TT230
---
Taking place in the "Toward Stars Era" universe where it is possible for spaceships to move faster than the speed of light, Outlaw Star is a space Western anime series produced by Sunrise. The 26-episode anime is based on a 21-chapter manga series written and illustrated by Takehiko Itō and published in the monthly Shueisha magazine Ultra Jump.
The story in Outlaw Star revolves around outlaw pilot and jack-of-all-trades Gene Starwind, who is searching for the Galactic Leyline, a legendary treasure in space. Gene gathers an eclectic crew, including the popular Ctarl-Ctarl alien catgirl, Aisha Clan-Clan. The crew takes on jobs and missions to pay for the ship's maintenance and has adventures while searching for the Galactic Leyline.
Outlaw Star received critical praise for its drama, comedic elements, and animation style. The anime gained international popularity in the United States when it aired as part of Cartoon Network's Toonami block in 2001 and on Adult Swim in 2002. And to this day, the series still remains popular in the United States.
And so, for today's 230th Temptation Thursdays poll, we shall focus on Gene Starwind, the main protagonist from Outlaw Star.
You may now cast your votes HERE*.
*You must be a member of our Official Collectors Club to vote.
To learn a little bit more about Outlaw Star, you may check out Wikipedia's write-up.
---
For those who want to learn more about First 4 Figures' Temptation Thursday polls, kindly click HERE.
Last Update
2020-12-24 05:55:42