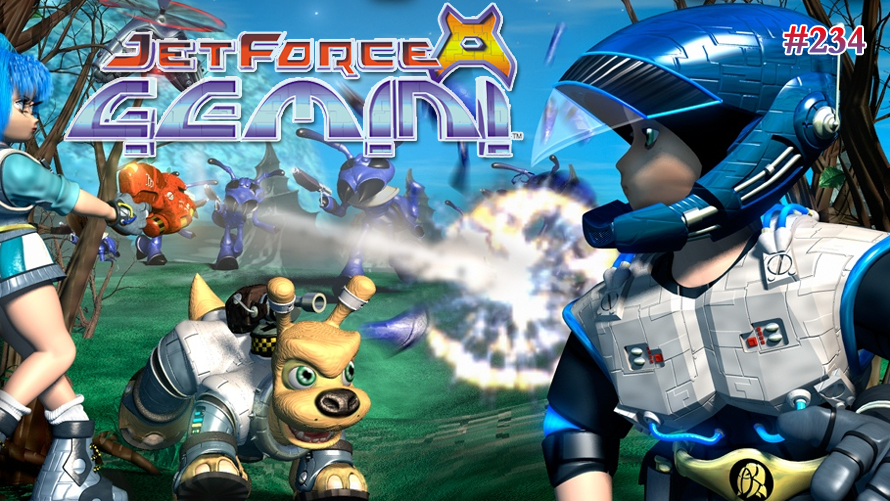 It's that time of the week again folks. Don't forget to cast your votes! #TT234
---
First released in 1999 for the Nintendo 64 console, Jet Force Gemini is a third-person shooter video game designed and published by Rare. The game includes both a campaign-style single-player mode and a deathmatch-style multiplayer mode for up to four players to compete in.
The story in Jet Force Gemini follows the adventures of a three-member galactic law enforcement team: the humans Juno and Vela and their war dog, Lupus. The team, called Jet Force Gemini, is trying to stop the invading insectoid horde of drones sent by Mizar, the game's antagonist. Jet Force Gemini must work together to try and prevent Mizar's evil plot to destroy the Earth with an asteroid.
The game received praise from critics for its graphics, soundtrack, and crystal-clear surround sound effects. Even though there hasn't been a sequel or follow-up game to Jet Force Gemini, the characters have gone on to make cameos in other games by Rare such as Banjo-Tooie. There is also a downloadable content pack for Minecraft: Xbox 360 Edition allowing fans to dress up their character using skins of Juno, Vela, and Lupus!
And so, for today's 234th Temptation Thursdays poll, we shall focus on Lupus, the canine playable character of Jet Force Gemini.
You may now cast your votes HERE*.
*You must be a member of our Official Collectors Club to vote.
To learn a little bit more about Jet Force Gemini, you may check out Wikipedia's write-up.
---
For those who want to learn more about First 4 Figures' Temptation Thursday polls, kindly click HERE.
Last Update
2021-01-21 08:20:14