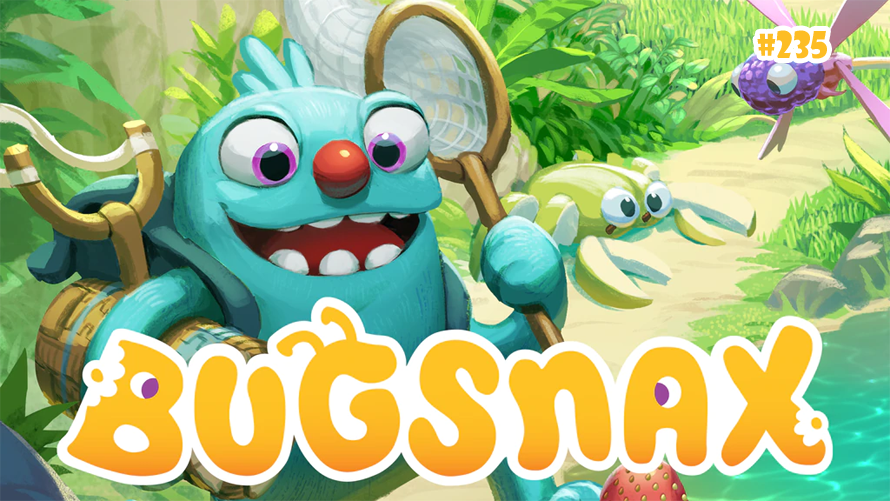 It's that time of the week again folks. Don't forget to cast your votes! #TT235
---
Developed and published by independent game studio Young Horses, Bugsnax is a first-person adventure game in which players capture half-bug, half-snack creatures called Bugsnax while exploring a mysterious island.
The plot of the game follows a newspaper journalist who travels to the enigmatic Snaktooth Island after receiving a film strip from a lost explorer. The journalist researches and documents over 100 species of Bugsnak creatures while working to uncover the truth about the island and the Bugsnax. Captured Bugsnax can be fed to local creatures called Grumpuses, whose bodies change depending upon the characteristics of the Bugsnak they consume.
After being in development for six years, Bugsnax was first revealed to the world during Sony's PlayStation 5 Future Now event in June 2020. The theme song for the game—"It's Bugsnax!" by British indie band Kero Kero Bonito—became an internet sensation that was used for countless memes around the internet. The game was released as a launch title for the PlayStation 5, as well as on the PlayStation 4, macOS, and Microsoft Windows.
And so, for today's 235th Temptation Thursdays poll, we shall focus on A Diorama featuring the various half-bug and half-snack species of Bugsnax.
You may now cast your votes HERE*.
*You must be a member of our Official Collectors Club to vote.
To learn a little bit more about Bugsnax, you may check out Wikipedia's write-up.
---
For those who want to learn more about First 4 Figures' Temptation Thursday polls, kindly click HERE.
Last Update
2021-01-28 08:00:57