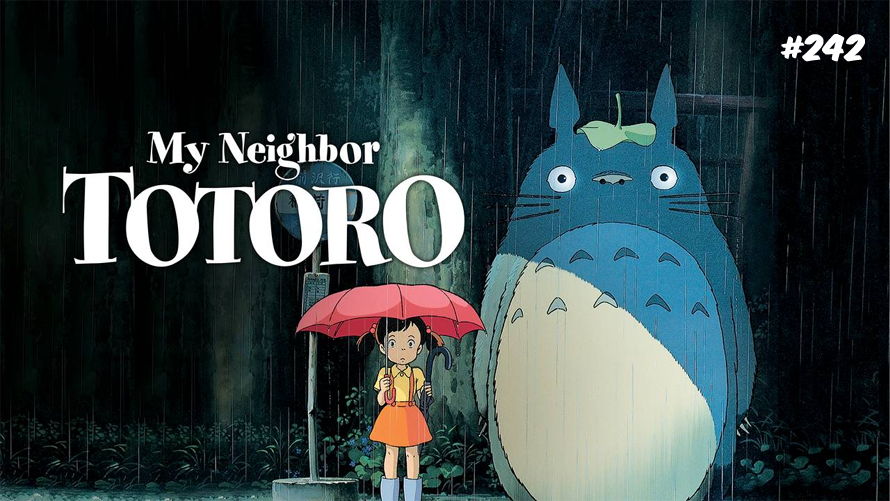 It's that time of the week again folks. Don't forget to cast your votes! #TT242
---
Written and directed by Hayao Miyazaki, My Neighbor Totoro is a 1988 fantasy anime film animated by Studio Ghibli. The movie takes place in 1958 post-war rural Japan.
The plot in My Neighbor Totoro revolves around two young girls—Satsuki and Mei—who are brought to live in an old house near the hospital where their mother is recovering from an illness. The girls discover a variety of spirits, including a large spirit that they dub "Totoro". The girls have magical experiences with Totoro, and Totoro finds and rescues Mei when she becomes lost and then takes the girls to see their mother in the hospital.
After receiving massive critical acclaim upon release, My Neighbor Totoro developed a worldwide cult following. The film has been nominated and won numerous awards. Totoro himself has become a cultural icon, and the film has generated over 1.142 billion dollars in merchandise sales.
And so, for today's 242nd Temptation Thursdays poll, we shall focus on Totoro, the titular character of My Neighbor Totoro.
You may now cast your votes HERE*.
*You must be a member of our Official Collectors Club to vote.
To learn a little bit more about My Neighbor Totoro, you may check out Wikipedia's write-up.
---
For those who want to learn more about First 4 Figures' Temptation Thursday polls, kindly click HERE.
Last Update
2021-03-18 04:35:53