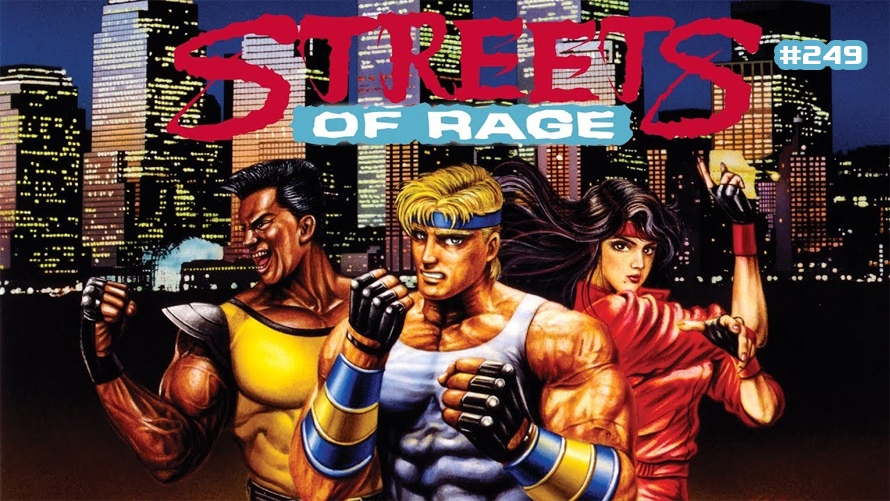 It's that time of the week again folks. Don't forget to cast your votes! #TT249
---
Developed and published by SEGA in 1991, Streets of Rage is a SEGA Genesis/Mega Drive side-scrolling beat 'em up game. The game was later converted for other SEGA gaming systems and has been available as a purchasable downloadable game and as part of various compilations. Featuring a modern electronic soundtrack by composer Yuzo Koshiro, this is the first installment in the four-game Streets of Rage series.
The story in Streets of Rage is set in a once peaceful city that has been taken over by a crime syndicate that includes crooked police officers. Three former police officers—Axel Stone, Blaze Fielding, and Adam Hunter—quit the police force to fight back against the syndicate as vigilantes and end the reign of violence and terror in the city.
Streets of Rage features three characters that players can choose from and includes the option of two-player cooperative play. Players fight their way through eight locations (called "rounds" in-game), where they battle enemies who enter from both sides of the screen. Players can wield various weapons such as pipes and bottles to enhance their attacks and can also utilize a limited special attack in which a police car fires explosives that damage all on-screen enemies.
The game received favorable critical response, with its music, co-op gameplay, and backgrounds being praised. Several soundtrack albums of the game were released, and there were even several comic strip series published. Following a 26-year hiatus after the release of Streets of Rage 3 in 1994, Streets of Rage 4 was released in 2020 and has sold over 1.5 million copies worldwide.
And so, for today's 249th Temptation Thursdays poll, we shall focus on a diorama of Adam, Blaze, and Axel, the main protagonists of Streets of Rage.
You may now cast your votes HERE*.
*You must be a member of our Official Collectors Club to vote.
To learn a little bit more about Streets of Rage, you may check out Wikipedia's write-up.
---
For those who want to learn more about First 4 Figures' Temptation Thursday polls, kindly click HERE.
Last Update
2021-05-06 02:36:19