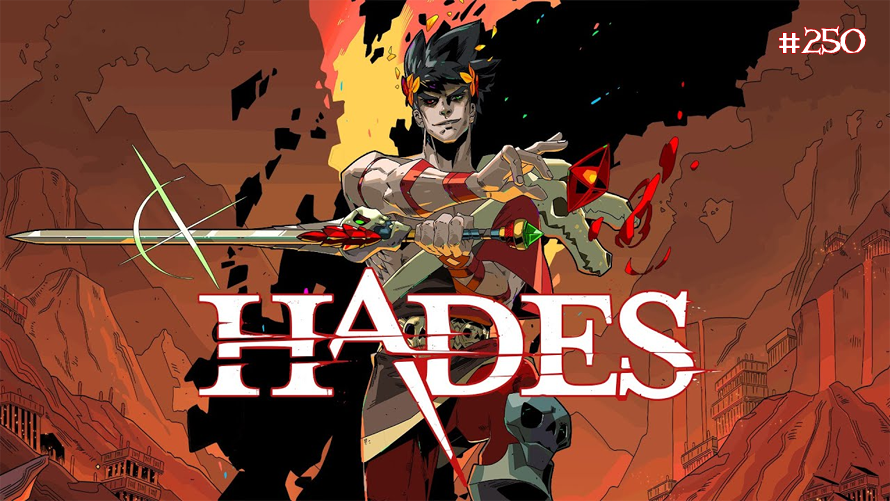 It's that time of the week again folks. Don't forget to cast your votes! #TT250
---
Developed and published by Supergiant Games, the action dungeon-crawler video game Hades was released in September 2020 for the Nintendo Switch, macOS, and Microsoft Windows. The game was developed over the course of three years using an early access approach via the Epic Games Store, which allowed consumers to play Hades throughout different pre-release phases.
The story in Hades follows Zagreus, the son of the God Hades and prince of the Underworld, who is attempting to escape the Underworld and reach Mount Olympus. Other Olympians bestow Zagreus with gifts to help him in his quest.
Gameplay in Hades is built around an isometric-view hack and slash combat system in which the player uses their main attack weapon, magical ability, and dash power to defeat enemies populating randomly chosen series of rooms. Players are able to unlock new weapons and improve attributes of their character after dying to level up and increase their chances of succeeding in subsequent attempts.
Hades received universal acclaim from critics at release, with its characters, story, sound, and music all receiving praise. Over one million copies of Hades were sold by the game's third day upon release, and the game was nominated for a wide variety of awards. It won several Game of the Year awards and was named as one of the best games of 2020 by a multitude of publications.
And so, for today's 250th Temptation Thursdays poll, we shall focus on Zagreus, the main protagonist of Hades.
You may now cast your votes HERE*.
*You must be a member of our Official Collectors Club to vote.
To learn a little bit more about Hades, you may check out Wikipedia's write-up.
---
For those who want to learn more about First 4 Figures' Temptation Thursday polls, kindly click HERE.
Last Update
2021-05-13 02:28:36