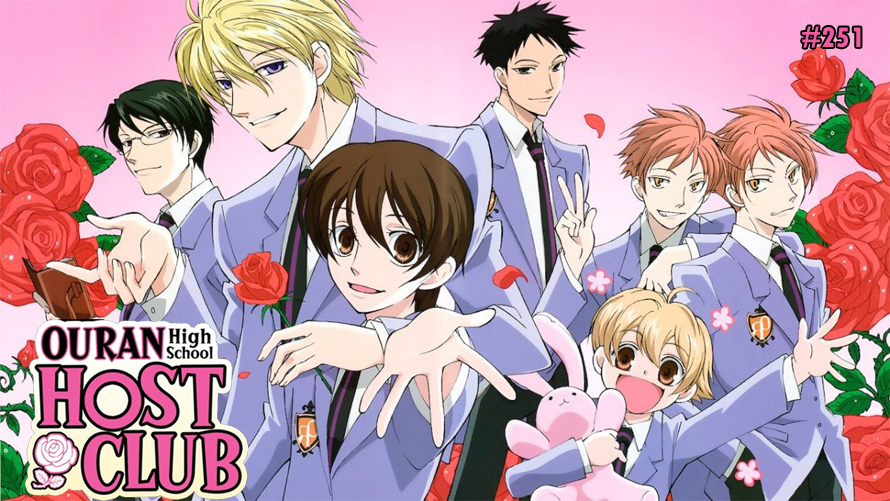 It's that time of the week again folks. Don't forget to cast your votes! #TT251
---
Based on a manga series written and illustrated by Bisco Hatori and serialized in LaLa magazine, Ouran High School Host Club is a reverse harem romantic comedy anime series. The series was created by studio Bones and spanned one 26-episode season in 2006.
The story in Ouran High School Host Club revolves around Haruhi Fujioka, a student who is attending the expensive and prestigious Ouran Academy in Tokyo on an academic scholarship. Haruhi accidentally stumbles upon the Ouran Academy Host Club while searching for a secluded spot to study, and becomes entangled in the lives of the six males students who comprise the female-entertaining Host Club.
Despite Haruhi being a female herself, the Host Club enlists Haruhi as a male-masquerading host in order to pay back the debt she owes for accidentally breaking an 8 million yen vase belonging to the club in her first encounter with them. As she works as a host to pay back what she owes for the vase, Haruhi learns more about both herself and the friends she makes in the Host Club, becoming closer to all of the members, including the club's president and founder, Tamaki Suoh.
Ouran High School Host Club was licensed for distribution in North America by Funimation Entertainment and made its television debut on the Funimation Channel. The popular series spawned several audio dramas and soundtracks, as well as a visual novel and even a live action TV series and film.
And so, for today's 251st Temptation Thursdays poll, we shall focus on Tamaki Suoh, the president and founder of the Ouran High School Host Club.
You may now cast your votes HERE*.
*You must be a member of our Official Collectors Club to vote.
To learn a little bit more about Ouran High School Host Club, you may check out Wikipedia's write-up.
---
For those who want to learn more about First 4 Figures' Temptation Thursday polls, kindly click HERE.
Last Update
2021-05-21 15:30:22