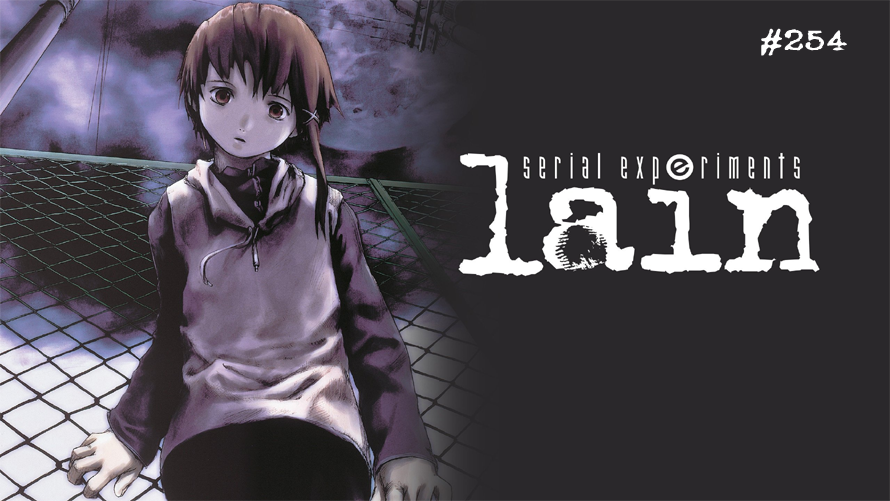 It's that time of the week again folks. Don't forget to cast your votes! #TT254
---
Produced by Yasuyuki Ueda and animated by Triangle Staff, Serial Experiments Lain is a 1998 psychological Cyberpunk anime series. The character designs in the series were created by acclaimed Japanese graphic artist Yoshitoshi ABe, who first gained fame through this series. Serial Experiments Lain is considered to be an avant-garde or experimental anime series that does not conform to traditional forms of narrative storytelling.
Serial Experiments Lain is set in modern suburban Japan and focuses on adolescent middle school girl Lain Iwakura. When she opens an E-Mail from a dead classmate who claims to have abandoned her physical body to live within the virtual reality world of "The Wired", the introverted and socially awkward Lain becomes entangled in a series of surreal events exploring themes such as the nature of reality, perception, and consciousness.
The science-fiction themes and stylistic characteristics of Serial Experiments Lain received a positive critical response. Anime News Network, for example, named the series one of the most important anime series of the 1990s. Several art books, soundtracks, and even a tie-in Sony PlayStation video game were also released as media for the franchise.
And so, for today's 254th Temptation Thursdays poll, we shall focus on Lain Iwakura, the protagonist of Serial Experiments Lain.
You may now cast your votes HERE*.
*You must be a member of our Official Collectors Club to vote.
To learn a little bit more about Serial Experiments Lain, you may check out Wikipedia's write-up.
---
For those who want to learn more about First 4 Figures' Temptation Thursday polls, kindly click HERE.
Last Update
2021-06-10 02:14:02