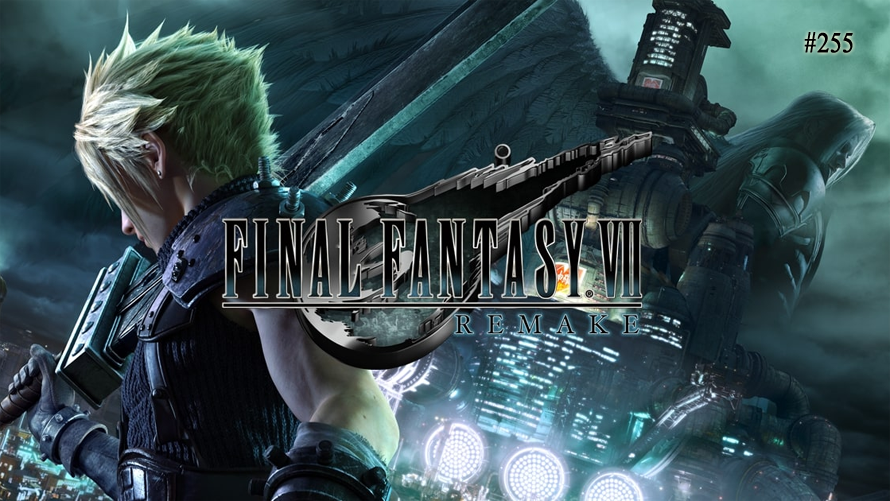 It's that time of the week again folks. Don't forget to cast your votes! #TT255
---
Developed and published by Square Enix in 2020, the action role-playing game Final Fantasy VII Remake is the first in a series of games remaking the original 1997 Final Fantasy VII made for the first Sony PlayStation console. The single-player game utilizes the Unreal Engine 4 engine, and was created with the technical assistance of the developers of Kingdom Hearts III, which used the same engine.
Final Fantasy VII Remake's story revolves around the mercenary Cloud Strife, who takes a job working with the eco-terrorist group AVALANCHE. AVALANCHE is bent on destroying Shinra, a powerful mega corporation that is draining the planet's very life essence as a source of power. Thematic elements of the game include economic inequality, environmentalism and corporate monopoly.
Gameplay in Final Fantasy VII Remake consists of real-time exploration and battle mechanics, including an Active Time Battle (ATB) system that has been updated from the original game. Players can switch between party members at any time during battles to utilize the unique skills and abilities of each character. Players are able to use magic, summons, a Limit Break and more in addition to the basic attacks of each character.
Final Fantasy VII Remake received critical praise upon release for its story, character arcs, gameplay mechanics and combat system. The game sold over 3.5 million copies in its first three days, making it the fastest-selling PlayStation 4 exclusive game ever. Sales had surpassed 5 million copies by August 2020. Final Fantasy VII Remake Intergrade, an enhanced version of the game for PlayStation 5, was released in June 2021.
And so, for today's 255th Temptation Thursdays poll, we shall focus on Cloud Strife, the main protagonist of Final Fantasy VII Remake.
You may now cast your votes HERE*.
*You must be a member of our Official Collectors Club to vote.
To learn a little bit more about Final Fantasy VII Remake, you may check out Wikipedia's write-up.
---
For those who want to learn more about First 4 Figures' Temptation Thursday polls, kindly click HERE.
Last Update
2021-06-17 02:12:11