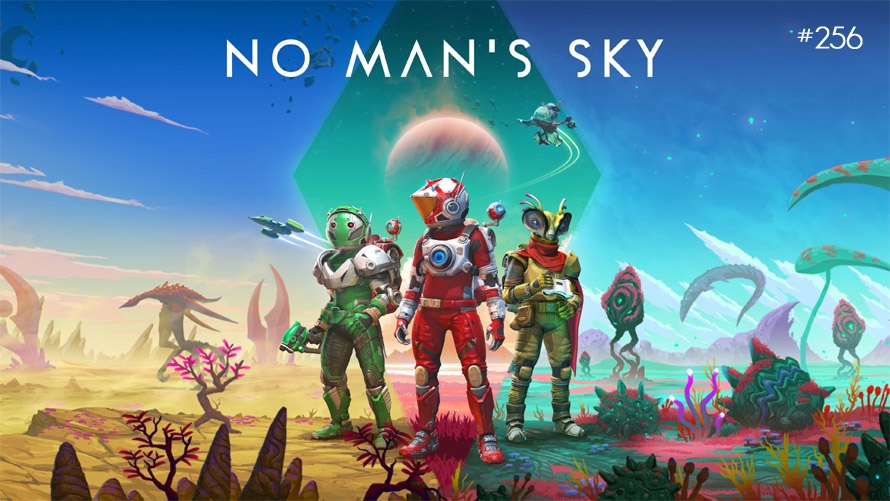 It's that time of the week again folks. Don't forget to cast your votes! #TT256
---
Developed and published by indie developer Hello Games, the action-adventure survival game No Man's Sky was first released in August 2016. When starting a new game, the planets of each player's open-world universe are procedurally generated algorithmically, with over 18 quintillion unique appearances for the game to choose from, each with its own ecosystems, flora, and fauna. The game was created to capture the exploration and optimism of the 1970s and 1980s science fiction artwork and literature.
Gameplay in No Man's Sky consists of four main activities: exploration, combat, survival, and trading. Players take control of an alien humanoid, dubbed The Traveller, who crashes their ship on a planet while exploring an uncharted universe. The Traveller must collect resources, repair their spaceship, and interact with alien species while working toward the overall goal of the game, which revolves around the Traveller's compulsion to reach an enigmatic being at the center of the universe called the Atlas.
No Man's Sky won awards for "Best Original Game" and "Best Independent Game" during its showing at E3 2014. The game was praised upon release for its procedurally generated universe and has had a multitude of free updates released over the years, adding new features, content, cross-platform play, virtual reality support, and even an entire multiplayer mode.
And so, for today's 256th Temptation Thursdays poll, we shall focus on The Traveller, the protagonist player character of No Man's Sky.
You may now cast your votes HERE*.
*You must be a member of our Official Collectors Club to vote.
To learn a little bit more about No Man's Sky, you may check out Wikipedia's write-up.
---
For those who want to learn more about First 4 Figures' Temptation Thursday polls, kindly click HERE.
Last Update
2021-06-24 03:48:03