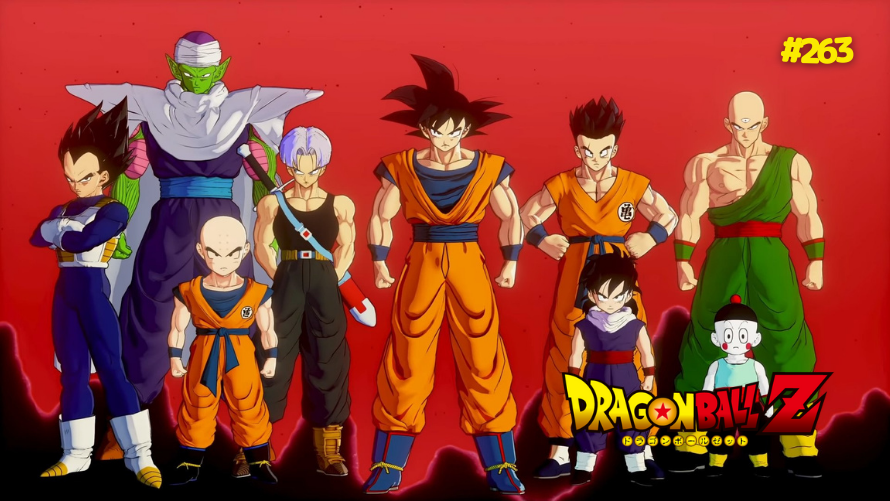 It's that time of the week again folks. Don't forget to cast your votes! #TT263
---
Dragon Ball Z is a Japanese anime series produced by Toei Animation. It is a direct sequel to the original Dragon Ball anime series and adapts the remaining 325 chapters of the 519-chapter Dragon Ball manga series written and illustrated by Akira Toriyama.
The plot of the Dragon Ball series revolves around Goku and his friends saving the Earth from destruction against invaders who seek out the Dragon Balls. The Dragon Balls are a set of seven crystal balls that, when joined together, can summon the mighty dragon Shenron and grant the possessor of the Dragon Balls any three wishes their heart desires. Once the three wishes have been granted, the Dragon Balls will scatter once again into the world, to be found by the next person who seeks them out. Dragon Ball Z takes place five years after the end of the first Dragon Ball anime, with the main protagonist Goku now as an adult and with his own family.
Dragon Ball is considered to be one of the most influential manga series of all time, inspiring many artists of other highly popular manga series we all know and love today. It has sold over 260 million copies worldwide, 160 million of which were sold in Japan alone, making it the third best-selling manga series of all time.
And so, for today's 263rd Temptation Thursdays poll, we shall focus on Goku, the main protagonist of Dragon Ball Z.
You may now cast your votes HERE*.
*You must be a member of our Official Collectors Club to vote.
To learn a little bit more about Dragon Ball Z, you may check out Wikipedia's write-up.
---
For those who want to learn more about First 4 Figures' Temptation Thursday polls, kindly click HERE.
Last Update
2021-08-13 02:42:49