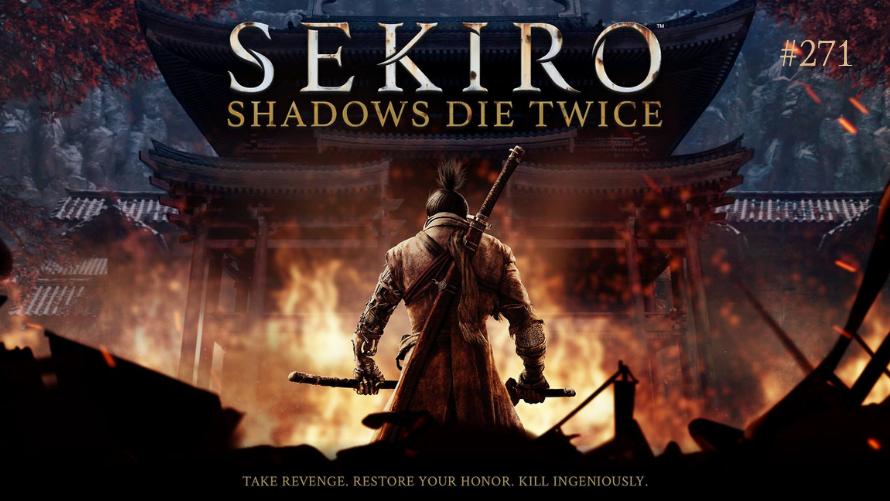 It's that time of the week again folks. Don't forget to cast your votes! #TT271
---
Sekiro: Shadows Die Twice is an action-adventure Soulslike game developed by FromSoftware and published by Activision. It was released for the PlayStation 4, Xbox One, and PC in 2019, and Google Stadia in 2020. In typical Soulslike fashion, key elements to the game are its hair-pulling difficulty, memorable boss fights, and area exploration that's intertwined with one another. The game, however, adds its own flavor into the classic Soulslike formula, making it the highly praised game it is today.
Unlike the original Souls series, Sekiro: Shadows Die Twice doesn't have character customization; instead, you follow the story of a samurai named Sekiro who's on a mission to protect his Lord, the Divine Heir Kuro, and grant his request to collect the necessary ingredients to perform the Immortal Severence ritual to rid the world of his Dragon Heritage once and for all. Gameplay-wise you upgrade Sekiro's prosthetic arm to unlock new weapons, and you invest Skill Points not in upgrading stats but on Combat Arts and Techniques that will allow Sekiro to learn new attacks. Stealth is also another aspect of this game that isn't present in the original Souls series, and you may traverse its open-world by using Sekiro's grappling hook to climb high places.
Sekiro: Shadows Die Twice was critically acclaimed by players and critics alike, and it was nominated for and won numerous awards, including Game of the Year. Ten days upon its release, the game had already sold over two million copies worldwide and has since sold over five million copies as of July 2020.
And so, for today's 271st Temptation Thursdays poll, we shall focus on the titular character of the game, Sekiro.
You may now cast your votes HERE*.
*You must be a member of our Official Collectors Club to vote.
To learn a little bit more about Sekiro: Shadows Die Twice, you may check out Wikipedia's write-up.
---
For those who want to learn more about First 4 Figures' Temptation Thursday polls, kindly click HERE.
Last Update
2021-10-21 07:14:49