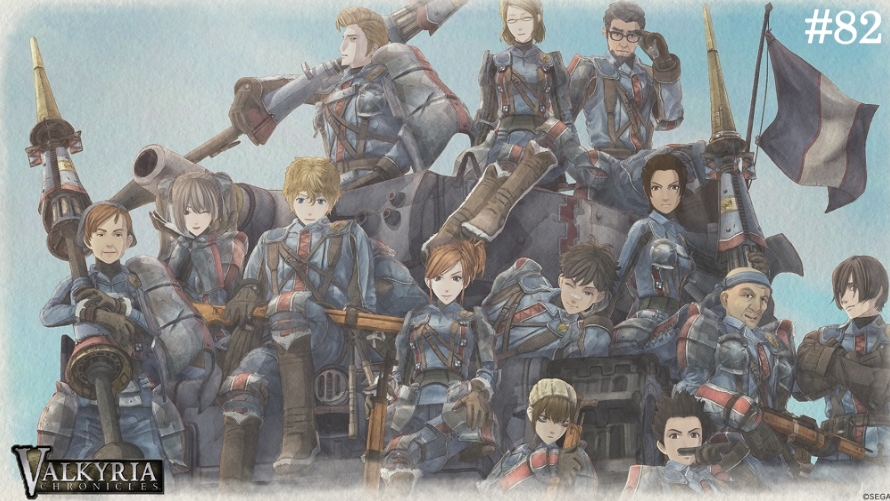 It's that time of the week again folks. Don't forget to cast your votes! #TT82 #F4FVALK
---
Valkyria Chronicles is a tactical role-playing video game series developed and published by Sega. The title makes use of a unique turn-based battle system called Battle of Live Tactical Zones (BLiTZ for short), allowing for players to alternate between what the game calls Command Mode (overhead map view of the battlefield) and Action Mode (third-person point of view of controlled character). Renowned video game publications took notice of the game's distinct graphics and gameplay and nominated and awarded the franchise in multiple categories.
Set in the World War II era, players take control of an entire military squad as the primary protagonist tasked to complete various missions as they defend their neutral hometown from being invaded by the two main opposing factions of the war. The entire Squad 7, the first installment's protagonist, will be the focus for today's 82nd Temptation Thursdays Poll. You may now cast your votes HERE.
To learn a little bit more about Valkyria Chronicles, you can check Wikipedia's write-up HERE.
---
For those who want to learn more about First 4 Figures' Temptation Thursday Polls, click HERE.
Last Update
2018-01-04 13:16:56