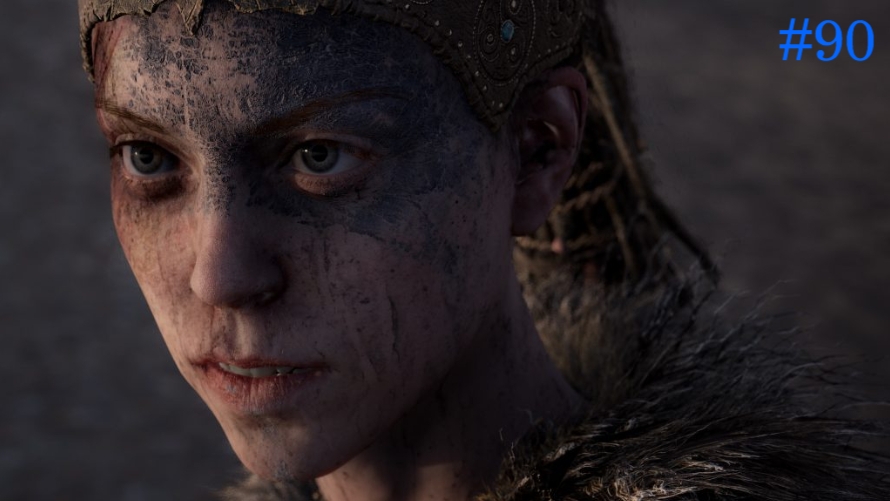 It's that time of the week again folks. Don't forget to cast your votes! #TT90 #F4FHELLB
---
To talk about Hellblade: Senua's Sacrifice is to talk about the developers behind the video game. Ninja Theory's end goals for this title were two things – to bring awareness to the real-life struggles of people with psychosis, and to prove that it is possible for independent developers like themselves to find success in creating and publishing their own AAA-quality video games.
Hellblade: Senua's Sacrifice is an action-adventure video game released just last year, 8 August 2017, for the Microsoft Windows and PlayStation 4 platforms. The team's decision to use psychosis as the title's central theme was a bold one, but this unorthodox approach was to their advantage because of how they incorporated and executed the idea into the game. Generally speaking, it is difficult to depict the state of mind of an individual with mental illness, but because they wanted to relay an impactful message and include as much realism as possible, Ninja Theory consulted and worked closely with world-leading neuroscientists, non-profit organizations, and actual individuals with psychosis.
As for success, with the expectation to breakeven in nine months' time, the unexpected trajectory of their sales was at an all-time high and began receiving profits in three. On top of that, Hellblade: Senua's Sacrifice is currently nominated for multiple categories in various awards events.
And so, for today's 90th Temptation Thursdays poll, we shall be focusing on Senua, the main protagonist of Hellblade: Senua's Sacrifice.
You may now cast your votes HERE.
To learn a little bit more about Hellblade: Senua's Sacrifice, you can check out Wikipedia's write-up HERE, or, more interestingly, you can watch all thirty episodes of Ninja Theory's Hellblade Development Diaries in their YouTube Channel for a fuller view of the team's journey. (Author's Note: If you do not have the time to watch all these episodes, I recommend that you at least watch the last one. It sums up the team's thought process in a nutshell throughout development, among other things.)
---
For those who want to learn more about First 4 Figures' Temptation Thursday polls, kindly click HERE.
Last Update
2018-03-01 14:05:24