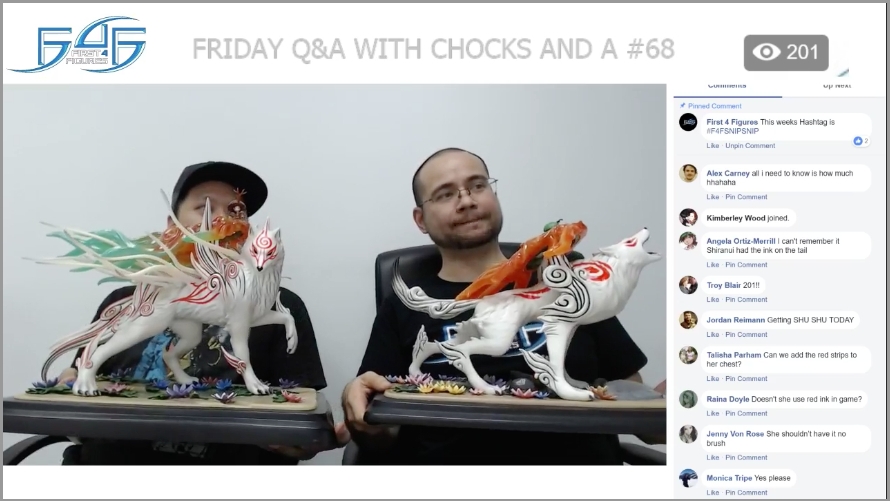 This is a breakdown of the important (and not so important) topics of last Friday's (April 27, 2018) Friday Q&A with Chocks and A #68.
---
REMINDERS
Shiranui pre-orders will go live right after this stream!
Because the two Exclusive version variants combined didn't reach 1,000 pieces in sales during the initial 2-week pre-order period, Guts: The Black Swordsman pre-orders will remain open until it hits its target or until before production starts. Updates will be available every two weeks.
WEEK IN REVIEW
Alex has updated the pre-order calendar.
Congratulations are in order! Mr. and Mrs. Alex Davis are expecting their fourth child on the 31st of October 2018! Alex would like to name their daughter Clementine, based on Telltale Games' The Walking Dead video game.
Shiranui has brought in a lot of new female members into the

Official Collectors Club

.
Based on the results of Alex's poll, starting next week, F4F's website will be limiting you to one item per order due to backend complications. If you wish to order more than one item, you will have to place multiple orders. Until such time that the system has been improved, we sincerely do apologize for this inconvenience.
A lot of new names during this week's Friday Q&A live stream
The authentication leaflet found in each package has been updated.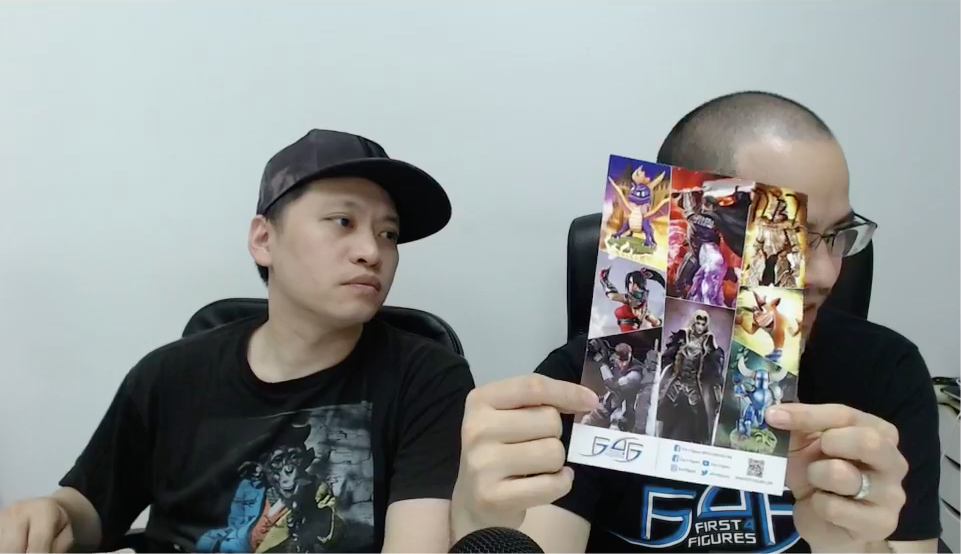 Shoutout to ToysTV HK for unboxing F4F's Solaire of Astora SD prototype.
PRODUCTION VIDEO EXCLUSIVES
(NOTE: You need to be a member of the Official Collectors Club to view these videos.)
FIRST 4 FIGURES' TEMPTATION THURSDAYS (TT) POLL
Last week's Flynn from the Shin Megami Tensei IV series TT Poll #98 Results: 46 YES votes / 132 NO votes
This week's Titans from the Attack on Titan series TT Poll #99 Results: 174 YES votes / 169 NO votes
Alex isn't sure if there would be much difference if the Attack on Titan TT poll was for the Humans of the series.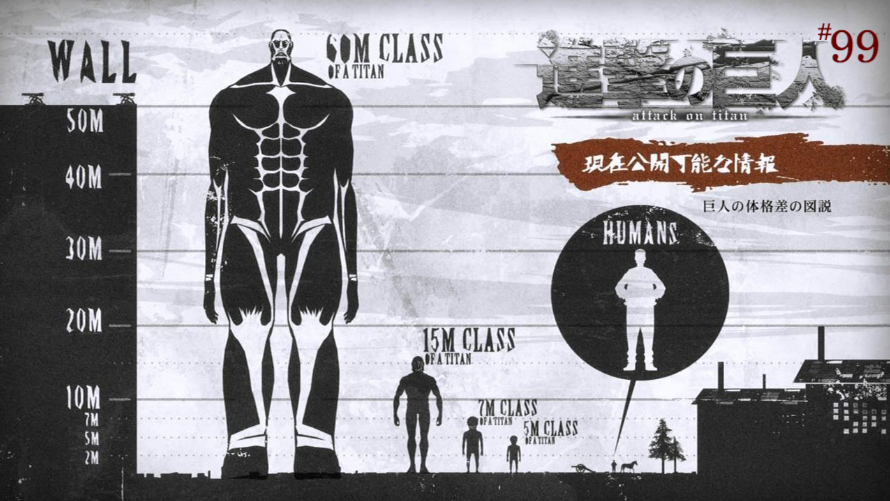 Next TT polls will be (in this order): CAPTAIN FALCON ➔ XENOBLADE CHRONICLES ➔ VAGRANT STORY
The three winners of last week's #F4FAOTT are REMÍ LOUPIEN, JEFF GALLIMORE, MIKE BEACHCROFT and NICK PERGAKIS.
This week's hashtag is #F4FSNIPSNIP for a chance to win 500 reward points.
There already is a Shantae TT poll.
TT poll choices are based on what happens during Friday Q&A streams and F4Funday results.
Tokyo Ghoul can be on the list of possible TT polls.
VARIOUS CHARACTER & PRODUCT LINE UPDATES
BANJO & KAZOOIE UPDATE: Pre-orders delayed to July 2018 to time it with the franchise's 20th anniversary; locked down on sneaks
ALUCARD EDITION SIZE: 450 for the Exclusive version, 575 for the Twilight Edition

CASTLEVANIA SYMPHONY OF THE NIGHT UPDATE: Have some super plans for the line
DRACULA UPDATE: Very deep in development
DEATH UPDATE: Very deep in development
MARIO ON YOSHI UPDATE: 3-D now complete
MARIO (LINE) UPDATE: Donkey Kong and Luigi will be up for discussion with Nintendo during the Licensing Expo in Las Vegas this May 2018.
Sonic fans, Alex has a poll for Super Shadow for those who are interested. Rally the fans!
Alex is keen on doing dioramas for the Sonic lines given how Sonic 25th Anniversary performed.
SONIC 25TH ANNIVERSARY UPDATE: Now in the packaging stages; estimated to be shipped June 2018
JIN (TEKKEN 3) UPDATE: Now in the packaging stages; estimated to be shipped June 2018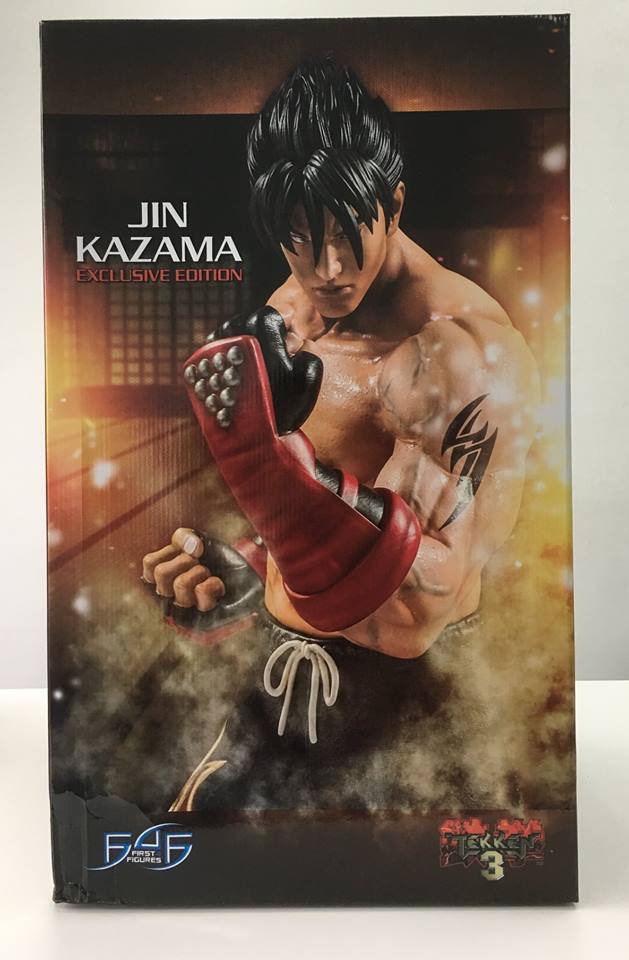 TRUE FORM MIDNA UPDATE: Still some minor tweaks to be made but in the home stretch; will go up for pre-order immediately when ready
GRAVELORD NITO UPDATE: Some minor tweaks engineering-wise in 3-D render but will soon be ready for 3-D printing
EDWARD ELRIC UPDATE: 3-D render already submitted to licensors for approval; hopefully ready for 3-D print in a day or so
DANTE UPDATE: Some tweaks to improve the base
CRYSTAL DRAGON UPDATE: Haven't heard back from the licensor for approval
No news on Ripto
DR. NEO CORTEX UPDATE: Coming along nicely
CRASH BANDICOOT (LINE) UPDATE: Flying Jet Pack Crash in the works which will hopefully be available in a couple of years
Spyro PVC will be discussed with Activision during the Licensing Expo in Las Vegas this May 2018.
COWBOY BEBOP UPDATE: Chocks doesn't like the idea of launching Spike Spiegel and Jet Black at the same time.
Pre-orders for the Regular versions of Guts: The Black Swordsman higher than the Regular version of other statues but not unheard of
Alex wants to see at least 750 Yes votes for the Blaze the Cat

poll

.
Alex will follow up on the Great Grey Wolf: Sif statue replacements.
SOLAIRE OF ASTORA UPDATE: Shipment timing unrelated to Mimic launch; both will be ready when they're ready
ARTORIAS THE ABYSSWALKER SD UPDATE: Will be shipped before Mimic launch; Regular version wrapping up followed by the Exclusive version a few weeks after
Shiranui Life-Size Bust can be rallied for later on.
ŌKAMI UPDATE: Alex will be running some polls to gauge what the community will like to see next from the line. Chibiterasu is already a guarantee.
MYSTERY BERSERK STATUE UPDATE: Still remains to be a mystery
SKULL KNIGHT UPDATE: No sneaks anytime soon
GENOS UPDATE: No sneaks anytime soon
ALPHONSE UPDATE: Almost ready; will not be floating
1:1 scale Puck statue possible if rallied for
Alex wants to provide Nintendo with sales data first before pitching the idea of a Super Deformed (SD) line.
BAYONETTA UPDATE: Scarborough Fair replica guns will go live for pre-order first before Bayonetta herself; too many difficulties for the Bayonetta statue
SCARBOROUGH FAIR LIFE-SIZE REPLICA UPDATE: Already in the physical stage
BERSERK UPDATE: The future of the line will depend on the

Club

. Alex will create an official poll next week to gauge the Club's interest in a prop line.
SOLAIRE OF ASTORA SD UPDATE: Alex still has to think of a way to address the statue numbering issue for those on the 12-month payment plan for Artorias the Abysswalker SD.
REALA UPDATE: Reached the physical stage but is locked up tightly due to the current lack of support
When asked what's the one statue he'd love to make from the Legend of Zelda, Alex says that he's blessed to be working on a statue he's been wanting to do. "Yeah, baby!" – ALEX DAVIS
AMATERASU PVC UPDATE: Estimated to go live for pre-order backend of this year
YAKUZA UPDATE: Still needs to be worked on
CHIBITERASU UPDATE: Estimated to go up for pre-order in about a year
SOUL CALIBUR UPDATE: Probably no pre-order this year
Nothing to report on Jin (Samurai Champloo)
WARP STAR KIRBY UPDATE: Estimated to go up for pre-order this year
SHADOW FIGHTER KIRBY UPDATE: Estimated to go up for pre-order at the end of this year
Possible design poll for Modern Metal Sonic
The

shipping calendar

is "empty" because the factories haven't given firm dates yet.
Replacements are already being made for Fighter Kirby.
To avoid bending, there is a pole that goes through Mugen's body.
Nothing to report on the Starfox line
BOWSER UPDATE: Production starting slower than expected
SHIRANUI LAUNCH
Shiranui's Reflector is bigger, more intricate in design, and more vibrant compared to Amaterasu's Reflector.
Ishaku is resting atop Shiranui. The claw-like dangles on his hat will be made out of PVC to avoid it from breaking easily.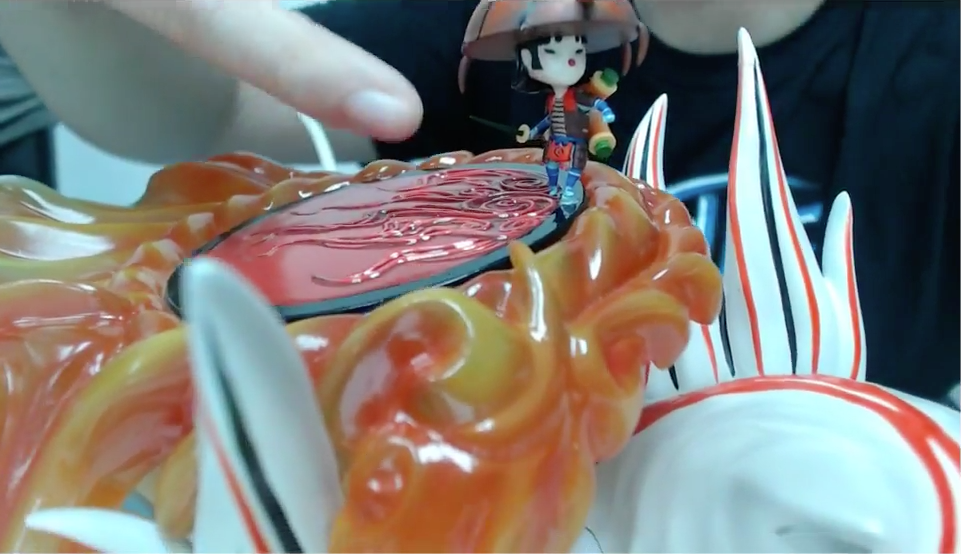 More intricate red patterns on Shiranui compared Amaterasu
The surface area of the connection points on Shiranui's "wings" for the Reflector is wider for better support.
Would you like Shiranui to have a brush stroke at the tip of her tail? Let Alex know in the comments section below.
There are 19 detachable tendrils in total, and each one has very subtle yellow and orange paint hits on them.
Shiranui's base matches perfectly with Amaterasu's base.
The Exclusive version comes with LED features for the Reflector and the tendrils and will have two modes – a Static Mode and an Animated Mode.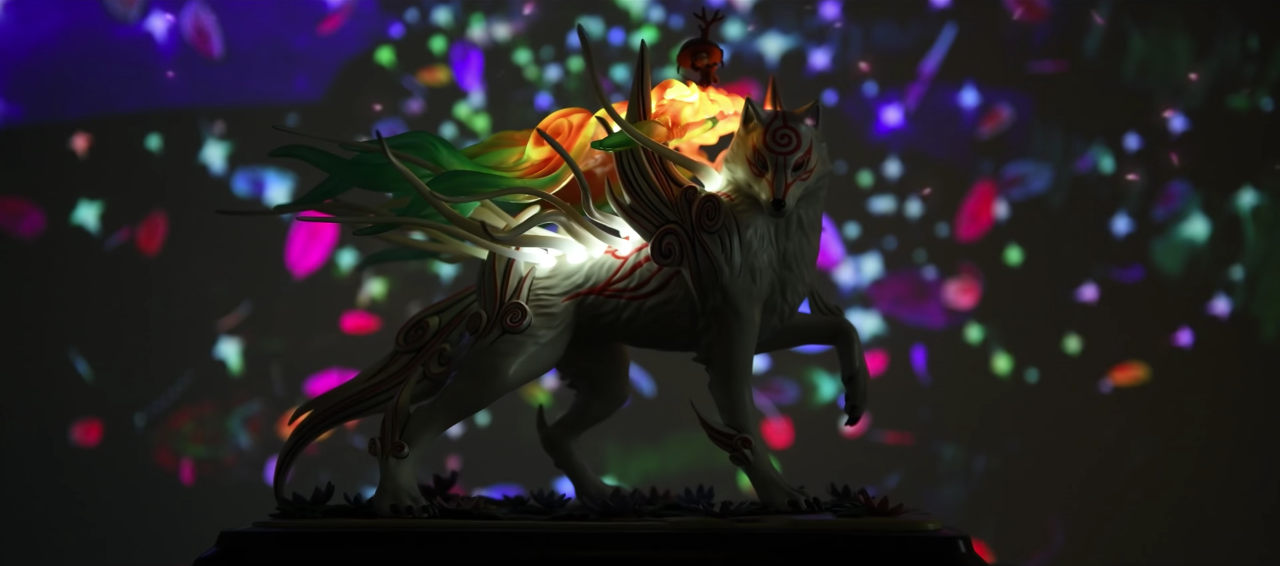 The LED lights for the orange flames will be tweaked to be brighter. It is very difficult engineering-wise to light up the entire Reflector and the entire length of the tendrils, but they will certainly light these up the best they can.
There will also be a mirror on the underside of Shiranui's Reflector.
They will look into the chest markings of Shiranui.
They thought about making the tendrils transparent, but it's really white in the game.
Both the Regular and the Exclusive version each cost USD 484.99 + shipping.
Estimated release date: Q2 2019
The "Making of" documentary will be 50 minutes long. Here they discuss the issues people had with their Amaterasu statue and how they addressed these for Shiranui.
Majority of members of the Club think that Shiranui's gender is female.
Since the edition size of Amaterasu Life-Size Bust is significantly lower than Amaterasu, Amaterasu statue numbers may consequentially affect Shiranui statue numbers as well.
They knew Shiranui could go live for pre-order just a week before the actual launch.
The developers were very particular with how the face markings were supposed to look like.
There were more pose choices considered apart from the two poses proposed to the Club, like Shiranui jumping in the air for example, but the others weren't as practical.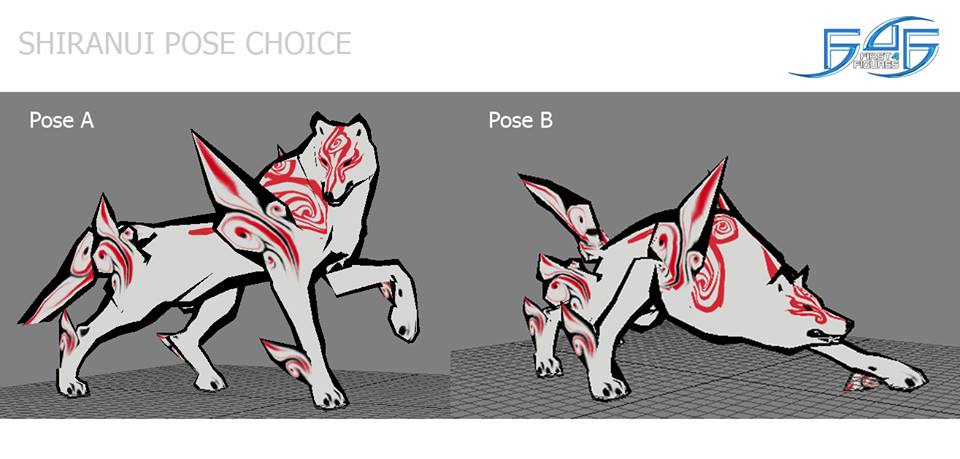 For more information on Shiranui and how to place your pre-orders, kindly click

HERE

.
OTHER TOPICS
First 4 Figures' Amaterasu statue went live for pre-order 5 January 2016; three days later, the

First 4 Figures Official Collectors Club

was born.
They were initially concerned about the sales of Alucard due to the Simon Belmont numbers, but the Castlevania fans came through. It was also the first Castlevania launch when F4F already had the Club, so that could also be a factor as well. To Konami and the fans of the franchise, thank you so much for the support!
After Alex posted a picture of his dog, Bella, doing the Shiranui pose, it turns out that a lot of the Club members are dog owners as well.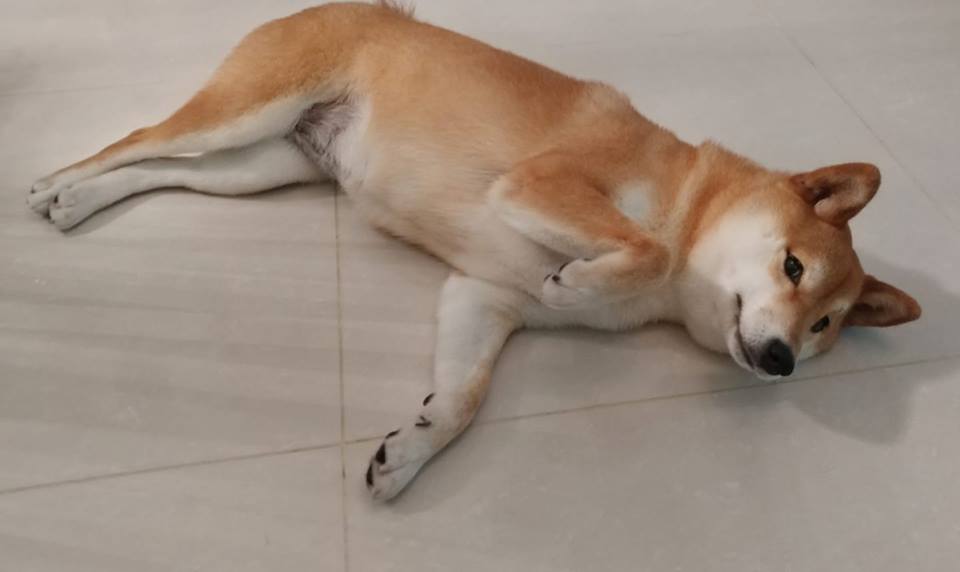 Alex has been having some thoughts with regards to what to do with statue numbers for those who do not care much for it.
Alex could talk to Nintendo about a helmet-off Samus Aran statue.
Meetings with licensors in Las Vegas may sometimes be during the Licensing Expo itself, but may also sometimes be over lunch/dinner.
If the silver F4F cans had something in them, it would taste like gold.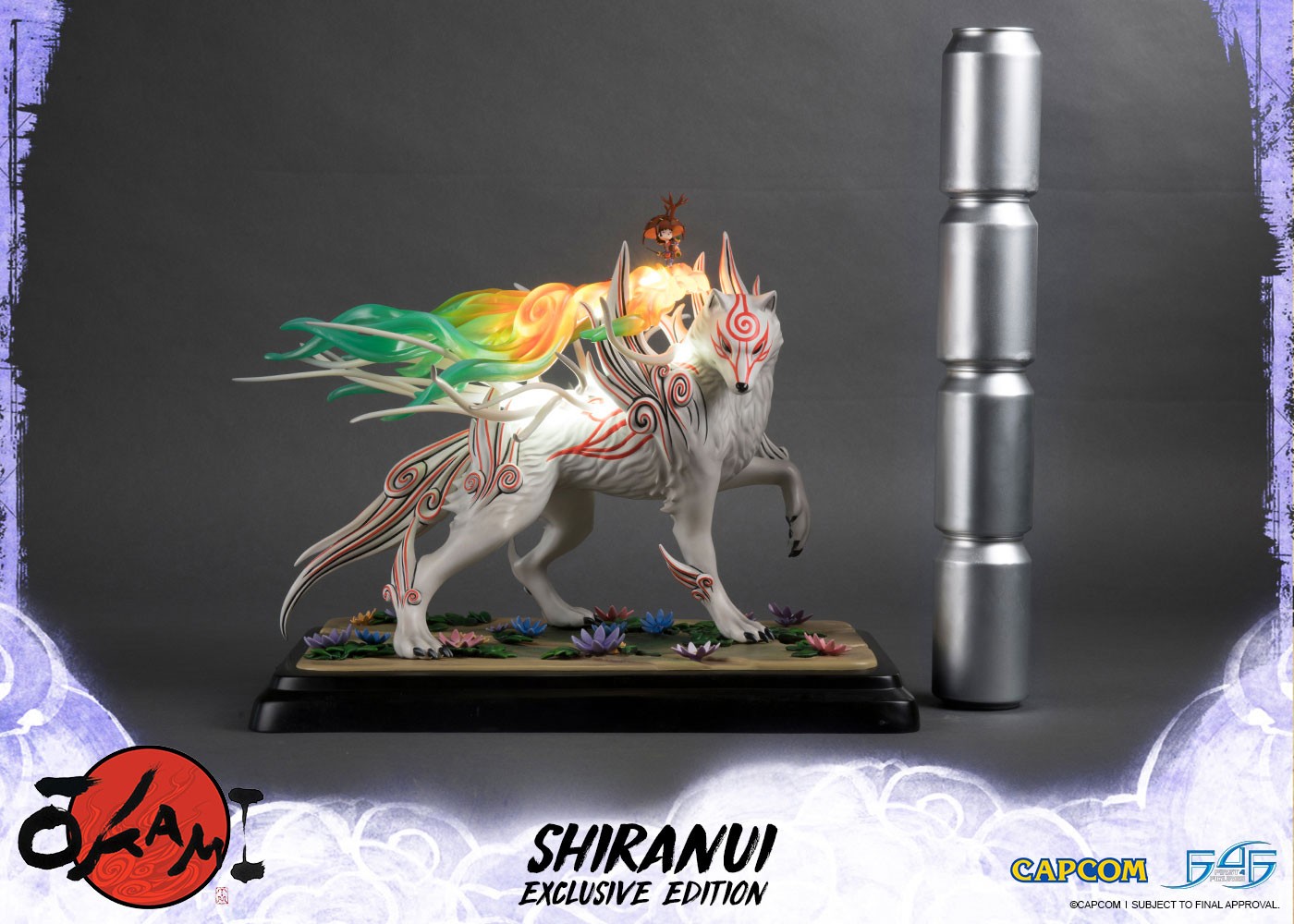 Knights of Gwyn statues would be cool.
The heavy part of F4F's Wind Waker Ganondorf statue is the base.
From now on, F4F will announce the next pre-order one week before the actual launch.
Alex would love to remake their Fierce Deity Link statue in a different scale and a different pose.
Alex usually drinks Oolong Tea during these Friday Q&A live streams.
Alex doesn't think environmental statues has a lot of traction, but everyone is welcome to prove him wrong. Rally during F4Fundays.
Before making any decisions, Alex needs to sit down with the F4F team and think about what the Kingdom Hearts license could mean for the direction of the company and the allocation of resources and bandwidth for it. It's something Alex is struggling with but is interested in as well.
You can only earn reward points for resin statue purchases if the purchase was made directly on F4F's website. For F4F PVC figures, there is a redeemable code for 500 reward points inside the packaging.
For licenses with multiple games and characters, there is no hard and set rule for which ones F4F can and cannot work on.
F4F doesn't have many secret licenses left to reveal.
They still do not know what the 50k Reveal will be. Regardless of what it will be, just be happy for those that will be happy for it.
Nothing to report on NieR: Automata

Nothing to report for Yu-Gi-Oh!
It is understandable that F4F's anime lines aren't doing as well as their video game lines because F4F was a video game statue company for 12 years before they started looking into anime.
Alex's favorite cuisine is Chinese.
The company was named First 4 Figures because it started out as a distribution company and the name was geared towards that.
There are many possible reasons for a line to discontinue but it will mainly be because of poor sales figures.
The new

CRM System

only allows photo attachments, not videos.
WHO DAT WHO DAT: Due to last week's mishap, there were three players this week. The answer was Violet Parr. The winners were NIKKI ROMINE (lost), JAMES BENNINGTON (1,000 reward points), and PATRICK BEAR (lost).
---
To view everyone's questions from the Q&A portion of this episode, please click HERE.
If you want to have your questions answered by our very own Chocks and Alex, simply search "Chocks and A" in the F4F Official Collectors Club Facebook group and leave your questions in the comments section of the most recent thread prior the upcoming live stream. This thread is posted every Thursday of the week.
If you wish to watch the entire video:
---
Last Update
2018-05-07 18:09:05