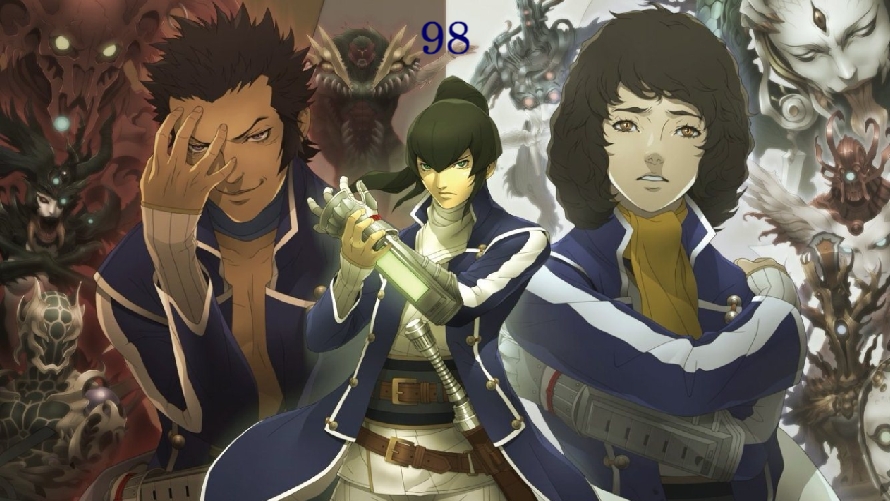 It's that time of the week again folks. Don't forget to cast your votes! #TT98 #F4FSMT
---
Shin Megami Tensei IV is the fifth installment of the Shin Megami Tensei central series but doesn't follow a storyline left behind by any of the previous titles. It was developed and published by Atlus for the Nintendo 3DS and was released in 2013 for Japan and North America and digitally for Europe in 2014. The story follows a samurai in pursuit of a mysterious individual responsible for turning residents of the Kingdom of Mikado into demons. What initially started as an investigation turned out to be an all-out struggle between good and evil, and together with his three other comrades, they seek to put an end to these diabolic forces once and for all.
The game was very much well-received by the public during its launch back in May 2013, selling over 188,000 copies during its opening week in Japan, and by the end of 2015, more than 600,000 copies have sold worldwide. From a video game critic's perspective, the success was highly attributed to the improved battle system and negotiation and fusion systems in comparison to the previous titles from the series and was enjoyable for both players of old and new.
And so, for today's 98th Temptation Thursdays poll, we shall focus on the Flynn, the main protagonist of Shin Megami Tensei IV.
You may now cast your votes HERE.
To learn a little bit more about Shin Megami Tensei IV, you may check out Wikipedia's write-up.
---
For those who want to learn more about First 4 Figures' Temptation Thursday polls, kindly click HERE.
Last Update
2018-04-26 16:42:47