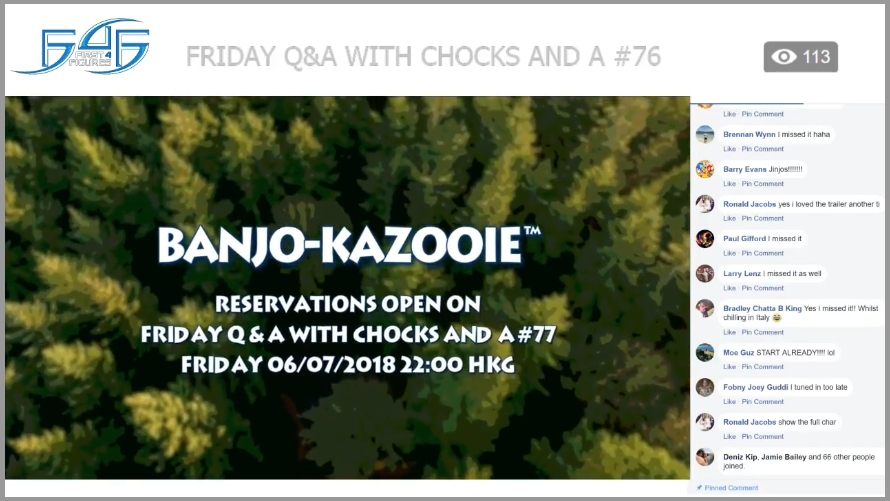 This is a breakdown of the important (and not so important) topics of last Friday's (June 29, 2018) Friday Q&A with Chocks and A #76.
---
REMINDERS
Solaire of Astora SD is still open for pre-orders until 3 July 2018.
Sonic the Hedgehog Boom8 Series – Combo Pack 1 and 2 are still open for pre-orders until 9 July 2018.
CRYSTAL DRAGON is still open for pre-orders until 24 July 2018.
CONFIRMED – BANJO-KAZOOIE WILL GO LIVE FOR PRE-ORDER NEXT WEEK, 6 JULY 2018!
WEEK IN REVIEW
The Official Collectors Club now has 50k members strong, and it only took just under two and a half years! Thank you so much for your support! As a sign of gratitude, Alex created a

post

that will allow you to redeem 500 reward points.
F4F is glad that they listened to their customers in terms of adding a Mixed Combo Edition for Crystal Dragon. As of now, the majority of Combo Edition pre-orders are of the Mixed Combo Edition.
Mini Chocks (R.I.P.) took everyone on an F4Tour again.
Alex is convinced that their current reward points system is the way to go since it allows him to interact with the Club more with things like Feeding Frenzies, the 50k members reward, etc. He also likes how it can compete with the competitors' programs.
F4F will be reverting to their old replacement policy wherein customers first have to destroy their defective statues and send proof of it destroyed before being sent a replacement. It's been difficult on Customer Service to have to chase people for their proofs. Also, it has come to Alex's attention that people have been selling Majora's Mask replacement parts on E-bay, and this just emphasizes why they have to go back to the old system.
Would you be interested in Sonic the Hedgehog statues in the Sonic Mania Adventures style? Alex created a

poll

to gauge people's interest in the idea. They could consider hitting up the artist that worked on this title, Tyson Hesse.
Alex was contacted by the licensor of Oddworld: Abe's Oddysee. He will create a poll in the Club later this week to gauge people's interest. There was a TT poll in the past, but it would good to create a new poll now that there are more members in the Club.
Would you be interested in a blog series about getting to know the admins of the

Official Collectors Club

? Is this something you'd be interested in reading? Kindly let us know in the comments section below.
TEMPTATION THURSDAYS (TT) POLL
Last week's Usagi Tsukino from the Sailor Moon series TT Poll #107 Results: 215 YES votes / 117 NO votes
This week's Crafts from the Wipeout series TT Poll #108 Results: 58 YES votes / 213 NO votes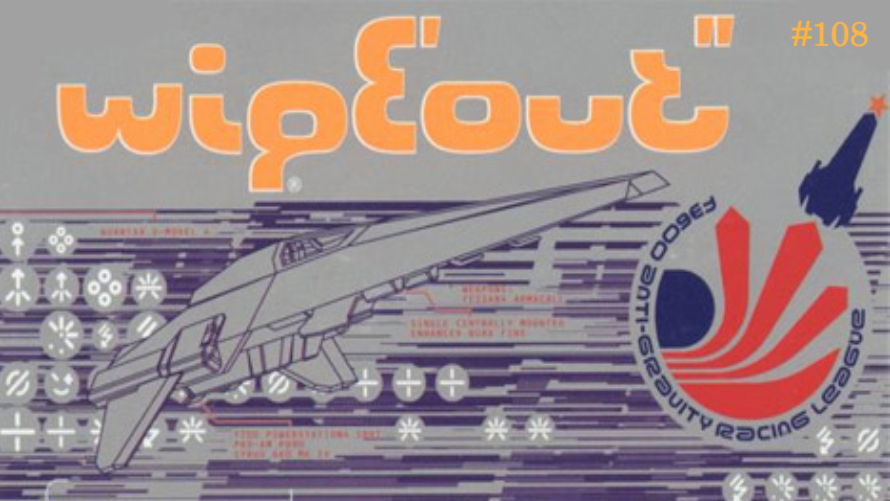 Next TT polls will be (in this order): VAMPIRE HUNTER D
The five winners of last week's #F4FCD are EVELYN MOAD, JORDAN DYER, BRITT EDWARDS, STEFAN MCNALLY, and MELISSA VACH.
This week's hashtag is #F4FKANJO for a chance to win 500 reward points.
CONCLUDED – Match #3: Ryo Hazuki with 282 votes vs. Lucky Cat Mario with 491 (WINNER) votes
CONCLUDED – Match #4: Super Sonic with 497 votes (WINNER) vs. Alcatraz with 112 votes
ONGOING – Match #5: Metal Sonic vs. Pac-Man
NEXT WEEK – Match #6: Eight-and-a-Half-Tails vs. Tails
PRODUCTION VIDEO EXCLUSIVES
(NOTE: You need to be a member of the Official Collectors Club to view these videos.)
VARIOUS CHARACTER & PRODUCT LINE UPDATES
Banjo-Kazooie has been ready for awhile but was held back to coincide with the franchise's 20th anniversary. Your senses will be dazzled with how colorful the statue is.
Kindly remind Alex next week for the edition size of True Form Midna.
IMPORTANT NOTE: The validation process for the pre-order prior to Gamescom 2018 will be delayed a week since Alex and Chockles won't be available until after the event.
Is Mini Crystal Dragon in different colors something you want to be sold as stand-alone pieces as well? Kindly let Alex know in the comments section below.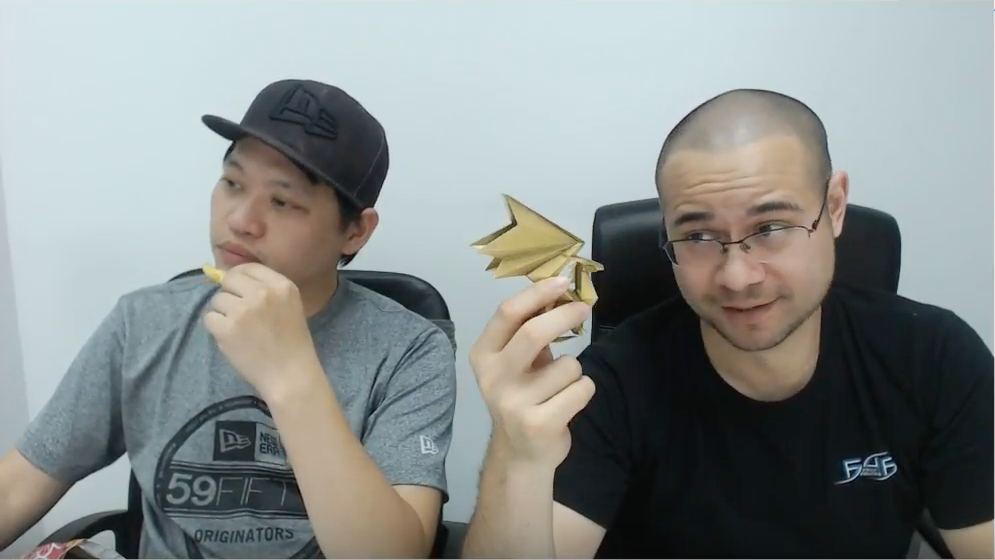 After seeing Dragon Slayer Ornstein SD beside the resin version, Alex thought that maybe the Dark Souls SD line would also look great as mini bust statues.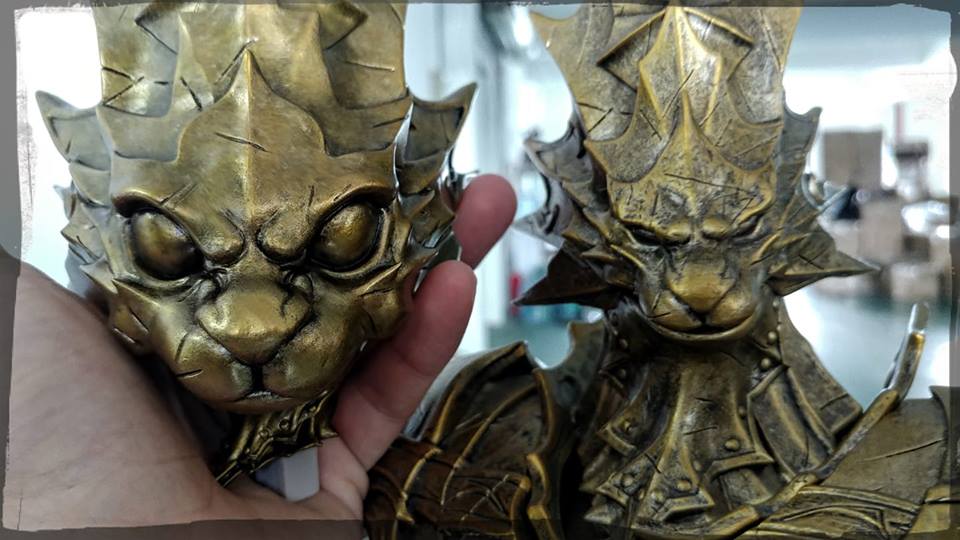 First non-Dark Souls SD character approved; to debut in F4F's booth during Gamescom 2018
TAKI UPDATE: Eyes have been improved; ready to go into the packing stage
SOULCALIBUR UPDATE: Next piece is coming along nicely; it's a female character
CRASH (RESIN) UPDATE: Deep in production; could possibly be released this year even if original plan of release is for Q1 next year
Alex's tee-hee of the week: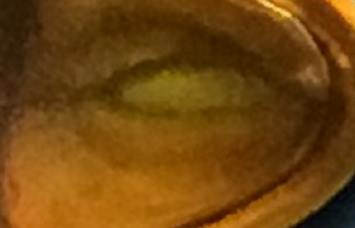 ALPHONSE ELRIC UPDATE: Estimated to go live for pre-order this September or October 2018; he's not standing; teaser possibly soon-ish
Vote on Alex's old Spyro the Dragon

character poll

to help determine the next piece in the line.
SHIRANUI UPDATE: Glow in the dark paint for the tendrils to be tested on the pre-production samples; will be awhile since in the same factory as Solid Snake and Guts: The Black Swordsman
YAKUZA UPDATE: There is movement; could possibly go up for pre-order next year
PHOENIX WRIGHT UPDATE: At the homestretch; could possibly go up for pre-order this year
SPYRO PVC UPDATE: Based on the Spyro: Reignited Trilogy
No Legend of Zelda statues this year that hasn't already been announced
Nintendo and F4F have already set the Legend of Zelda lineup for 2019.
Alex cannot disclose Legend of Zelda information at this point in time.

TRUE FORM MIDNA UPDATE: There is some movement on the sourcing of materials for the Definitive Edition case.
BOWSER UPDATE: Production to start once Varia Suit is deeper into production

ALUCARD UPDATE: Could possibly be released this year even if original plan of release is for Q1 next year
ARTORIAS THE ABYSSWALKER SD UPDATE: Will soon be shipped to the US region
SOLAIRE OF ASTORA UPDATE: Alex will visit the factory next week to check on the progress. It will surely be shipped this year.
SOLAIRE OF ASTORA SD UPDATE: Not scheduled to ship until later on in the year
BAYONETTA UPDATE: Could possibly go live for pre-order next year
SCARBOROUGH FAIR LIFE-SIZE REPLICA UPDATE: Could possibly go live for pre-order by the end of this year
Ask Alex during the next Friday Q&A for updates on Spyro since he will be visiting the factory next week.
SHOVEL KNIGHT UPDATE: Could possibly go into production soon now that Spyro and Solaire of Astora are in the homestretch

AIKA UPDATE: Someone needs to remind Alex of the new poll.
MODERN AMY ROSE UPDATE: Won't be ready anytime soon but is looking nice
CRYSTAL DRAGON UPDATE: The material used for the Mini Crystal Dragon will depend on the total number of pre-orders. The cost to produce Crystal Dragon is already high as it is, and using metal for the Mini Crystal Dragon on only a few orders won't justify the further cost.
NIGHTMARE UPDATE: F4F will complete the edition size, but it will take a long time.
AMATERASU LIFE-SIZE BUST UPDATE: Production may take some time since the factory working on it is quite slow
FIGHTER KIRBY UPDATE: In the same factory as Spyro and Solaire of Astora; Alex to visit the factory next week
EDWARD ELRIC UPDATE: 3-D has been approved
DRAGON SLAYER ORNSTEIN UPDATE: Production to begin after Bowser
SPIKE SPIEGEL UPDATE: You'll find everything out in July.
OTHER TOPICS
F4F will sell PVC merchandise during Gamescom 2018. Another thing they're considering is opening pre-orders for never-before-seen items. The numbers will help them gauge if events like these are worth going to without having to bring too much physical stock as that will be costly to do. It is the safest approach given their inexperience with events. Those who pre-order during the event will still have to go through the validation process like everyone else in order to secure their Day One bonuses and try their luck at low numbers.
What used to happen was F4F worked with factories to create their prototypes, and the same factories were responsible for the production of these as well, regardless of how pre-occupied they were at that time; now, F4F has the ability to create and paint their own prototypes, which gives them the freedom to pick the least busy factory when production time comes. They send their in-house painters to the factory to instruct the workers on how to achieve the paint application.
Alex will create a character poll for Darksiders during their meeting with the licensors in Gamescom 2018.
F4F will not attend New York Comic Con this year.
F4F would never launch a product with a fixed edition size. They cannot sustain the business with such low numbers.
Not every factory is the same.
Not every piece can be made by every factory.
It wouldn't be cheaper to have one factory create all of F4F's products. Every factory has their own quotation, some cheaper than others depending on the piece. Also, one factory alone cannot handle the production of all of F4F's projects.
Sales representatives of resin factories are the ones that reach out to F4F. Once they're acquainted with one factory, it's then easy for F4F to find other factories.
They haven't considered using plate numbers instead of markers for the statue numbers.
Alex does like his Combo Packs and Definitive Editions. If a statue has a potential for either, the project becomes more interesting to him.
Chocks is Alex's brother from another mother.
The reason why the Dark Souls SD line isn't following the same release pattern as the Dark Souls resin line is because the template for the resin and SD versions of Artorias the Abysswalker, Solaire of Astora, and Dragon Slayer Ornstein are similar. Alex is not confirming whether there will be a Great Grey Wolf Sif SD in the future.
F4F will find out how the new Australian tax laws work when the time comes.
If Alex could make a life-sized Master Sword and Hylian Shield, he would make the former out of metal and the latter out of resin.
The definition of popularity isn't the same for everyone.
According to John, the atmosphere in the F4F office is completely different when Alex is out of the office. In the words of Chockles, it's like flowers and butterflies.
Alex owns at least one of every F4F item ever made, including all the Vaulted items.
As much as possible, F4F avoids one-and-done licenses, but they could still have a go at them if there's enough support.
Alex's experience with the arcades was during his stay in the Philippines from 1991-1994.
The My Hero Academia character poll is impressive. Alex has some amazing ideas if they ever acquired the license, so fingers crossed.
The Kill la Kill

character poll

still needs more time, but it is improving.
No plans for lenticular Day One cards because Alex wants to keep things consistent, but it is something that has piqued his interest in the past.
No official #SaveF4FSamuraiChamploo poll just yet; will wait until after all Mugen statues have been shipped
No plans for a Fire or Ice Mario on Yoshi variant since that will entail Mario to be holding something
Alex and Chockles tried to be professional when they shot their first "Making of" documentary, but they eventually decided to just be themselves in the succeeding ones.
No updates on Persona 5
F4F would never have back-to-back anime launches.
F4F was unsuccessful in acquiring the NieR: Automata license. Square Enix, please hit them up!
F4F is still trying to get statue names to appear on the order page of their website before considering anything like phone apps.
China and Australia are the "guinea pigs" for the first batch of shipments because it only takes 3-4 days before reaching people's houses. If the "guinea pigs" were to be those located in farther regions, it would take 5-6 weeks before F4F received feedback, and the shipment for everyone else will, therefore, be delayed.
No plans for gold foil lettering on the Exclusive or Day One bases
If it were up to Alex, the next life-size mask he would make from the Legend of Zelda: Majora's Mask would be the Fierce Deity Mask.
After having too many of it by now, it takes awhile for Red Bull's effects to kick into Chocks' system.
F4F tried to acquire the Ghost in a Shell license way back when but didn't get anywhere with it.
Cannot ship in-stock items between warehouses to cut on Customs fees because there aren't any continuous shipments between these warehouses
WHO DAT WHO DAT: There were four players this week since they didn't play last week to make way for the Crystal Dragon launch. The answer was Mettaton. The winners were VINCE COSENZO (lost), VICTOR NAVARRO VILLGREN (1,000 reward points), TYLER ODOM (1,000 reward points), and ALEX PITULA (lost).
---
To view everyone's questions from the Q&A portion of this episode, please click HERE.
If you want to have your questions answered by our very own Chocks and Alex, simply search "Chocks and A" in the F4F Official Collectors Club Facebook group and leave your questions in the comments section of the most recent thread prior the upcoming live stream. This thread is posted every Thursday of the week.
If you wish to watch the entire video:
---
Last Update
2018-07-16 15:13:40