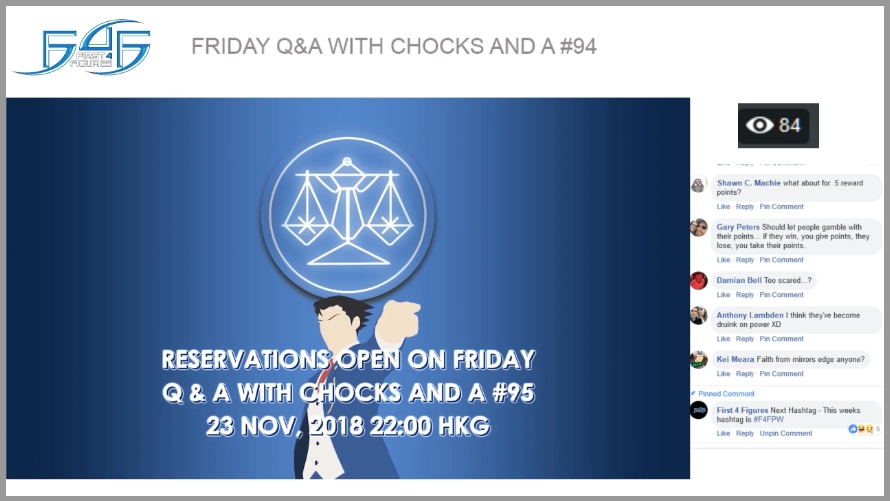 This is a breakdown of the important (and not so important) topics of last Friday's (16 November 2018) Friday Q&A with Chocks and A #94.
---
REMINDERS
PHOENIX WRIGHT UPDATE: CONFIRMED – PHOENIX WRIGHT WILL GO LIVE FOR PRE-ORDER ON THE 23RD OF NOVEMBER 2018!
The HORNET RING from the F4F x TORCH TORCH partnership is still open for pre-orders until 12 December 2018.
GUTS THE BLACK SWORDSMAN is still open for pre-orders until the Exclusive versions reach a combined total of at least 1,000 pieces sold or until before production begins.
SPIKE SPIEGEL is still open for pre-orders until the Exclusive version reaches at least 1,000 pieces sold or until before production begins.
WARP STAR KIRBY is still open for pre-orders until the Exclusive version reaches at least 1,000 pieces sold or until before production begins.
PSYCHO MANTIS is still open for pre-orders until the Exclusive version and Special variant reach a combined total of at least 1,000 pieces sold or until before production begins.
SPYRO PVC (EXCLUSIVE) is still open for pre-orders until it reaches at least 3,000 pieces sold or until before production begins.
ALPHONSE ELRIC is still open for pre-orders until the Exclusive and Definitive versions reach a combined total of at least 1,000 pieces sold or until before production begins.
WEEK IN REVIEW
A moment of silence for the late Mr. Stan Lee. May he rest in peace. You are loved by all, and you will be missed.
So many things going on behind the scenes, just for you guys
Alex plans on posting the behind-the-scenes production videos on First 4 Figures' main Facebook page as well. The tee-hees and sneak peeks, however, will still remain as exclusive content for members of the Official Collectors Club.
Alex is surprised that posts in F4F's

Instagram

and

Twitter

accounts receive more reactions than their main Facebook page.
Still looking to move the studio out of the office's second floor and into a nearby location
Spyro™ Reignited Trilogy recently came out. Grab yours today!
You now have the ability to add a 3-month Flexipayment plan whenever you like, so those whose waitlists convert can jump on a payment plan.
F4F has officially been declined to participate in PAX East. They're now looking for alternative options around the time of April/May 2019.
The following arrived in the office for inspection:

Aku Aku Life-Size Mask

,

Shovel Knight

,

Solaire of Astora SD

, and

Solaire of Astora (resin)

.
Alex feeling good this week in terms of the development side of things; looking to work on some of the pieces himself to speed up the process as he is the most knowledgeable in terms of what design works and doesn't work from a manufacturing and customer pricing standpoint
TEMPTATION THURSDAYS (TT) POLL
Last week's Naia and Naiee from the Brothers: A Tale of Two Sons series TT Poll #126 Results: 16 YES votes / 203 NO votes
This week's Meliodas from The Seven Deadly Sins series TT Poll #127 Results: 196 YES votes / 161 NO votes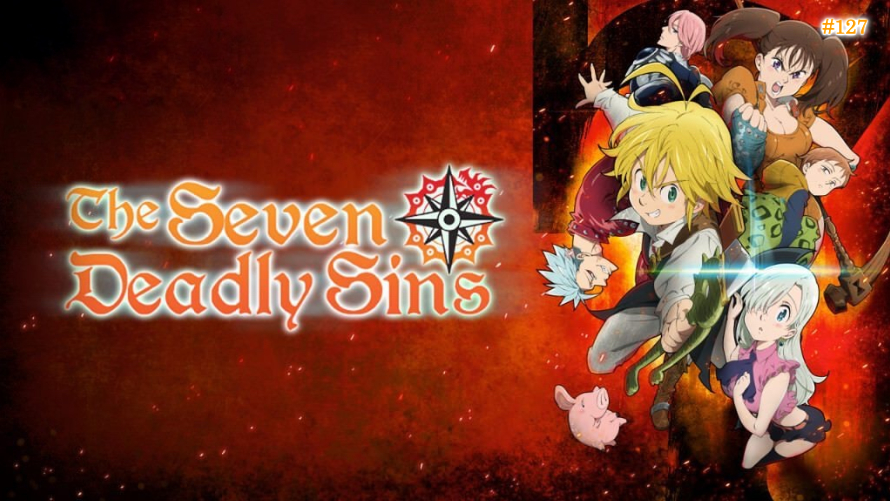 Next TT polls will be (in this order): DRAKENGARD ➔ GUACAMELEE ➔ FAIRY TAIL
The three winners of last week's #F4FMM are LAURA MORROW, SHANIE TANYA, and JAMIE SITES.
This week's hashtag is #F4FPW for a chance to win 500 reward points.
Duke Nukem now on the list of possible TT polls
CONCLUDED – Match #2: 20th Anniversary Sonic with 510 votes vs. Amaterasu with ~1.3k votes (WINNER)
ONGOING –

Match #3

: Sword Kirby with 602 votes vs. Jin Kazama with 342 votes
NEXT WEEK – Match #4: Breath of the Wild Link PVC vs. Zero Suit Samus
With the surprising results of Match #2, 42 entrants were eliminated and only three (3) remain.
By the end of Match #3, only two things can happen: one person advances to the next round or everyone gets eliminated.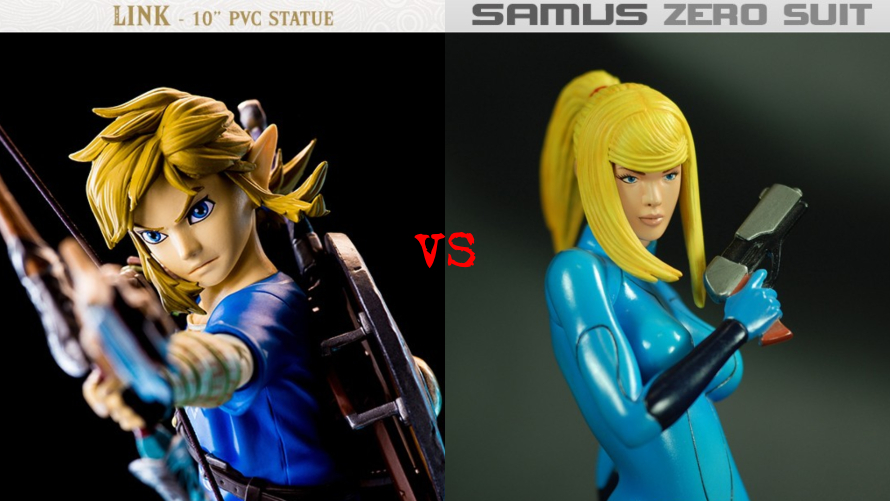 PRODUCTION VIDEO EXCLUSIVES
(NOTE: You need to be a member of the Official Collectors Club to view these videos.)
VARIOUS CHARACTER & PRODUCT LINE UPDATES
SPYRO PVC UPDATE: Fast approaching the goal of 3,000 units sold for the Exclusive version; subject to licensor approval, looking to do color variants based on the Spyro™ Reignited Trilogy color cheat codes, color variants and LED effects based on the power-ups, and a bobblehead based on the big head cheat code; variants won't include the Exclusive packaging and will be cheaper

TORCH TORCH PARTNERSHIP UPDATE: John pleased with the numbers from this partnership
MEGA MAN PVC UPDATE: Will have color variants
Color variants will be a mainstay moving forward (only when it makes sense to do one) as these will be great as convention fodder. These are estimated to go live in 3-week intervals.
SOLID SNAKE SD UPDATE: First PVC test shots arrived in the office; hairpiece is removable so that you can change the direction of where the eyes are facing; estimated to go live for pre-order early next year
AMATERASU PVC UPDATE: Subject to licensor approval, pattern to be added on the side of the base; now in the molding process; estimated to be ready for pre-order in three months; color variants based on Marvel vs. Capcom a possibility.
MARSHALL LAW UPDATE: E-mail to be sent out next week followed by the re-opening of pre-orders soon after; subject to licensor approval, a small token of appreciation for those who placed a pre-order during the initial launch
Top 3 statues estimated to ship out soon to Australasia:

Solid Snake

,

Crash Bandicoot

, Solaire of Astora
Combo Editions—except for Solaire of Astora (resin)—boxed separately
VARIA SUIT UPDATE: Most difficult production piece to date; Alex to visit the factory next week; factory has been a headache to work with
BOWSER UPDATE: Chances of waitlists converting are high at this stage; in the same factory as Varia Suit
NIGHTMARE UPDATE: Still finishing off the remaining edition size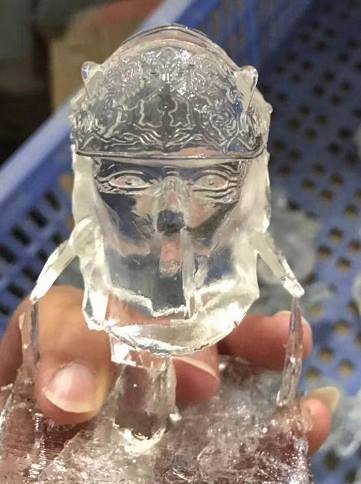 MINI CRYSTAL DRAGON UPDATE: Factory quotation for metal material higher than expected, though

fan feedback

was still positive even if it sells for around 50 USD (subject to change); would come in different colors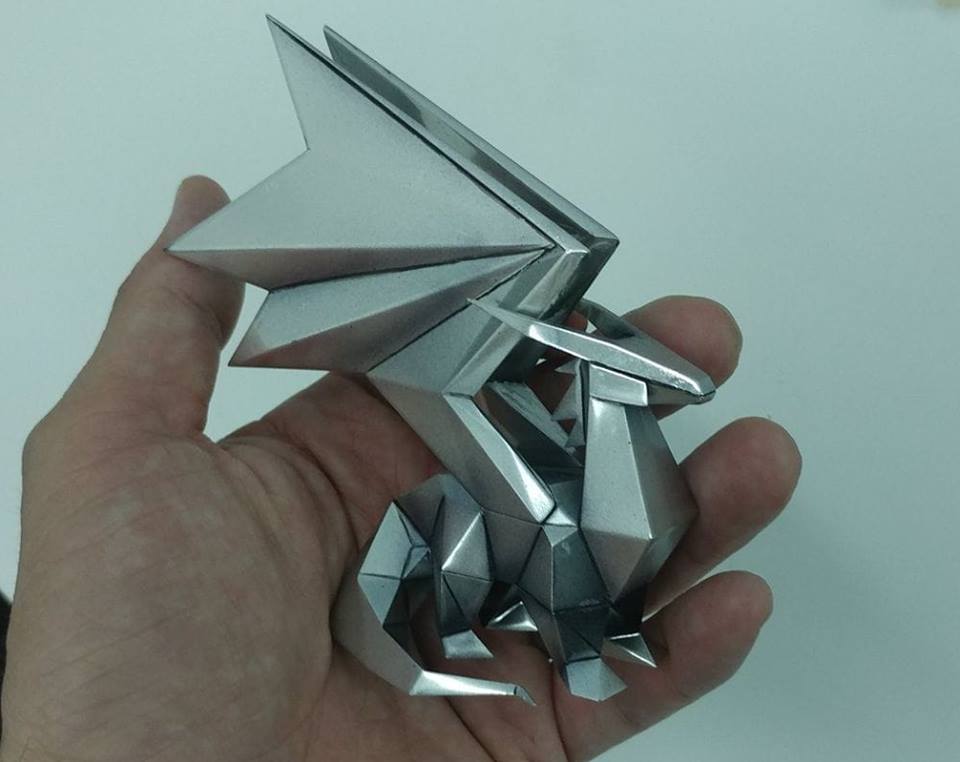 GRAY FOX UPDATE: Looking ace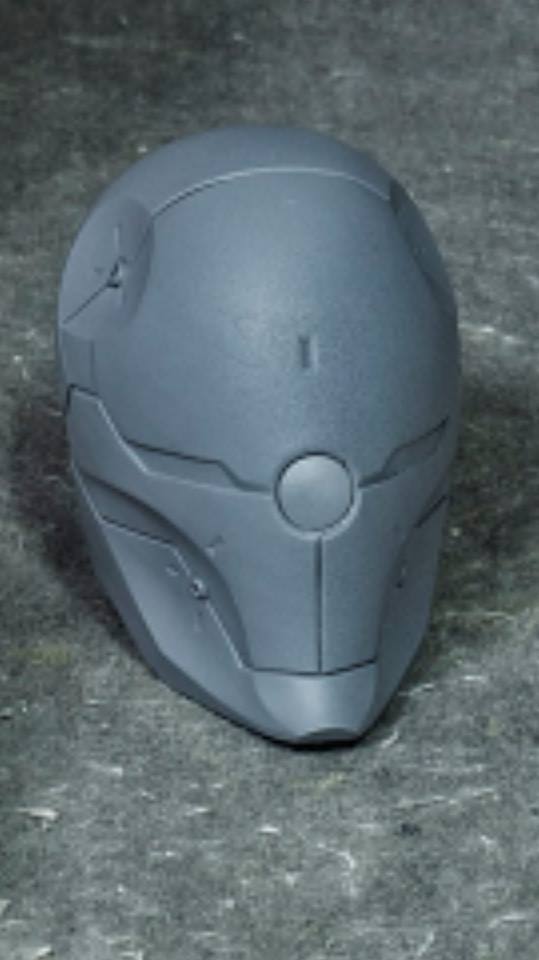 DARK SOULS UPDATE: London buses (an expression that refers to waiting a long time but all of a sudden arrives all at once); F4F now has enough material on standby to move at their own pace; products are great because FromSoftware is very hands-on, but then are really tough to make
GRAVELORD NITO UPDATE: Will be massive; definitely more expensive than Alphonse Elric (Definitive Edition); legs likely to be made out of metal as the character's legs are too skinny to support the weight of the body; will come in several parts due to the nature of the character; some delicate parts likely to be made out of PVC material to avoid breakages; Alex's biggest concern will be the hair; scale will be the same height as Dragon Slayer Ornstein's hair
This week's tee-hee likely to be a part of this year's Christmas sneaks during Episode 100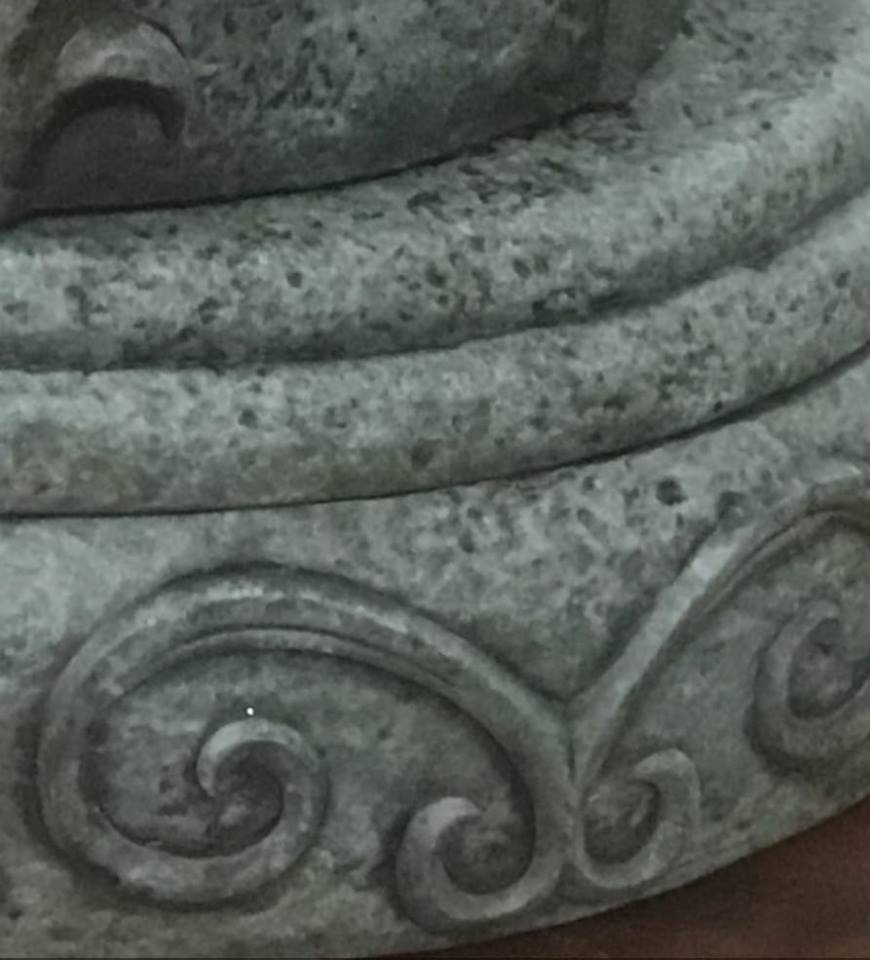 With their new licenses moving forward, Alex wants to start with TF PVCs first because it's going to widen the customer base.
META RIDLEY UPDATE: Submitted a couple of weeks ago but F4F's contact is currently on holiday; hopefully some feedback next week
ROY MUSTANG UPDATE: 100% guaranteed to be made; 3D done but no pose yet; Alex made a concept and looks incredible
F4F will not pitch an SD line to Nintendo until they have a more established selection of SD statues from other licenses.
Alex wouldn't make a PVC statue of a character that would sell poorly as a resin.
CRYSTAL DRAGON UPDATE: Will go into production very soon; Alex still in two minds on how to go about the Mini Crystal Dragons that come with the Exclusive version
SPYRO REIGNITED RESIN UPDATE: Currently being printed; could hopefully see it early part of next year; to go up for pre-order first than Spyro OG PVC
SPYRO OG PVC UPDATE: Just submitted
EDWARD ELRIC UPDATE: Tweaking to make it a stronger piece; some initial discussions but still needs to be worked on; Alex has a great concept
SONIC PVC UPDATE: To be painted soon
SONIC AND TAILS DIORAMA UPDATE: In the casting stage
No new information on Dracula
CONKER UPDATE: Estimated to still go up for pre-order in 2018
Coco Bandicoot possibly a "Kickstarter" candidate
BANJO-KAZOOIE UPDATE: Estimated to still go up for pre-order in 2018
Alex serious about a Castlevania SD PVC line
IVY VALENTINE UPDATE: Still looking into how to go about her whip
PLUSH UPDATE: Alex still needs to get his head around this; would love the first one to be one of the staples
No work has been done on Uka Uka Mask, but it makes sense to make one; would likely match the base of Dr. Neo Cortex
YOSHIMITSU UPDATE: Possibly a "Kickstarter" candidate; could have a conversation with the Bandai Namco team in January 2019 during their visit to the F4F office
Statues that receive both the resin and PVC treatment will more or less have the same amount of details on each, but the bases on the resin versions will be more intricate.
DEATH UPDATE: Shaping up to be something amazing
MINI AKU AKU MASK UPDATE: Statue numbers to match customers' Crash (Resin) statue number
Possibly a new license announcement as part of the Christmas sneaks
Solaire of Astora SD and Solaire of Astora (resin) to ship relatively around the same time
CRASH BANDICOOT UPDATE: To ship out before the end of this year
YAKUZA UPDATE: Alex thinking about getting rid of the gate and just turning that into a companion piece later on since its complexity is the only thing that's holding Kiryu back; Definitive Edition to come with a second torso and a stand to turn the unused torso into a bust; will be 1/6th scale
MINI FIGURES UPDATE: Alex still needs to figure out how to go about this.
Future Crash Bandicoot merchandise likely to be made in resin and PVC
CONFIRMED – The next anime pre-order will be Jet Black.
SHIRANUI UPDATE: Face markings have been changed.
The new waitlist conversion system updates once a week.
Alex to get more accurate information on Amaterasu Life-Size Bust
Will see how Alucard's transformations perform first before looking into his familiars
No updates on Alucard Crystal Cloak variant
Anything can be classified as a companion piece, even a character.
Hopefully, SEGA approves of the "Kickstarter" idea.
100% committed to the SD lines
DONKEY KONG UPDATE: Possibly next after Mario on Yoshi
DR. NEO CORTEX UPDATE: Just resin for now since this was before F4F started doing TF PVCs
Beastly PVC line-up for 2019
OTHER TOPICS
Alex was farting like a champion during his two-week Keto meal preps.
Never going back to the old method of issuing replacements as it was a nightmare trying to follow up with the customers
Zero news on a Wolf Link PVC
Chockles will try to find the time to fix Mini Chocks.
F4F didn't know that there would be different-colored Spyros in the new game.
Statue giveaway winners contacted by Chockles through e-mail; still some backlog that needs going through
There will be a do-over of the Kingdom Hearts character poll.
Alex likes the idea of a Crash Bandicoot on Polar Bear PVC statue.
Ability to postpone payments coming soon
New US tariffs already kicked in; currently no way around it
No Persona 5 updates

Would be nice to make a mini range of the other Celestial Brush gods from Ōkami
If they do it, all colors of the Mini Jinjos will be made.
There have been licenses that F4F acquired but never made statues for due to the lack of support.
Shenmue is one of Chockles's favorite franchises. It's sad to see that there aren't that many fans out there willing to buy Shenmue merchandise.
Alex's third favorite dinosaur is a Deinonychus.
Chockles keeps Alex informed of every news related to the collectibles industry.
A long time before the next Darksiders news (if any at all)
Alex would love to make a TF PVC statue of Bowser.
Life-sized Puck from Berserk makes sense if there's support
Alex has been looking into making some statues into bronze to actually give it a statue feeling.
WHO DAT WHO DAT: The answer was Om Nom. Those on the hot seat were SARAH GILLEN (denied!) and MARKUS FUCHS (denied!).

---
To view everyone's questions from the Q&A portion of this episode, please click HERE.
If you want to have your questions answered by our very own Chocks and Alex, simply search "Chocks and A" in the F4F Official Collectors Club Facebook group and leave your questions in the comments section of the most recent thread prior the upcoming live stream. This thread is posted every Thursday of the week.
If you wish to watch the entire video:
---
Last Update
2018-12-11 08:58:54