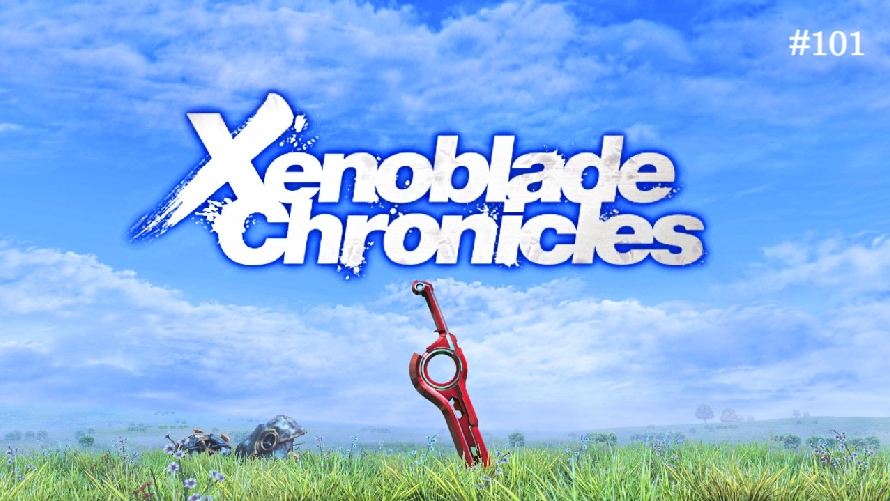 It's that time of the week again folks. Don't forget to cast your votes! #TT101
---
Xenoblade Chronicles is an action role-playing video game developed by Monolith Soft and published by Nintendo for their Wii console. It was released in Japan, Europe, and North America in 2010, 2011, and 2012, respectively, and later on a worldwide release for their Nintendo 3DS console in 2015. The title belongs to Tetsuya Takahashi's Xeno franchise; however, it is a series of its own apart from Xenogears and the Xenosaga trilogy and does not share a similar storyline to the previous titles. Without revealing too much as to avoid spoilers for those interested in playing the game, Xenoblade Chronicles' story revolves around key characters from a faction of organic beings trying to seek revenge against mechanical humanoids that invaded their settlement.
Like most Japanese role-playing video games, Xenoblade Chronicles is also very story-driven, but Takahashi made sure during development that the battle system was not to be sacrificed at the expense of the former, which is usually the sickness to a good number of Japanese role-playing video game titles. As a result, it received very high praise from numerous video game publications for a near-perfect blend of different gaming elements, was Metacritic's 4th highest rated video game released in 2012, and was nominated and accoladed in multiple categories during various awarding events.
Now, Xenoblade Chronicles 2 is available on the Nintendo Switch and has sold over 1.31 million copies worldwide and is the console's 7th best-selling title as of 31 March 2018.
And so, for today's 101st Temptation Thursdays poll, we shall focus on Shulk, the main protagonist of Xenoblade Chronicles.
You may now cast your votes HERE.
To learn a little bit more about Xenoblade Chronicles, you may check out Wikipedia's write-up.
---
For those who want to learn more about First 4 Figures' Temptation Thursday polls, kindly click HERE.
Last Update
2018-05-17 16:39:12