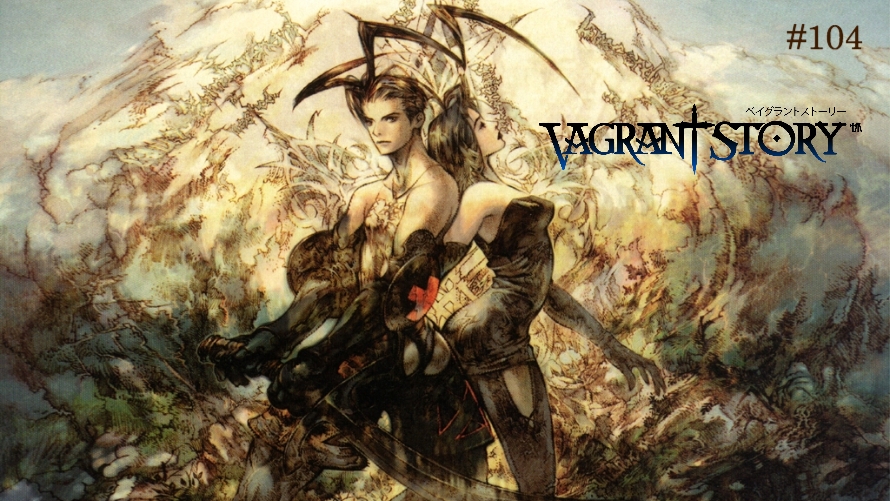 It's that time of the week again folks. Don't forget to cast your votes! #TT104
---
Vagrant Story is an action role-playing game developed and published by Square Enix for the PlayStation console in 2000 and was re-released in 2011 for the PlayStation 3, PlayStation Portable, and PlayStation Vita through the PlayStation Network. The story follows the life of Ashley Riot, an elite member of the Riskbreaker division of the Valendia Knights of the Peace (VKP). He was accused for the murder of a duke from the Valendian Parliament, and in the game, players live out his life one week leading to the incident.
Vagrant Story sold over 100,000 copies during its first 20 days and was the fifth best-selling PlayStation title of the month of its release. Although noted as a very challenging game altogether, it still received very high praise from video game critics and publications and is even Famitsu magazine's only PlayStation title to ever receive a perfect 40/40 and IGN's 9th best RPG title of all time.
And so, for today's 104th Temptation Thursdays poll, we shall focus on Ashley Riot, the main protagonist of Vagrant Story.
You may now cast your votes HERE.
To learn a little bit more about Vagrant Story, you may check out Wikipedia's write-up.
---
For those who want to learn more about First 4 Figures' Temptation Thursday polls, kindly click HERE.
Last Update
2018-06-07 11:13:06