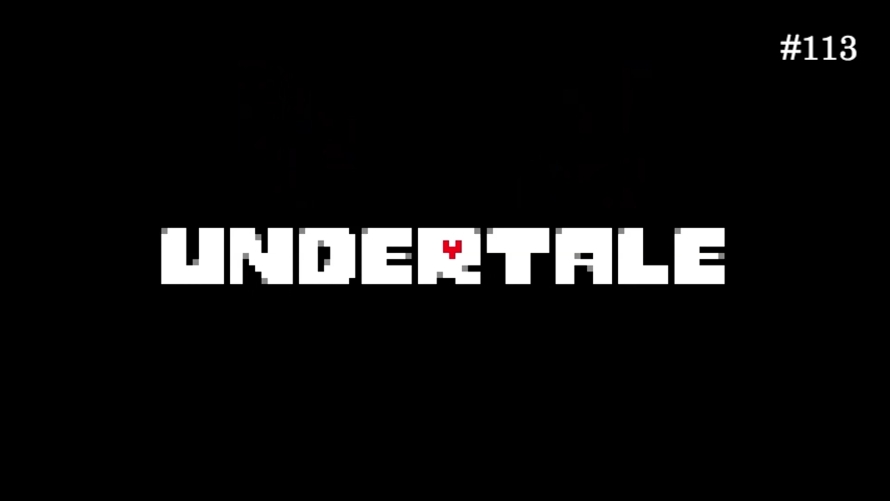 It's that time of the week again folks. Don't forget to cast your votes! #TT113
---
Undertale isn't the type of game that you can just simply describe in words to give players a complete understanding of how great a game it is; it's the type of game that you have to experience for yourself to fathom the phenomenon that is Undertale. But, for the sake of information, there may be a few tidbits that you might deem necessary before deciding to jump – or should I say fall – into the Underground.
It's a choice-centric RPG wherein literally every decision you make affects the outcome of your entire playthrough. The game started out as a Kickstarter campaign on 25 June 2013 and exceeded its original funding goal by more than 1000% by the time the campaign ended one month later. It was developed and published by one man, Toby Fox, although he had an artistic assistant, Temmie Chang, who was in charge of most of the game's sprites and artwork. Mr. Fox took inspiration from the Mother and Mario & Luigi role-playing series and the bullet hell shoot 'em up Touhou Project for its gameplay, and the comedy TV program Mr. Bean for its witty dialogue. It took a bit more than two and a half years to develop, but now, the game is available on Microsoft Windows, macOS, Linux, PlayStation 4, PlayStation Vita, and soon the Nintendo Switch.
During the year of its debut, Undertale received very high praise and positive reviews from video game critics and was awarded by several gaming publications as the Game of the Year, Best PC Game, Best Game Ever, and the like. But again, as I said from the very beginning, it is best if you experience the game for yourself to understand everything Undertale has to offer.
And so, for today's 113th Temptation Thursdays poll, we shall focus on the Monsters and Humans of the Undertale series.
You may now cast your votes HERE.
To learn a little bit more about Undertale, you may check out Wikipedia's write-up.
---
For those who want to learn more about First 4 Figures' Temptation Thursday polls, kindly click HERE.
Last Update
2018-08-09 08:06:32