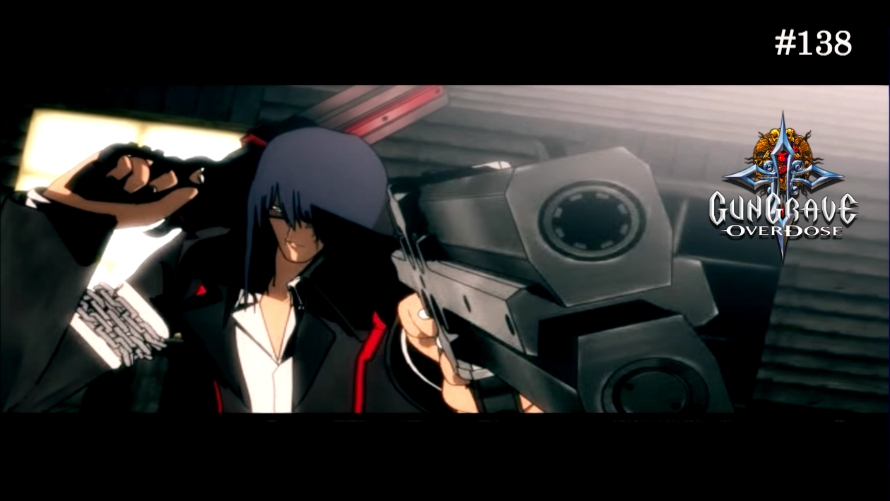 It's that time of the week again folks. Don't forget to cast your votes! #TT138
---
Gungrave: Overdose is a 2004 third-person shooter developed by—with supervision from the original developers—Ikusabune Co., Ltd. and published by Red Entertainment (Japan; also the original developers), Mastiff (North America), and System 3 (Europe) for the PlayStation 2. Kicking off as a sequel to the original Gungrave, the undead antihero is reawakened to put a stop to a syndicate in spreading a symbiotic epidemic known as the Seed. Though formidable with his guns and signature multi-purpose coffin, he is joined by playable characters Jyuji Kabane, also an undead skilled with his gunblades, and Rocketbilly Redcadillac, a ghost that resides in an electric guitar which doubles as his destructive weapon of choice.
The characteristic most notable in this series is the visual art and character design led by artists Yasuhiro Nightow, best known for his Trigun series, and Kōsuke Fujishima, best known for his Oh My Goddess! series. The appeal was enough to merit the production of its own 26-episode anime series, which originally aired from October 2003 to March 2004 in the Japan region and four years later in the Western side of the globe. Currently in development for the PlayStation 4 is a new sequel to the series entitled Gungrave G.O.R.E. estimated for release in Winter of 2019.
And so, for today's 138th Temptation Thursdays poll, we shall focus on Beyond the Grave, the main protagonist of the Gungrave series.
You may now cast your votes HERE.
To learn a little bit more about Gungrave: Overdose, you may check out Wikipedia's write-up.
---
For those who want to learn more about First 4 Figures' Temptation Thursday polls, kindly click HERE.
Last Update
2019-02-14 09:23:30