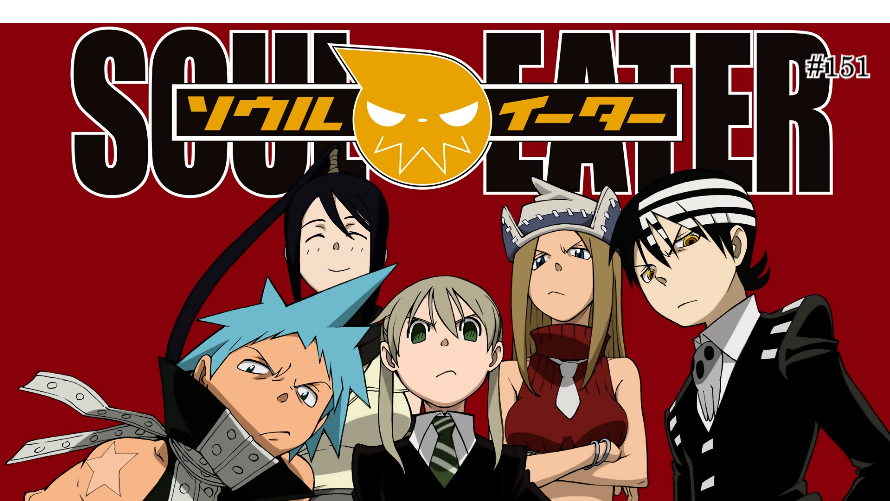 It's that time of the week again folks. Don't forget to cast your votes! #TT151
---
Soul Eater is a Japanese manga series written and illustrated by Atsushi Ōkubo. It started out as three distinct one-shots released in 2003, two of which were published in Square Enix's Gangan Powered and one in Gangan Wing. Due to its popularity with the readership, the editors asked Mr. Ōkubo to turn Soul Eater into an entire manga series of its own, which ran from 2004-2013 on Square Enix's Monthly Shōnen Gangan magazine.
Heavily inspired by the animations of the great Tim Burton and concepts from J.K. Rowling's Harry Potter series, the story follows three students of the Death Weapon Meister Academy in their journey to turn their humanoid-transforming weapons into Death Scythes, weapons worthy of being wielded by the academy's headmaster. To become a Death Scythe, the students' weapon must consume 99 souls of evil men and one that of a witch's in this exact order; otherwise, the tandem will have their soul progress confiscated and will have to start over. More challenges and threats come their way later on as one student of the academy decides to collect non-evil human souls and becomes a problem for all of mankind.
And so, for today's 151st Temptation Thursdays poll, we shall focus on Soul Evans, the main male protagonist of the Soul Eater anime series.
You may now cast your votes HERE.
To learn a little bit more about Soul Eater, you may check out Wikipedia's write-up.
---
For those who want to learn more about First 4 Figures' Temptation Thursday polls, kindly click HERE.
Last Update
2019-05-30 20:28:04