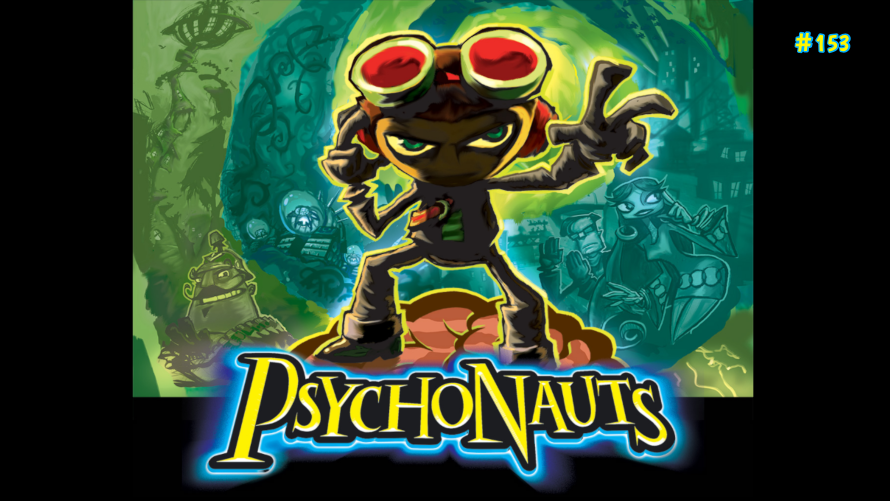 It's that time of the week again folks. Don't forget to cast your votes! #TT153
---
Psychonauts is a 3D action-adventure platformer developed by Double Fine Productions and originally published by Majesco Entertainment in 2005 for the PlayStation 2, Xbox, and Microsoft Windows. The developers later acquired the publication rights in 2011 and republished the game digitally for the later gaming platforms, particularly the Xbox 360, PlayStation 4, macOS, and Linux. The game follows the story of a young lad with psychic abilities who tries to sneak into a summer camp to try and become a Psychonaut, a spy that utilizes psychic abilities. Once in the camp, the protagonist finds out that something ominous is happening within the walls of the camp, and it is up to him to unravel the truth and put an end to the mischief.
The game is considered a hidden gem by many as its initial commercial performance was underwhelming compared to the prestigious industry awards it was nominated for and won, but the developer's decision to republish the game later on was the best decision they could make for the franchise, garnering a total sales of over 1.7 million as of December 2015. A sequel entitled Psychonauts 2 is currently in development after reaching a backing of almost 4 million USD through the crowdsourcing platform, Fig. It is estimated for release this 2019.
And so, for today's 153rd Temptation Thursdays poll, we shall focus on Raz, the main protagonist of the Psychonauts video game series.
You may now cast your votes HERE.
To learn a little bit more about Psychonauts, you may check out Wikipedia's write-up.
---
For those who want to learn more about First 4 Figures' Temptation Thursday polls, kindly click HERE.
Last Update
2019-06-06 10:38:53