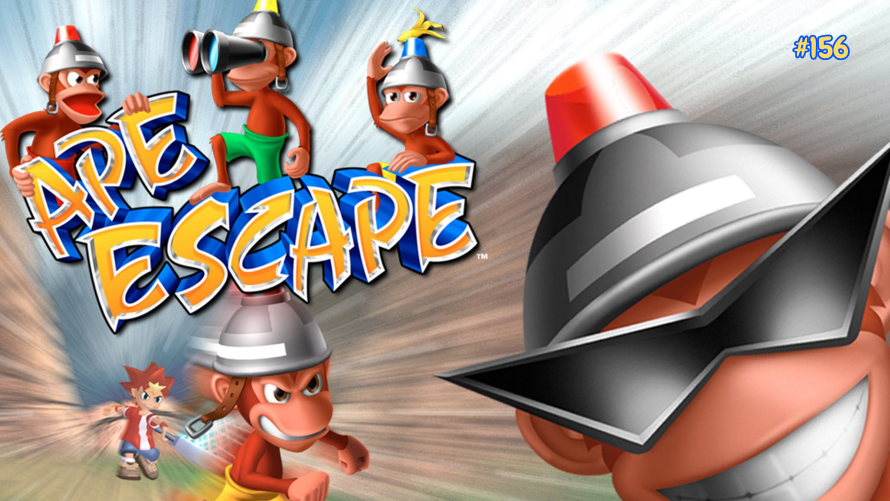 It's that time of the week again folks. Don't forget to cast your votes! #TT156
---
Ape Escape is a 3D adventure platformer developed by SCE Japan Studio and published by Sony Computer Entertainment in 1999 for the PlayStation, and a remake entitled Ape Escape: On the Loose in 2005 for the PlayStation Portable. The game follows the story of an ape that somehow got a hold of a scientist's helmet invention, which granted the primate heightened intelligence and a sense of mischief, making declarations to conquer the world. Believing that their species is the more dominant race over mankind, he sends apes back in time to rewrite the course of history, and it is up to our brave protagonist to chase after them and capture all the apes before it's too late.
Ape Escape is regarded by critics as arguably the best video game to release on the PlayStation. This was the first video game ever to mandate the use of the controller's Dual Analog and DualShock features, which although did take rigorous testing during development, redefined video gaming altogether. Apart from the visual and aural sensation video games provide, it was the first of its kind to also incorporate the sense of touch into its gameplay. Due to its massive success across the globe, the series also spawned numerous sequels, spin-offs, and remakes.
And so, for today's 156th Temptation Thursdays poll, we shall focus on Spike (known as Kakeru in Japan), the main protagonist of the Ape Escape video game series.
You may now cast your votes HERE.
To learn a little bit more about Ape Escape, you may check out Wikipedia's write-up.
---
For those who want to learn more about First 4 Figures' Temptation Thursday polls, kindly click HERE.
Last Update
2019-06-27 09:02:47