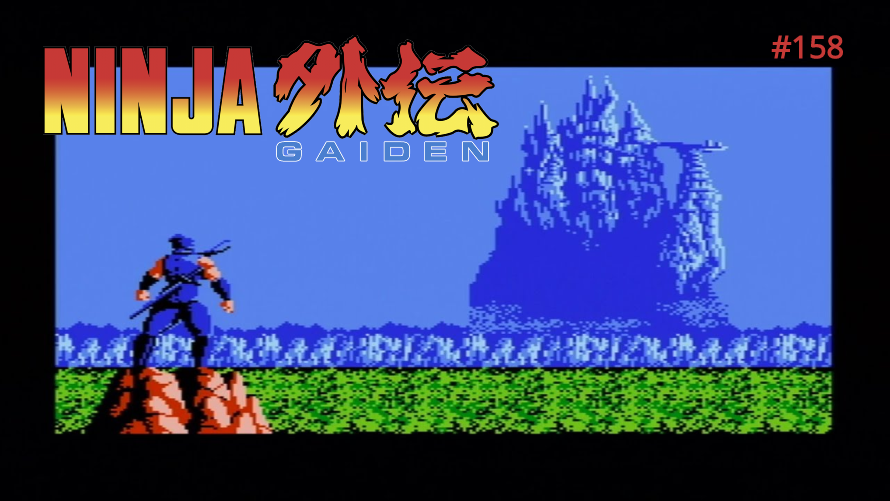 It's that time of the week again folks. Don't forget to cast your votes! #TT158
---
Ninja Gaiden, known as Ninja Ryūkenden in Japan and Shadow Warriors in Europe, was initially a 2D action platformer developed and published by Tecmo for the Nintendo Entertainment System (NES). A couple of months before its release in 1988 was an arcade version with the same title, although each was a distinct game on its own with only a few unrelated similarities. The game was well-known for its punishing difficulty and was attributed as the pioneer of cinematic cutscene storytelling. The story follows a vengeful ninja who is seeking for his father's murderer in America, only to unravel a more sinistrous plot brewing that involves releasing a demon into the world to conquer all of humanity.
In 2004, the original game received its first 3D reboot, developed by Team Ninja for the Xbox, and the game was just as massive a success as its predecessor. Ninja Gaiden for the NES is a critically acclaimed masterpiece that continues to receive praise to this very day as one of the best video games of all time. Fans cannot wait to see what the developers have in store for the franchise in the future.
And so, for today's 158th Temptation Thursdays poll, we shall focus on Ryu Hayabusa, the main protagonist of the Ninja Gaiden video game series.
You may now cast your votes HERE.
To learn a little bit more about Ninja Gaiden, you may check out Wikipedia's write-up.
---
For those who want to learn more about First 4 Figures' Temptation Thursday polls, kindly click HERE.
Last Update
2019-07-11 09:16:49