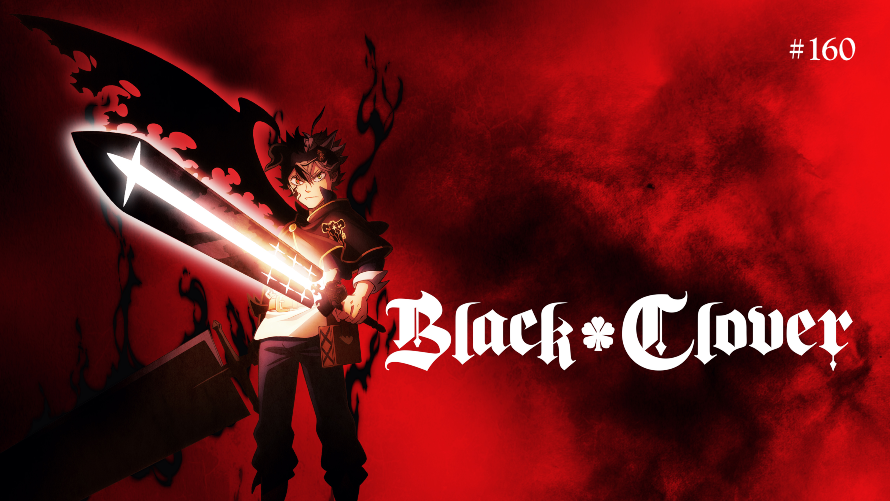 It's that time of the week again folks. Don't forget to cast your votes! #TT160
---
Black Clover is an ongoing Japanese manga series written and illustrated by Yūki Tabata. It made its debut on Shueisha's Weekly Shōnen Jump magazine on February 2015 and consists of 21 tankōbon volumes to date. It now has over 7 million copies in circulation as of January 2019 and has an ongoing anime adaptation as well that is just as successful.
The story follows a rowdy young orphan boy who has yet to manifest his magical abilities. Unfazed by his symptoms, however, the lad is still determined to become the next Wizard King of the Clover Kingdom. Now at the age of 15, he and his childhood rival are about to participate in the ceremony of receiving their grimoires. Lo and behold, the poor lad, hoping that a grimoire would finally awaken his magical powers, doesn't even receive one, whilst his rival, the genius that he is, received a grimoire with a four-leaf clover symbol on it, which is said to be the same type of grimoire wielded by the current Wizard King. Soon after, he and his friend are attacked by a bandit, only to find out from the assailant that the protagonist has no trace of magic in him whatsoever. What is a powerless boy to do in a world where magic is the way of life? This is where his journey begins.
And so, for today's 160th Temptation Thursdays poll, we shall focus on Asta, the main protagonist of the Black Clover anime series.
You may now cast your votes HERE.
To learn a little bit more about Black Clover, you may check out Wikipedia's write-up.
---
For those who want to learn more about First 4 Figures' Temptation Thursday polls, kindly click HERE.
Last Update
2019-07-25 08:58:15