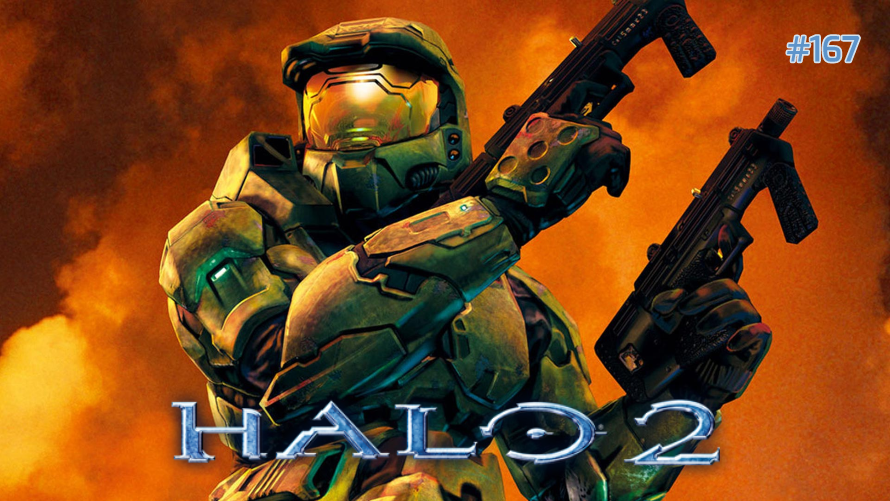 It's that time of the week again folks. Don't forget to cast your votes! #TT167
---
Halo 2 is a critically acclaimed first-person shooter developed by Bungie and published by Microsoft Games Studios. The game is the second installment in the Microsoft-exclusive franchise, initially released for the Xbox console in 2004 and Microsoft Windows three years after.

Without diving into spoiler territory, the campaign mode of Halo 2 continues to follow the struggle of humanity in their battle for survival against both the alien forces of the Covenant and the parasitic Flood. The game still sets the weapon-carrying limit to two and a few grenades, while being able to perform unlimited melee attacks, but players are now able to dual wield ranged weapons, which they can fire simultaneously. This weapons-grenades-melee combination has been dubbed by the developers as the "Golden Triangle of Halo". What is new, however, in this installment is the introduction of online multiplay through Xbox Live, which critics have applauded as Halo 2's strongest element.
Halo 2 was the best-selling first-generation Xbox game, having sold 8.46 million copies as of November 2008. An HD remaster of this game was released as part of the Halo: The Master Chief Collection in 2014 for the Xbox One console, and a Windows version is set to release sometime this year.
And so, for today's 167th Temptation Thursdays poll, we shall focus on Master Chief, the main protagonist of the Halo 2 video game series.
You may now cast your votes HERE.
To learn a little bit more about Halo 2, you may check out Wikipedia's write-up.
---
For those who want to learn more about First 4 Figures' Temptation Thursday polls, kindly click HERE.
Last Update
2019-10-03 08:15:09