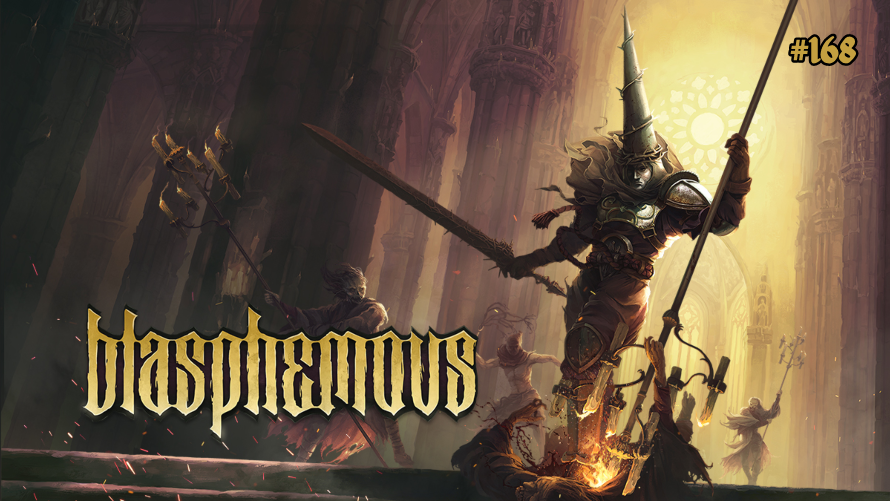 It's that time of the week again folks. Don't forget to cast your votes! #TT168
---
Blasphemous is a 2D action platformer developed by Spanish developers The Game Kitchen and published by Team17. It started as a Kickstarter campaign from 23 May to 2 June 2017, receiving a total of $333,246 in funding, exceeding its pledge goal of $50,000. The game recently came out just last 10 September 2019 and is available on the PlayStation 4, Xbox One, Nintendo Switch, and PC (via Steam).

The developers wanted to create a dark fantasy world inspired by the locations, culture, and local folklore of their hometown of Seville, Spain, so the game draws heavily on the theme of Christianity. Their emphasis was to create a brutal Metroidvania hack-and-slash that is deeply seated on a rich and enthralling narrative. A ton of players have akin the difficulty of Blasphemous to the Souls genre, unofficially calling it 2D Souls. And much like the original Souls games, bits and pieces of its lore lie deep within the smallest facets of the game, may it be in an item's description or a secret waiting to be unraveled. The story takes place after the events of what is dubbed as "The Miracle", and it is up to the player-character to rid the land of Cvstodia of its sins.

And so, for today's 168th Temptation Thursdays poll, we shall focus on The Penitent One, the main protagonist of the Blasphemous video game series.
You may now cast your votes HERE.
To learn a little bit more about Blasphemous, you may check out Wikipedia's write-up.
---
For those who want to learn more about First 4 Figures' Temptation Thursday polls, kindly click HERE.
Last Update
2019-10-10 08:03:11