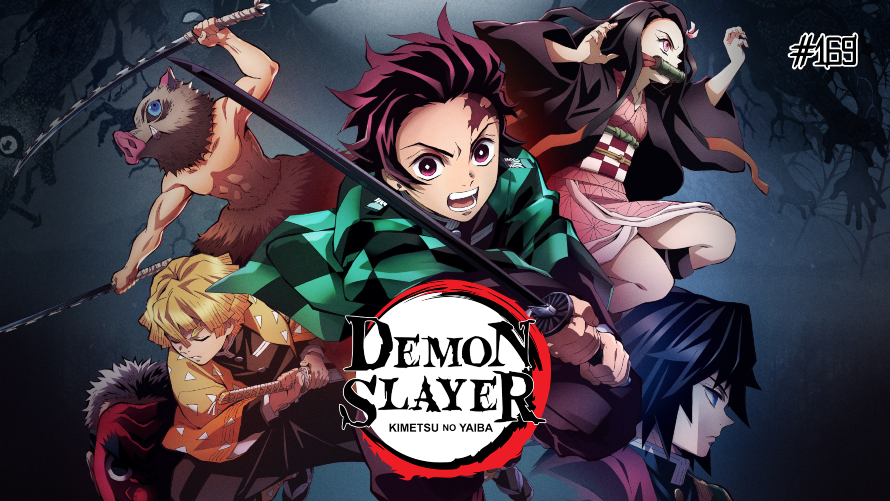 It's that time of the week again folks. Don't forget to cast your votes! #TT169
---
Demon Slayer: Kimetsu no Yaiba is an ongoing Japanese manga series written and illustrated by Koyoharu Gotōge. It made its debut on Shueisha's Weekly Shōnen Jump magazine in February 2016 and consists of 17 tankōbon volumes as of October 2019. The three-year-old manga has already seen success, having sold over 3.5 million prints worldwide as of February 2019.
Season one of its anime adaptation (licensed by Aniplex of America and Madman Entertainment) first aired in Japan from April to September of 2019 and ran for 26 episodes. The story follows the journey of a kind-hearted young man who lives with his mother and siblings. Since the passing of their father, he has served as the breadwinner of the family. They live up in the mountains, and he travels to the nearest town every so often to sell charcoal. It's a tiresome task surely, but one he is more than willing to do to feed his family.
The responsibility, however, doesn't come with its risks. Rumors have it that man-eating demons plague the lands at night. What if, on his way back from one of his trips, the young man returns to a scene that would leave an emotional and psychological scar? And so begins the life-changing pilgrimage of Tanjiro Kamado.
Immediately following the airing of the final episode was the announcement of a direct sequel film, entitled Kimetsu no Yaiba: Mugen Ressha-hen. It will be based on the manga's "Infinity Train" story arc. At the time of writing, no release date has been announced.
And so, for today's 169th Temptation Thursdays poll, we shall focus on Tanjiro Kamado, the main protagonist of the Demon Slayer anime series.
You may now cast your votes HERE.
To learn a little bit more about Demon Slayer, you may check out Wikipedia's write-up.
---
For those who want to learn more about First 4 Figures' Temptation Thursday polls, kindly click HERE.
Last Update
2019-10-17 09:13:44