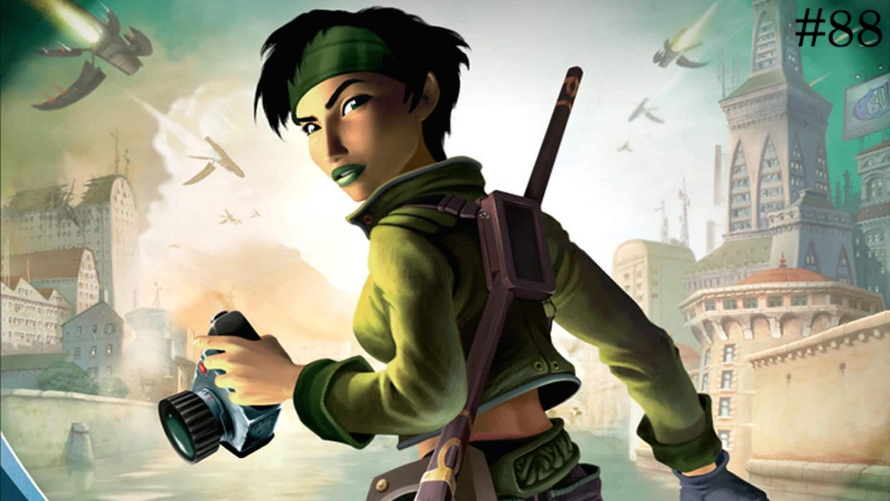 It's that time of the week again folks. Don't forget to cast your votes! #TT88 #F4FJADE
---
Beyond Good & Evil is an action-adventure video game published by Ubisoft back in 2003. It took more than three years and a team of 30 Ubisoft Montpellier employees to accomplish the development of this title. Players that are into problem-solving and stealth-based operations are in for a treat as this sci-fi voyager is inherently filled with such gameplay. The game was well-received by critics and video game publications and was nominated and awarded in multiple categories in different occasions.
With a trilogy in mind from the very beginning, it was announced during E3 2017 that a prequel – Beyond Good & Evil 2 – is currently in development with no release date to confirm just yet. (SPOILER ALERT [but not really]: You know how there are end credits after every video game you finish? If you do get a chance to play through and defeat this one, be sure to stick around until AFTER the credits have ended.)
For today's 88th Temptation Thursdays poll, we shall be focusing on Jade, the main protagonist of the Beyond Good & Evil video game title. You may now cast your votes HERE.
To learn a little bit more about Beyond Good & Evil, you can check out Wikipedia's write-up HERE.
---
For those who want to learn more about First 4 Figures' Temptation Thursday polls, kindly click HERE.
Last Update
2018-02-15 09:40:41