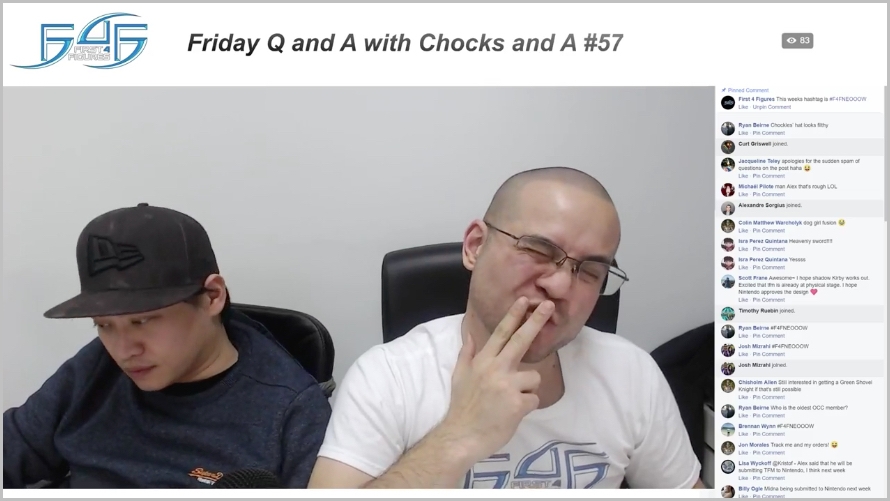 This is a breakdown of the important (and not so important) topics of last Friday's (February 9, 2018) Friday Q&A with Chocks and A #57.
---
REMINDERS
Solid Snake pre-orders will end right after this stream and will re-open for Last Chance Weekend in two weeks' time, 23-26 February 2018.
Following the closing of Solid Snake pre-orders will be the Last Chance Weekend for Dragon Slayer Ornstein, open until 12 February 2018. A winner for the Facebook Profile Giveaway Contest will be chosen once the Last Chance Weekend concludes.
WEEK IN REVIEW
Apart from checking out F4F's Cowboy Bebop line during C3 AFA (BLOG), Alex and Chockles also wanted to research on booth designs because they are planning to sell F4F merchandise during Ani-Com 2018 in Hong Kong this July.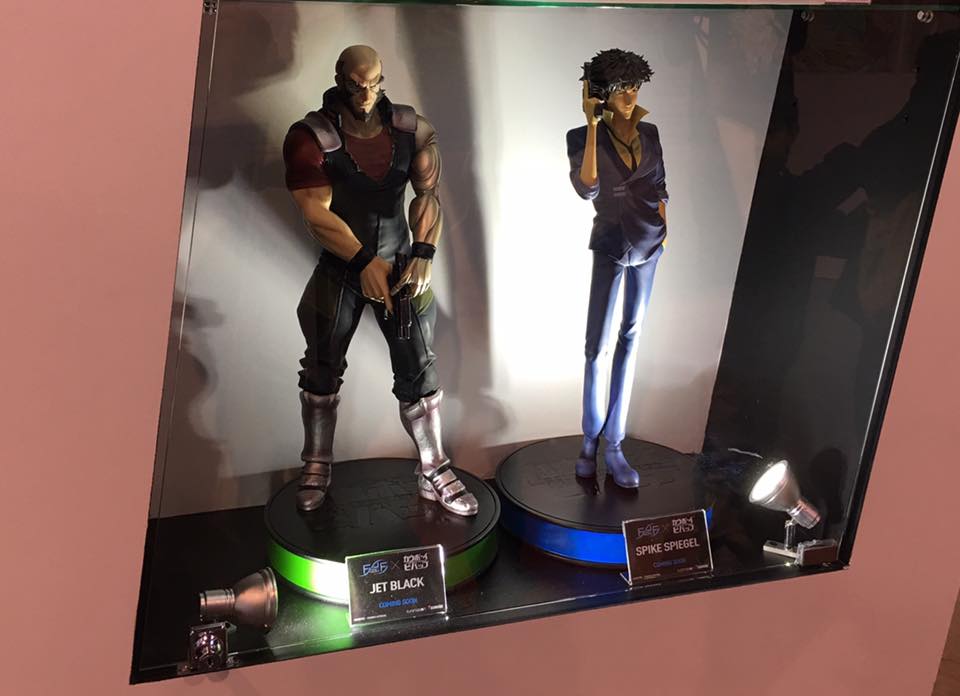 Alex's behind-the-scenes production video for Prince and Dipp from their Katamari Damacy line is now available for viewing. (LINK)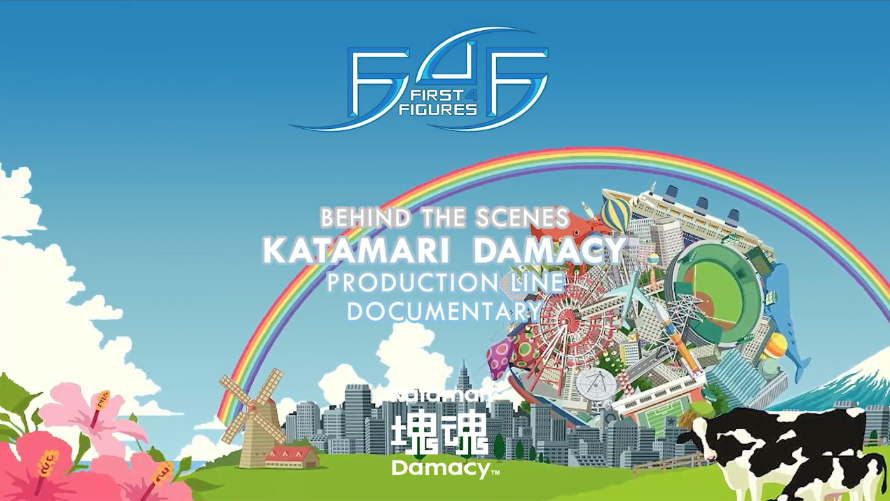 They're now trying to do one launch every two weeks.
PRODUCTION VIDEO EXCLUSIVES
(NOTE: You need to be a member of the Official Collectors Club to view these videos.)
FIRST 4 FIGURES' TEMPTATION THURSDAYS (TT) POLL
Last week's Ori and Sein from the Ori and the Blind Forest series TT Poll #87 Results: 217 YES votes / 214 NO votes. (BLOG)
This week's Jade from the Beyond Good & Evil series TT Poll #88 Results: 77 YES votes / 151 NO votes. (BLOG)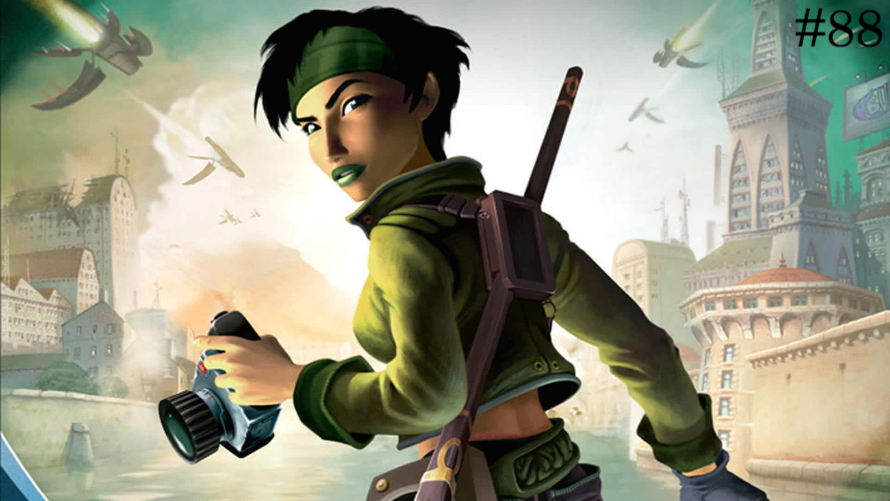 Two winners for #F4FJADE 500 points (MARTIN JOHN PALMER and JESSE HERRERA)
The next TT poll will be ACE COMBAT (#F4FNEOOOW).
Alex is still not convinced with pursuing Aika. Rally the fans!
Alex found it interesting to consider a Cuphead statue with a black and white variant given the current status of its TT poll.
Alex loved everything about Hellblade: Senua's Sacrifice. This is now a part of their list of TT polls.
VARIOUS CHARACTER & PRODUCT LINE UPDATES
JET BLACK UPDATE: Jet Black is smirking, not smiling. A few more touches here and there but they're pretty much done with the head. (Thank you to the Official Collectors Club for their feedback and opinion.)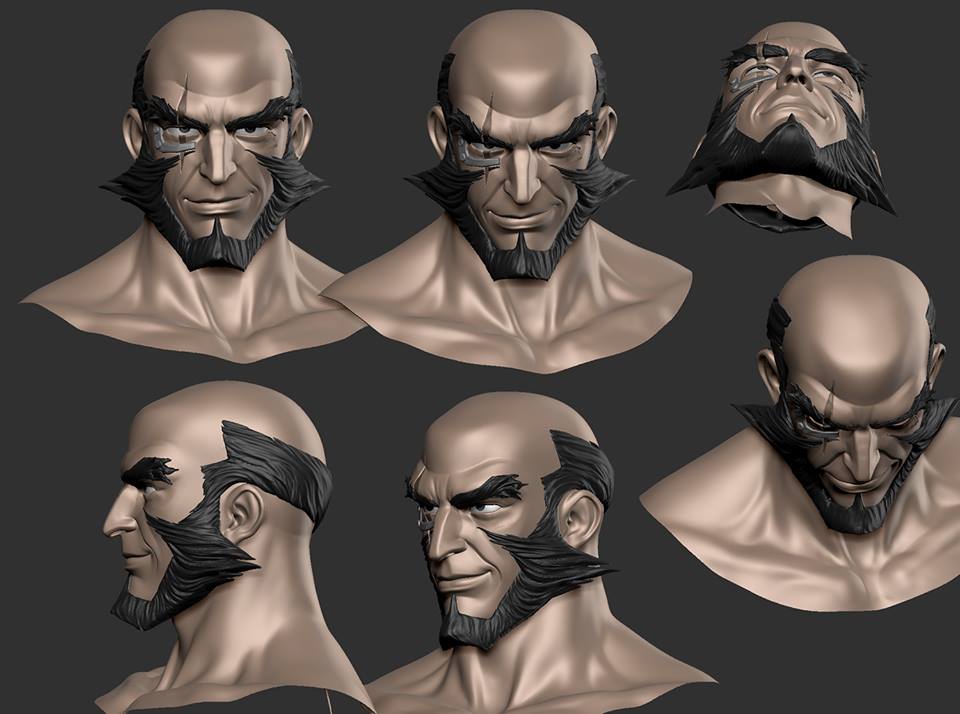 BOWSER UPDATE: Color of the flame will be tweaked; estimated to ship around Q3-Q4 2018
MAJORA'S MASK SHIPPING UPDATE: The following regions will have their packages shipped out before Chinese New Year:

UK – Regular and Exclusive versions
EU – Regular version only
USA – Regular version only
Canada – Exclusive version only
JIN (TEKKEN) UPDATE: It has been delayed because it did not pass Alex's inspection. The sweat effect was too shiny and the lips weren't painted properly. Alex will return to the factory for re-inspection after Chinese New Year.
SONIC BOOM8 SERIES UPDATE: Now on the boat being shipped out
ALUCARD UPDATE: A sample just came in the office and it's absolutely stunning how it turned out.
GUTS UPDATE: Hand wraps will be tweaked but not before the launch; pre-order estimated to be sometime late March 2018; didn't want for it to be too close to Dragon Slayer Ornstein pre-orders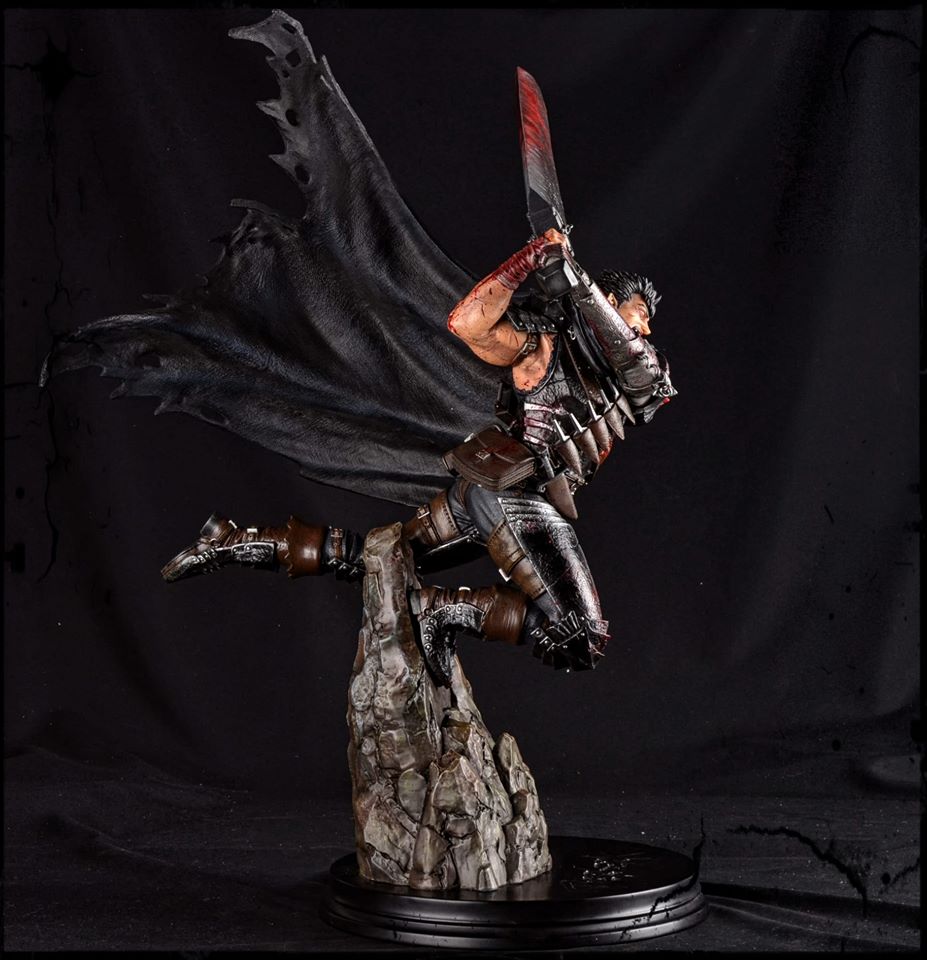 AMATERASU LIFE-SIZE BUST UPDATE: Production has finally started!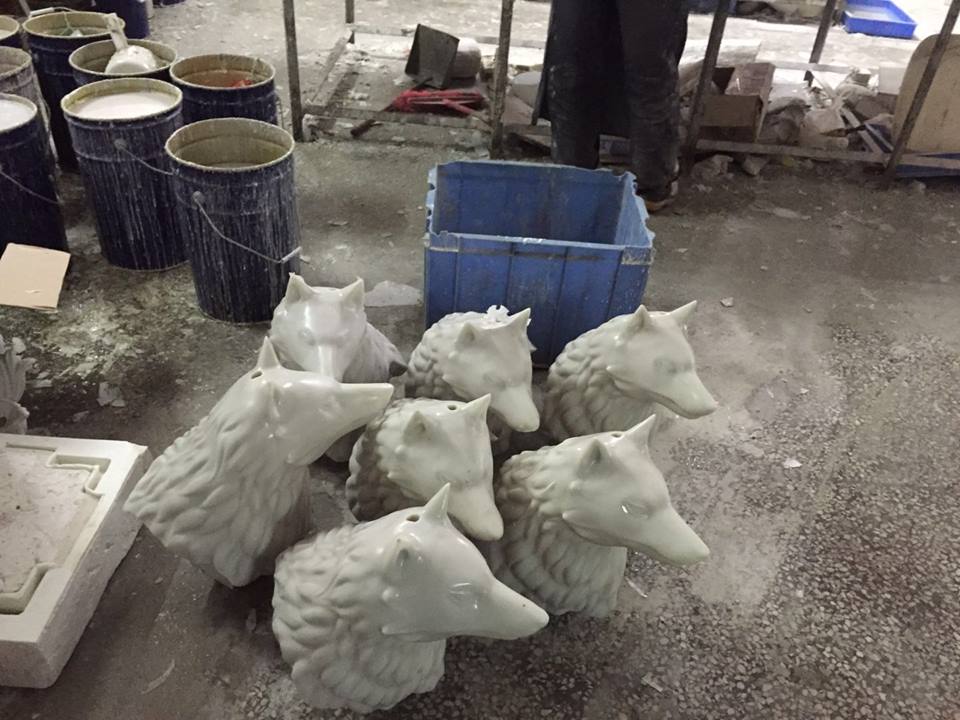 CRYSTAL DRAGON UPDATE: Current design will be submitted to the licensor for feedback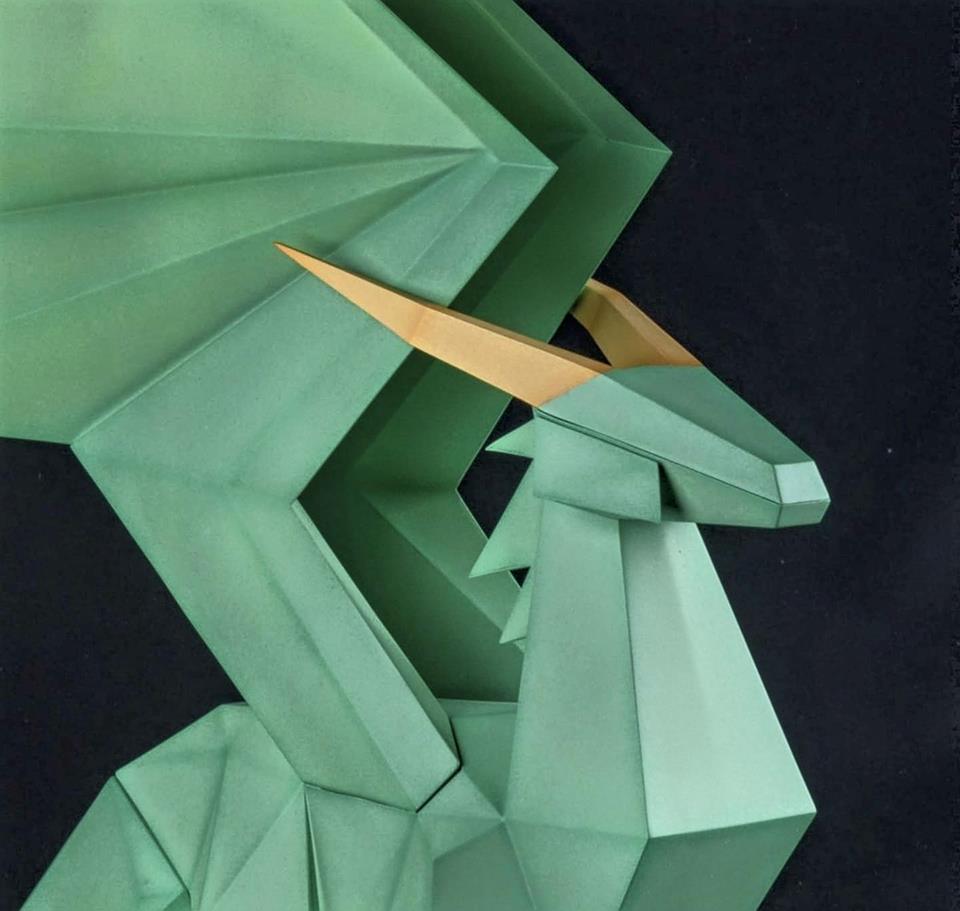 SKULL KNIGHT UPDATE: Up next after Guts along their Berserk line; looking tight and pretty much finalized
BERSERKER ARMOR UPDATE: It will have a pose and it looks super tight.
SOULCALIBUR UPDATE: Maybe one pre-order this year
PHOENIX WRIGHT UPDATE: They will push hard on that.
GRAVELORD NITO UPDATE: Currently in 3-D render; Chocks wants it bigger but Alex is concerned about its depth because it's already deeper as it is when compared to Dragon Slayer Ornstein; cloak will be made with real cloak
No future plans for their Katamari Damacy line
There are plans of adding colored variants for Yoshi. Which colors would you like to see? Let them know in the comments section below.
They're currently focused on what they already have for their Legend of Zelda line (i.e. True Form Midna, Sheikah Slate, and Rider Link). Once they've made significant progress with these, only then will they look into doing other Legend of Zelda pieces.
TAILS AND SONIC DIORAMA UPDATE: Advancing along nicely
SHIRANUI UPDATE: Going to be more expensive than Amaterasu because Shiranui is more difficult to make
Sonic 25th will ship out first before Amaterasu Life-Size Bust.
They're still not sure if Yakuza will have its own line or if it will be a part of the Sega All-Stars line. It will depend on what the fans are rallying for.
RIDER LINK UPDATE: Will be the same size as their Link on Epona statue
TRUE FORM MIDNA UPDATE: Already in the physical stage; will be submitted to Nintendo next week for approval
Dark Souls announcements are locked down for now because they don't anymore want to disseminate information that won't come into fruition until much later on.
No news on Breath of the Wild Link PVC paint variant
Breath of the Wild Link PVC sold three times more than their Crash Bandicoot PVC; they've already produced tens of thousands to date
AMATERASU PVC UPDATE: Base is already done and looks good
ALPHONSE UPDATE: Now undetermined as to when pre-orders will be because they weren't able to submit the sample to the licensor before Chinese New Year; Exclusive version is looking sweet (it's from a specific scene in the series)
Alex is focused on Spyro first; Cynder to follow after
THE NEXT F4F PRE-ORDER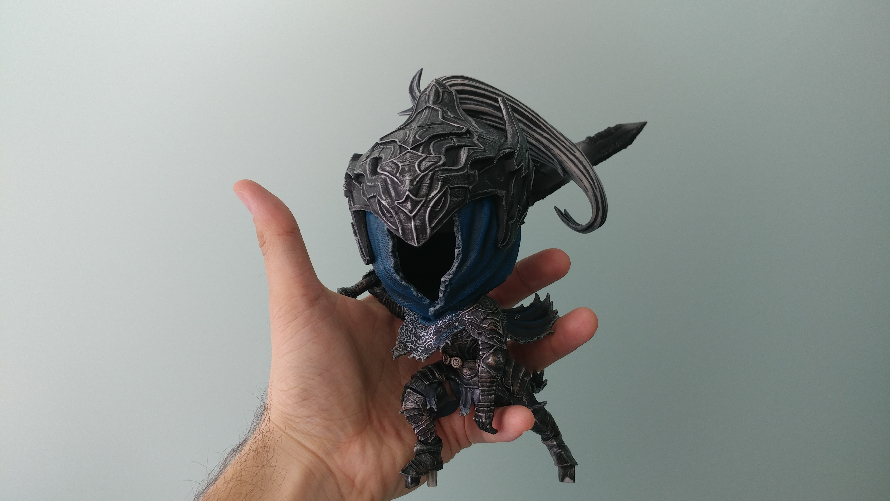 CONFIRMED – ARTORIAS THE ABYSSWALKER from their all-new DARK SOULS SD PVC line will be up for pre-orders next week, 16 February 2018!
For more images, you can check out their blog post

HERE

.
After the positive and negative feedback they received for their Crash Bandicoot Exclusive packaging, they made some corresponding changes to the Artorias SD Exclusive packaging and it is now looking super tight.
When asked about the price, Alex just said that it is more complicated paint-wise when compared to the Breath of the Wild Link PVC.
They are targeting to have these available in the marketplace around the same time as the Dark Souls: Remastered launch.
F4F's PVC lines are mainly for those that would have loved to own F4F's resin statues but couldn't afford it. The price point of PVC figures is much more affordable. It would be great, however, if people who own the resin statues also support their PVC lines.
Down the road, they may possibly release a resin version and a PVC version of the same character at the same time.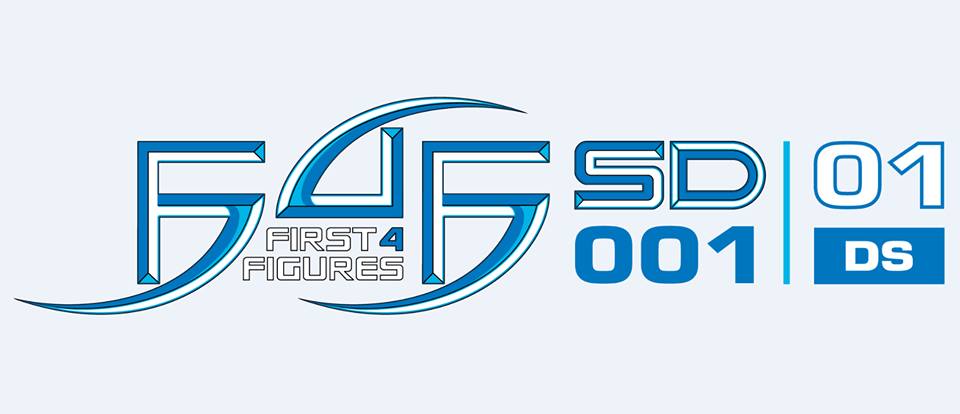 "SD (Super Deformed) 001" refers to the sequence of an SD figure along the

ENTIRE

SD line as a whole.
"DS (Dark Souls) 01" refers to the sequence of an SD figure along the license/franchise it belongs to, which, in this case, is Dark Souls.
Here is an example:

SD 001 | DS 01 – Artorias the Abysswalker
SD 002 | LoZ 01 – Princess Zelda
SD 003 | DS 02 – Solaire of Astora
SD 004 | SC 01 – Nightmare
SD 005 | MGS 01 – Solid Snake
SD 006 | DS 03 – Dragon Slayer Ornstein
SD 007 | LoZ 02 – Link
And so on…
Alex needs your help. If F4F's chibi-style PVC line is called Super Deformed (SD), what should they call their "normal" PVC line (i.e. Breath of the Wild Link, Crash Bandicoot, etc.)? Kindly leave your suggestions in the comments section below.
If everything goes smoothly, ALUCARD will be the next launch after the Artorias SD PVC launch.
ON CONVENTIONS
Alex and Chocks have learned a lot from their NYCC 2017 experience, and they will try their luck once more in Ani-Com 2018 in Hong Kong and Gamescom 2018 in Germany. These two events are more suited for F4F since their merchandise are video game and anime-oriented.
They will look to sell PVC figures and possibly miscellaneous merchandise during the event to cover a portion of the costs of participating.
They will not any more showcase products that haven't been announced or launched; instead, they will only display those that have already gone up for pre-order since the majority of those in attendance anyway have never heard of First 4 Figures. For now, these people are their target audience during these events.
If everything goes well, they will look to participate in more conventions in the future.
ON SPECIAL VARIANTS
Shovel Knight (Exclusive) Edition Size: 250 pieces
Shovel Knight (Ornate Plate Armor Edition) Edition Size: 200 pieces
The Shovel Knight (Ornate Plate Armor Edition) absolutely saved the entire Shovel Knight line from being Vaulted. This is a perfect example of Combo Packs saving niche lines.
With regards to the Player 2 Green variant of Shovel Knight, they are thinking of releasing this at a later date,

BUT

you are not obliged to purchase this just so you can keep the statue number you already own for the line.
Think about it (and any special variant for that matter) like an expansion pack – you can buy it but you don't have to. If you want it, that's great, but if you don't want it, that's fine as well.
Using Player 2 Green variant as an example, if 100 people ordered it, that would then bump the total number of Shovel Knight pieces to 550, hence adding more value to the line as a whole and further away from being Vaulted.
For historical purposes, the number of pieces made for these special variants will also be written on the bottom of the base.
The ideas mentioned in this discussion are not final. These could change completely later on.
What are your thoughts on this? Do you think this is a good idea? Do you have other suggestions? Let them know in the comments section below.
OTHER TOPICS
If Alex were to create a Fierce Deity Link 2.0, he would probably just come up with his own concept and not base it off any artwork, just like what they did for Dark Link. He's considering making one because the Club is rallying for it.
Often times, people only post pictures of the statue and, for whatever reason, disregard the art print that came with it (if any). Are art prints something you actually care for, or should they just get rid of it entirely? Let them know in the comments section below.
Do you guys care about the Facebook weekly member stats? Should Alex just get rid of it? Let him know in the comments section below.
Clear resin isn't hollow; it's generally full solid resin.
Both Alex and Chocks can speak two different languages.
Remind Alex to send an e-mail to the My Hero Academia licensors.
Yes, die-casting is more expensive to do, and, yes, there will be more die-cast weapons in the future.
The edition size written at the bottom of the base reflects the actual number of pre-orders during the pre-order period and Last Chance Weekend combined, and they round it up.
F4F is still open for accepting t-shirt designs.
No second pre-order window for Spyro the Dragon because Last Chance Weekends never existed during this time
Alex and Chockles do not mind pineapples on their pizza.
Alex has a story about the Shadow of the Colossus but maybe in a few years' time.
Unless you can "super super super super super" prove to Alex that you're blood-related with the involved party, he will not allow transferring of reward points to a different account.
Not only did they consider making black and white manga-style statues for certain characters, they've already made a few, and it's in the Vault.
Spare statues are given out as samples.
If they could send an F4F statue into space, they'd obviously send the Metroid Gunships.
Alex is not fixated on just one aspect of his career; he loves the entire process of improving each "department" to create a better business overall. Because their business is located in China, he's had to become a more aggressive person just so he could get people to listen to him.
Alex has thought about laser eye surgery in the past but is scared of the possible consequences (if any).
If F4F had the Persona 5 license, Alex would look forward to making Joker the most.
Aside from Fierce Deity Link, Alex has also thought about making a 2.0 version of Ocarina of Time Link.
Those on the waitlist still have a chance at low numbers and Day One Editions if those who canceled had these at the time of their cancellation.
Alex and Chocks don't really think about F4F's potato size; they're too busy thinking about what they're going to do on a daily basis.
F4F shares are not publicly traded because that would mean that they'd have to share F4F's entire financial information, and people could then see just how small F4F is.
F4F's system is currently set up in such a way that you could only use your reward points at the point you placed your order.
If Alex could create any anime statue, it would be Princess Mononoke.
Alex is okay with doing nudity on statues for as long as it's done tastefully.
Remind Alex next week for the Edition Size of Mugen and Solid Snake OG Stealth Camouflage.
Alex would like to make a statue for To The Moon.
Alex doesn't know how to address the lag spikes they've been having for the past few weeks during their Friday Q&A live stream.
Alex absolutely loves How I Met Your Mother; he hates The Big Bang Theory because the comic book store in the show never has F4F statues in it, and it's just not a good show anymore compared to before.
Ultimately, the biggest difference between resin statues and PVC figures is overall quality, and they determine which material to use by the quantity they're able to sell because steel molds (for PVC) are significantly more expensive than silicon molds (for resin).
There are certain sections on some of F4F's statues that are made out of metal because it would be too fragile and would easily break if made out of resin. An example of this would be the top of Skull Kid's hat.
Dynamic poses are generally more expensive to make because more time and effort is needed to perfect these.
In a perfect world, they would opt to spread out their releases evenly in terms of the demographics targeted.
Shadow Kirby is a possibility.
The last time Alex went on a vacation was two years ago in Thailand. He's looking to have a short one with his family this Chinese New Year.
For those of you who've been wondering, Chocks' hat isn't filthy; that's the actual pattern on it.
The F4F x TORCH TORCH Partnership is doing well.
WHO DAT WHO DAT: The answer was SAM FISHER! Unfortunately, both ANDREW PRENTICE and MICHAËL PILOTE walked away empty-handed.
They revealed a new video they've been working on behind the scenes. The purpose of this video is to archive what First 4 Figures has accomplished so far. This could also serve as an instructional video of sorts on how to assemble and repack your statues. What do you guys think?
---
To view everyone's questions from the Q&A portion of this episode, please click HERE.
If you want to have your questions answered by our very own Chocks and Alex, simply search "Chocks and A" in the F4F Official Collectors Club Facebook group and leave your questions in the comments section of the most recent thread prior the upcoming live stream. This thread is posted every Thursday of the week.
If you wish to watch the entire video:
---
Last Update
2018-02-19 10:59:40