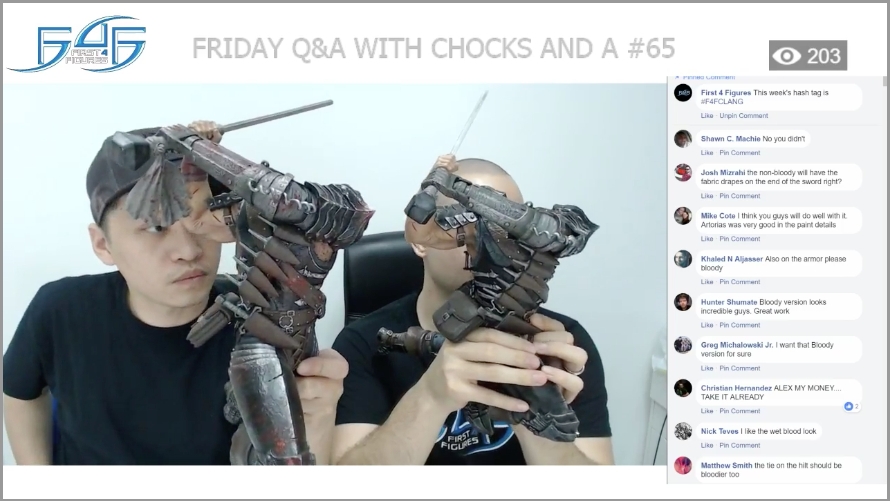 This is a breakdown of the important (and not so important) topics of last Friday's (April 6, 2018) Friday Q&A with Chocks and A #65.
---
REMINDERS
Crash Bandicoot™ (Resin) pre-orders will end right after this stream but will reopen for Last Chance Weekend in two weeks' time, 20-23 April 2018.
Following the closing of Crash Bandicoot™ (Resin) pre-orders will be the unveiling of Guts: The Black Swordsman from their all-new Berserk line!
The Last Chance Weekend for Alucard has concluded. Thank you so much for all your support! You can still jump on the waitlist for a chance at pre-ordering this figure if you already haven't. The edition size will follow in a week or two.
To those in Australia who received an alert message or a return-to-sender e-mail regarding their shipments, please be advised that the issue has been looked into. China is on a 2-day public holiday, so shipments are to resume next week and new tracking numbers are to be given to those affected by this issue.
WEEK IN REVIEW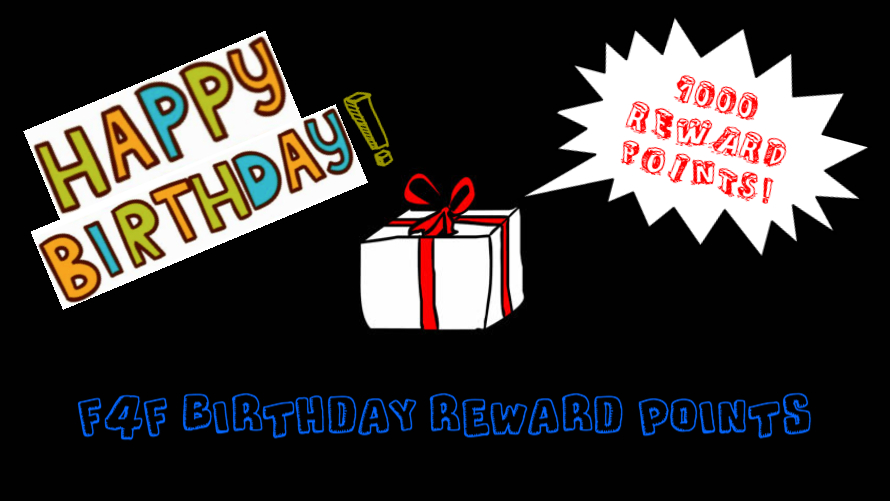 PRODUCTION VIDEO EXCLUSIVES
(NOTE: You need to be a member of the Official Collectors Club to view these videos.)
FIRST 4 FIGURES' TEMPTATION THURSDAYS (TT) POLL
Last week's Isaac from the Golden Sun series TT Poll #95 Results: 248 YES votes / 149 NO votes
This week's Inklings from the Splatoon series TT Poll #96 Results: 141 YES votes / 124 NO votes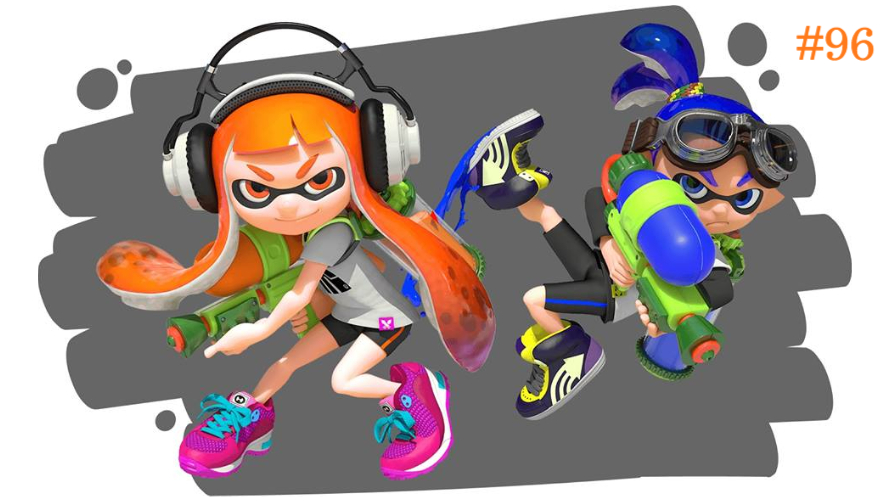 Next TT polls will be (in this order): STEINS;GATE ➔ SHIN MEGAMI TENSEI ➔ ATTACK ON TITAN
The three winners of last week's #F4FINK are DEVON WENNSTROM, EDWARD VILLA, and RYAN MILLER.
Possible Captain Falcon TT poll before Alex's trip to Las Vegas this May 2018 for the Licensing Expo
If a non-gaming or non-anime TT poll did well, Alex could possibly look into the license.
No plans of changing the TT poll format anytime soon
If the Splatoon TT does well, Alex can do a character poll later on.
Possible TT poll or official poll from Alex for Coco Bandicoot after Dr. Neo Cortex pre-order
They always look at the TT poll results.
In the event that the Attack on Titan TT does well and F4F was able to acquire the license, Alex will want to do them all.
VARIOUS CHARACTER & PRODUCT LINE UPDATES
SPYRO UPDATE: Estimated to be shipped in a month's time; impossible to change the sculpt to the remastered version
AIKA UPDATE: Alex is starting to develop some (good) thoughts.
TRUE FORM MIDNA UPDATE: Down to the last stretch; more information to follow when available
MODERN AMY ROSE UPDATE: Your

rallies

was a success. Modern Amy Rose is now in development! It would be interesting to see if those who voted Yes would actually place an order when the time comes.

Still unsure what the next pre-order will be after Guts
SOLAIRE OF ASTORA UPDATE: Still estimated to be shipped Q2 2018, around the middle of May
MIMIC UPDATE: Still on track for Q3 2018 pre-order
DARK SOULS UPDATE: Other statues in development apart from Mimic and Gravelord Nito
TEKKEN UPDATE: Nothing to report; trying to avoid announcing things too early
SOULCALIBUR UPDATE: Nothing to report; trying to avoid announcing things too early
GURREN LAGANN UPDATE: Simon statue will probably be in his adulthood stage.
KAMINA UPDATE: NDA still stands; pre-order hopefully still in 2018
The Legend of Zelda: Twilight Princess and Skyward Sword line not yet finished
All F4F lines won't necessarily receive the Super Deformed (SD) treatment.
ARTORIAS THE ABYSSWALKER SD UPDATE: Regular versions to be shipped first before the Exclusive versions because of the electronics; estimated to be shipped sometime end of April and middle of May, respectively
ED & EIN UPDATE: No thoughts yet on the design
Way too early to talk about Rider Link designs and features, although possible to go up for pre-order this year
SONIC BOOM8 SERIES 2 UPDATE: Coming soon; to be followed up on next week
ZERO UPDATE: A lot more details now compared to what was originally shown back in the day
The rate of Legend of Zelda statue releases will increase in the future.
METAL SONIC UPDATE: Almost finished
On the 50k Reveal: "Which one?" – Chockles
BOWSER UPDATE: Still estimated to be shipped Q3 2018
MARIO ON YOSHI UPDATE: Coming along nicely; looking tight
F4F already has a Nintendo line plan that they do not want to alter.
SOLID SNAKE UPDATE: Production to begin very soon
PYSCHO MANTIS UPDATE: Pre-order still a bit away
VARIA SUIT UPDATE: Color change of thruster lights from green to orange is still pushing through
Hard to tell if True Form Midna or Sheikah Slate will go up for pre-order first, which is good news because that means that the gap between both pre-orders won't be far apart.
AMATERASU LIFE-SIZE BUST UPDATE: Information available next week since Alex will be visiting the factory
OKAMI UPDATE: Shiranui first before Chibiterasu
PHOENIX WRIGHT UPDATE: Already finished in the physical stage; is in 1/6th scale
DANTE UPDATE: Already finished in the physical stage; is in 1/6th scale
MORRIGAN AENSLAND UPDATE: Might be in 1/4th scale
ALPHONSE UPDATE: Alex is waiting for feedback from the licensors to give him the go-ahead signal to ship the prototype to Japan.
GUTS: THE BLACK SWORDSMAN LAUNCH

This week's hashtag is #F4FCLANG for a chance to win 500 reward points.
You have the option to choose between a bloody or a non-bloody variant for your desired version of Guts: The Black Swordsman.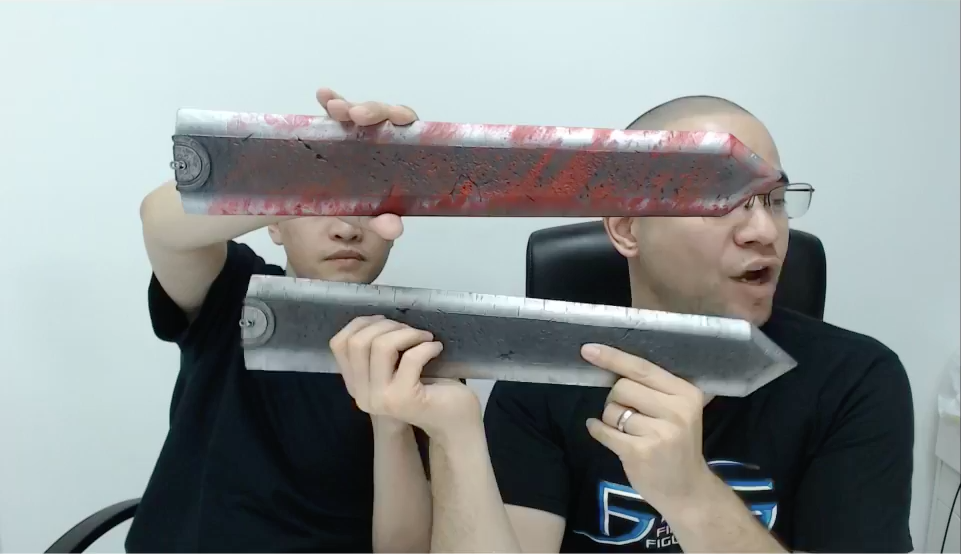 Blade of the sword is made out of Polyurethane material, so it isn't as heavy as Polyresin but still has some weight to it.
The metal square inside the blade and the metal rod, which goes all the way to the tip of the hilt, will keep the sword from bending over time.
Guts' eye on the Regular version is looking forward; on the Exclusive version Guts is looking at the spirit.
The peg by Guts' foot goes up all the way up to the knee.
The Berserk text on the base of the Regular version will be in black, while the Berserk text on the base of the Regular Bloody variant will be in red.
The Exclusive version comes with two additional head sculpts and a special base with LED features.
You can mix and match the head sculpts from both the Regular and the Exclusive variants if you do decide to purchase both.
Both Exclusive variants each cost USD 724.99 + shipping, while both Regular variants each cost USD 599.99 + shipping.
No Combo Pack available
Estimated release date: Q1 2019
The Exclusive base was already something they decided on quite early on in the design process.
Guts: The Black Swordsman "Making of" documentary will be 1 hour and 40+ minutes long.
Due to statue price and complexity when developing, a Berserk release can be expected every five months on estimate.
The Guts prototype passed F4F's Aging Test – placed in a hot oven for 72 hours to check for any deformity issues. The mass production pieces will also be tested.
Unsure if all Berserk statues will have a bloody and non-bloody version
Alex wants to do all the characters from Berserk for as long as there's support for the line.
A separate blog post will be published later on that summarizes Alex's discussion on the improvements you can expect.
For more information on Guts: The Black Swordsman and how to place your pre-orders, kindly click HERE.
OTHER TOPICS
In about six months' time, more people would have probably received their referral link reward points as more statues would have already shipped by then.
Is Blaze the Cat from the Sonic the Hedgehog series something you would like to see? Alex created a

poll

for it. He would like to see at least 550 Yes votes. Rally the fans!
A remastered version of Spyro the Dragon has been

confirmed

! Did Alex and Chockles know about it?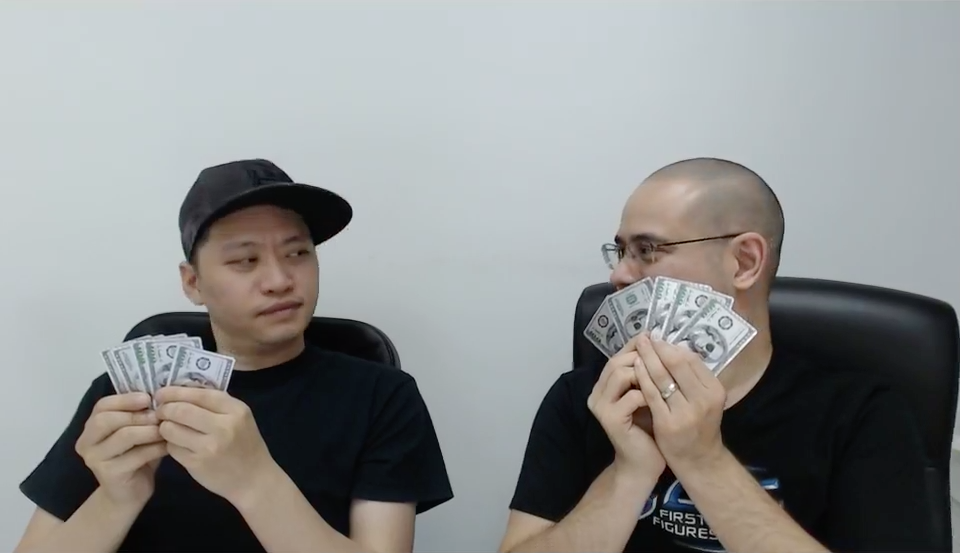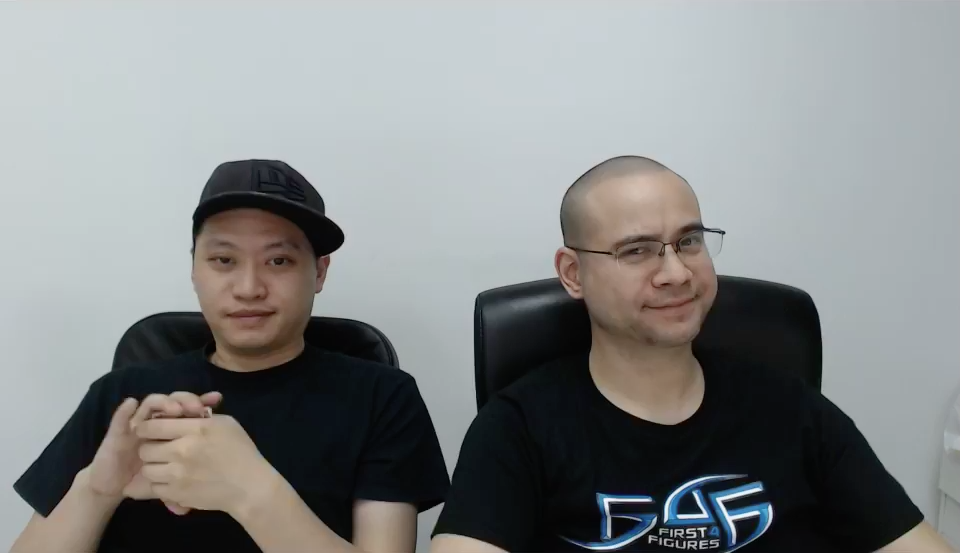 When trying to acquire a license, F4F checks to see if they can create at least 3-5 statues from it to make it worth their while.
Next week, there is going to be a new CRM system implemented on F4F's website so that everyone's cases will be in one database and not just in someone's personal e-mail (in case F4F decides to expand and hire more Customer Service agents).
No follow-ups on the My Hero Academia license
Paying off the final balance ahead of schedule isn't possible anymore due to the system update in the backend.
Modern Sonic, for Alex, is during the Dreamcast period onwards.
Rallies from The Legend of Zelda will have to "compete" with one another because there's only so many resources Nintendo can dedicate.
The F4F team will probably have to expand first before being able to work on F4F merchandise.
Alex has tried contacting Blizzard for many many years but to no avail.
The games that Alex remembers (not necessarily his favorites) the most in the past three years are Hellblade: Senua's Sacrifice, To the Moon, and The Walking Dead: Season One by Telltale Games; for Chockles, it would be Dark Souls III, Shovel Knight, and a couple of Street Fighter games.
F4F has two in-house painters for the prototypes. They let the factories know how they painted the prototypes so that workers can replicate it.
"Tee Hee and the Art of How to Do It" will be the title of Alex's autobiography.
Alex has reached out to the Darksiders licensors in the past but hasn't heard back from them. He can probably reach out again. Alex is also concerned about people not knowing what they want, whether it be a 1/4th scale or a 1/6th scale statue.
In the future, shipments might be released in batches so that factories have smaller goals to work towards.
This thing called the Vault is hidden somewhere in a USB device.
No plans of creating polls to save things from within the Vault; they're in there for a reason
F4F is willing to make statues that aren't based on anything. The question is, would you buy it?
Would you be interested in a Modern Tails and Modern Knuckles diorama? Let them know in the comments section below.
No new information on a Spyro PVC line since licensor has not responded; resources have then been allocated elsewhere since then because time waits for no one
Nothing to report on the Persona 5 license
Alex isn't interested in a Wolf Link Bust statue.
The Vaulted Tingle is based on the Majora's Mask title, and you will need A LOT of Yes votes to take him out of the Vault.
Chocks just likes the original flavor of Red Bull.
F4F can make dioramas for other lines as well if there's enough support.
WHO DAT WHO DAT: The answer was Pennywise. The winners were JESSE HERRERA (lost) and BRAYDEN KOLE (lost).
---
To view everyone's questions from the Q&A portion of this episode, please click HERE.
If you want to have your questions answered by our very own Chocks and Alex, simply search "Chocks and A" in the F4F Official Collectors Club Facebook group and leave your questions in the comments section of the most recent thread prior the upcoming live stream. This thread is posted every Thursday of the week.
If you wish to watch the entire video:
Friday Q&A with Chocks & A #65 (Part 1) Friday Q&A with Chocks & A #65 (Part 2)
---
Last Update
2018-04-22 09:53:44