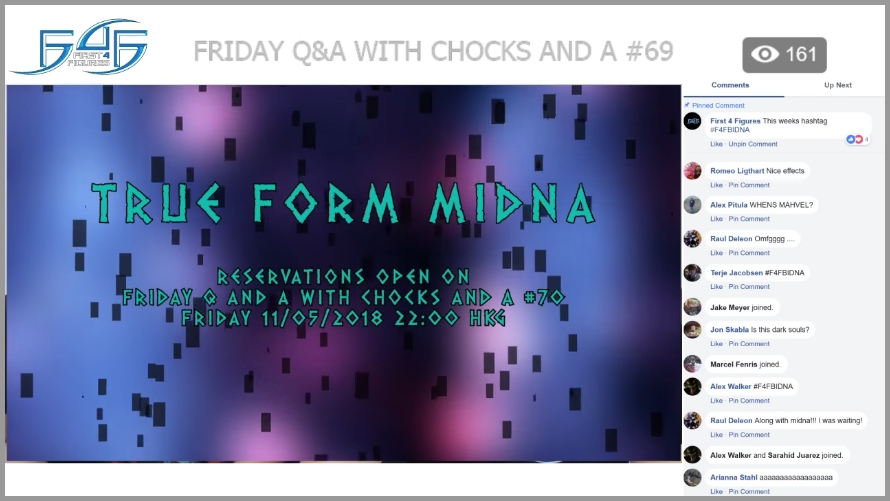 This is a breakdown of the important (and not so important) topics of last Friday's (May 4, 2018) Friday Q&A with Chocks and A #69.
---
REMINDERS
Shiranui is still open for pre-orders until 29 May 2018.
Because the two Exclusive variants combined didn't reach 1,000 pieces in sales during the initial 2-week pre-order period, Guts: The Black Swordsman pre-orders will remain open until it hits its target or until before production starts. (UPDATE: 600 pre-orders as of 4 May 2018)
Ring of Favor pre-orders will end right after this stream.
CONFIRMED – TRUE FORM MIDNA WILL GO LIVE FOR PRE-ORDER NEXT WEEK, 11 MAY 2018! When it comes to Nintendo licenses, F4F now reveals nothing until given the approval to go into production.
WEEK IN REVIEW
Papa Davis makes a quick appearance during this week's Friday Q&A!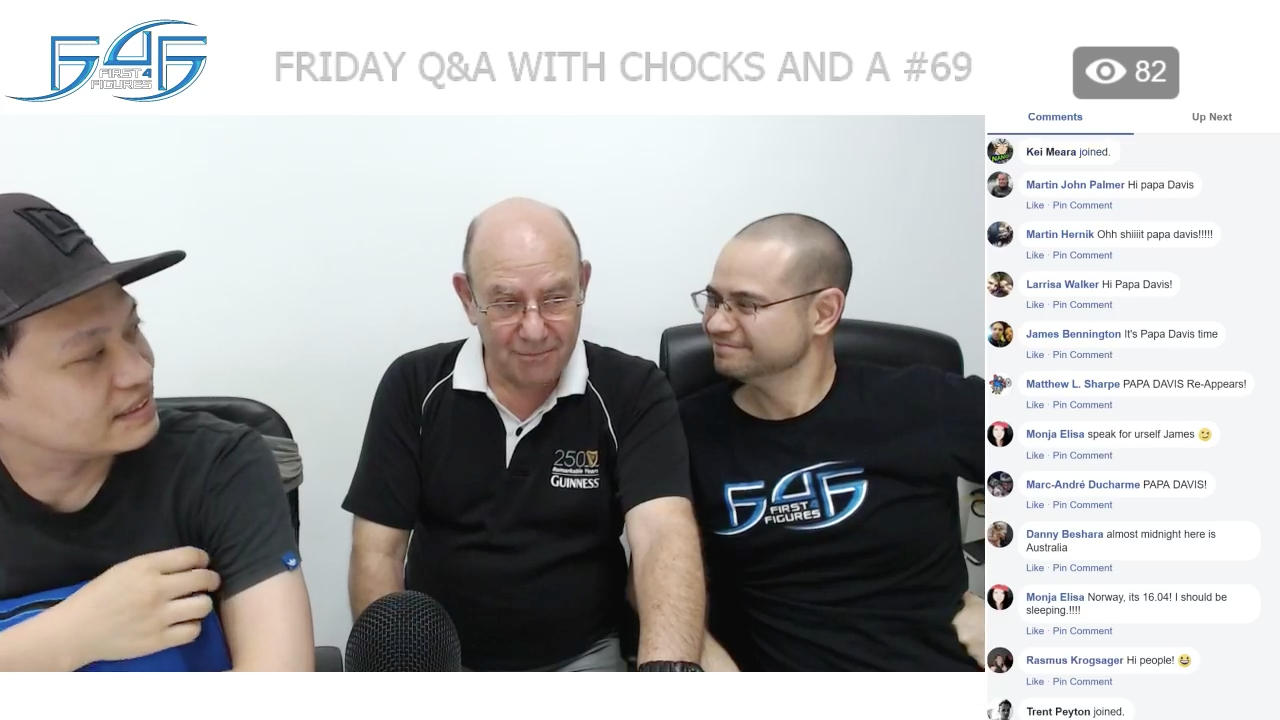 Shiranui brought in more than 2,000 new members to the Official Collectors Club! Welcome, all! However, this may mean that the 50k Reveal might be pushed back with such an unexpected influx. They want to keep the time between a license announcement and the launch of its first product at a minimum. Either that or the 50k Reveal could be a new product announcement from an existing license instead or a celebration of sorts.
For Shiranui, Alex will look into tweaking the face markings and adding water-like color to the base, subject to Capcom's approval of course. However, always order with the expectation that what you see is what you'll get. Changes are never going to be a guarantee.
First 4 Figures is trying to be more active again in their

Instagram account

to see if it catches on.
Alex's

poll

on Oki from Ōkami is doing well, and the majority are opting for Wolf Form. The question is, would you want Oki to be in scale with F4F's Amaterasu and Shiranui or the same size? Keep in mind that Oki is bigger in-game, which means that if in scale, he would be more expensive. Let him know in the comments section below.
Alex needs your help with gauging the size of Donkey Kong in comparison to Bowser. He will be pitching some ideas to Nintendo this month in Las Vegas.
Facebook now has a feature wherein Alex can tag the 100 newest members that joined the Official Collectors Club.
There are a few new blog posts posted this week to help acquaint new Club members to First 4 Figures.
F4F published an all-new blog post, which basically highlights what happened in F4F Land for an entire month.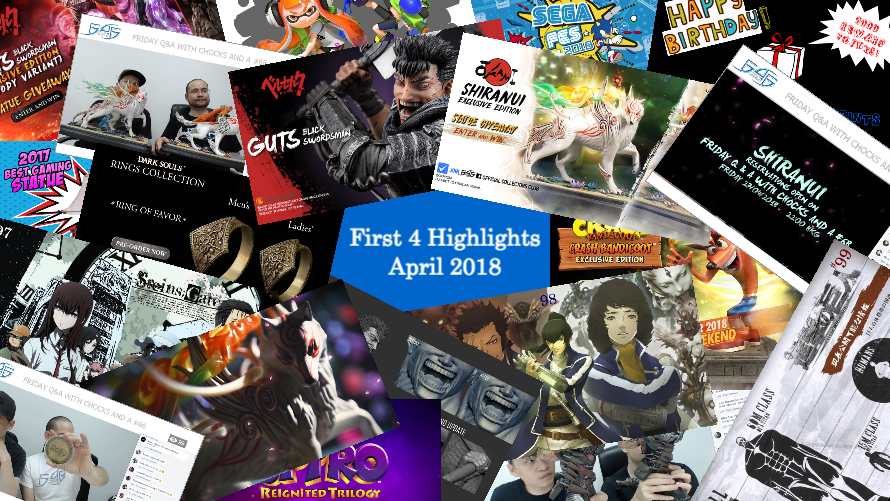 PRODUCTION VIDEO EXCLUSIVES
(NOTE: You need to be a member of the Official Collectors Club to view these videos.)
FIRST 4 FIGURES' TEMPTATION THURSDAYS (TT) POLL
Last week's Titans from the Attack on Titan series TT Poll #99 Results: 196 YES votes / 191 NO votes
This week's Captain Falcon from the F-Zero series TT Poll #100 Results: 154 YES votes / 125 NO votes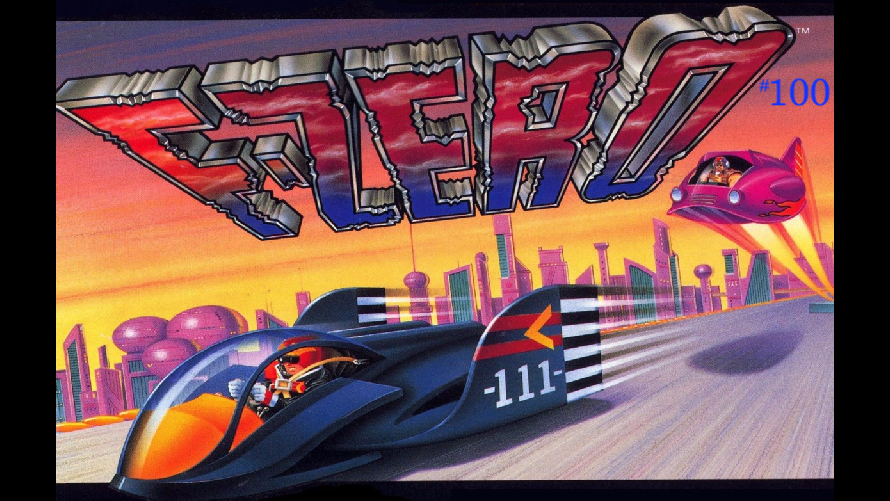 Next TT polls will be (in this order): XENOBLADE CHRONICLES ➔ ANIMAL CROSSING ➔ EARTHBOUND ➔ VAGRANT STORY
The five winners of last week's #F4FSNIPSNIP are ANYSSA OUAHIB, ALEXANDRE SORGIUS, JAMIE HODGE, ERIC LAM, and LILITH LEVANA.
This week's hashtag is #F4FBIDNA for a chance to win 500 reward points.
Dead Space TT is doing very well, but a lot of things are already grabbing F4F's attention.
As mentioned since the very beginning, TT polls are never going to be something guaranteed just because it does well. It is to gauge what people are interested in to then be referred to during a time wherein they're ready to bring in new licenses.
Alex doesn't agree that TT polls should just be once a month because it could give people the idea that F4F is really trying to look for new licenses when, in reality, it is just a collection of data over time.
Chocks bases his character choices on what he feels is best for the TT poll. These can always be revisited in the future offering a different character from the same franchise, assuming the initial TT poll didn't do so well.
VARIOUS CHARACTER & PRODUCT LINE UPDATES
AMATERASU PVC UPDATE: A poll will be posted in the

Club

asking if the accompanying resin piece should in 1/3rd or 1/4th scale. Pre-orders to hopefully open by the end of this year but there are many factors involved with this.
GUTS THE BLACK SWORDSMAN UPDATE: The bottom of the sword has been updated to be more accurate.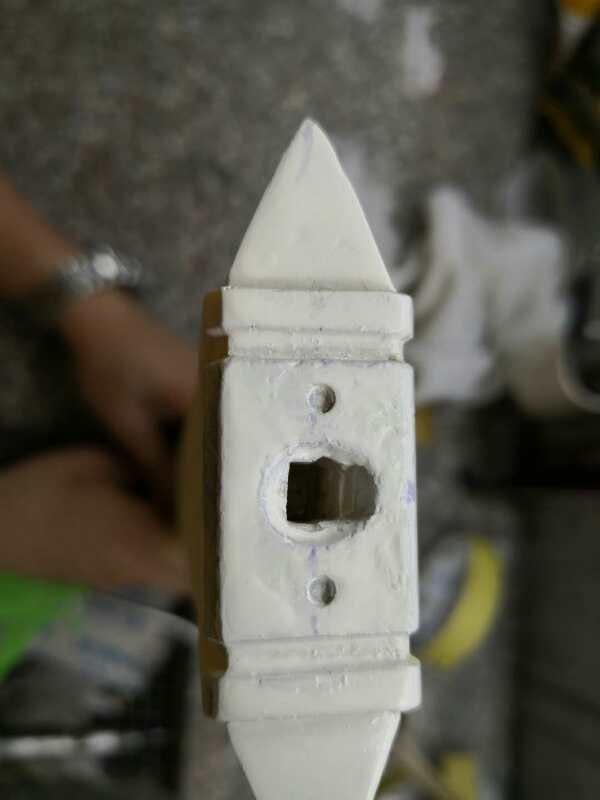 DARK SOULS SD UPDATE: CONFIRMED – Dragon Slayer Ornstein SD is next after Solaire of Astora SD! Estimated to go up for pre-order by the end of this year.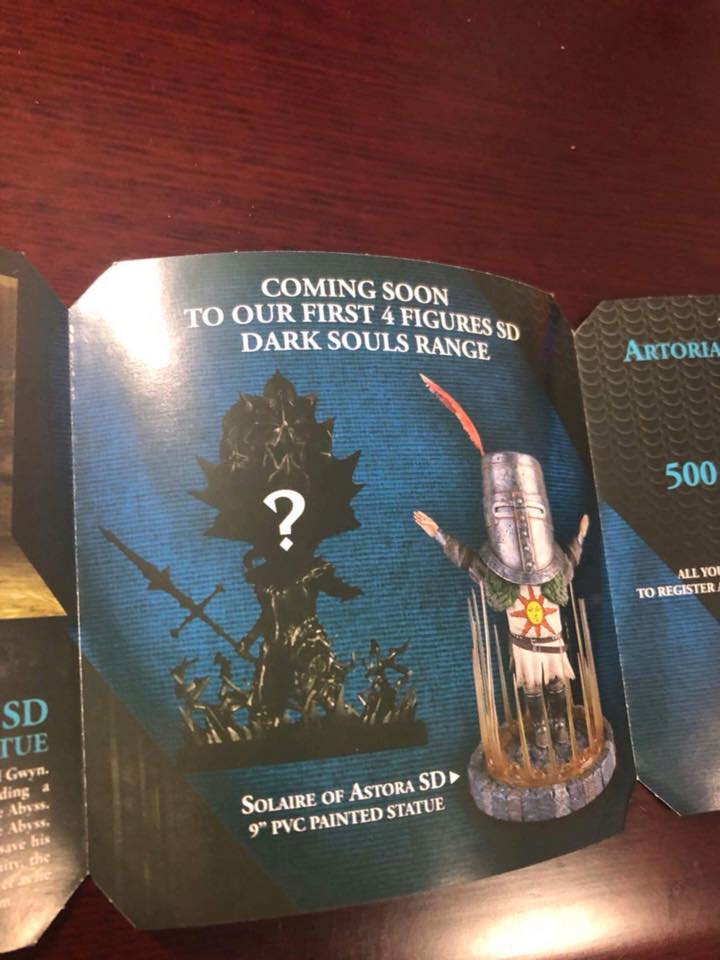 SPYRO THE DRAGON UPDATE: Estimated to be shipped in about a month and a half's time
YAKUZA UPDATE: Possible Combo Pack but nothing much to report
Nothing too specific, but there will be more PVC figures coming in the future.
KAMINA UPDATE: Alex will follow this up with Kanako because it's with her. It's hard to say if this will go up for pre-order this year.
SKULL KNIGHT UPDATE: Waiting for approval to go to the physical stage; can only hope for pre-orders to happen this year
Nothing more to report on the Dark Souls license as a whole for now
SOLID SNAKE UPDATE: Still on track for Q3 2018 release
Future plans for Metal Gear Solid will be decided much later on with the help from the Club.
There are plans to create 1/6th scale statues with a creative base for certain resin line.
PHOENIX WRIGHT UPDATE: There is activity happening on this.
Alex's behind-the-scenes production line documentary for Sonic 25th Anniversary and Artorias the Abysswalker SD coming soon
PYSCHO MANTIS UPDATE: Coming along very nicely; will probably be the only Metal Gear Solid pre-order this year
MAJORA'S MASK UPDATE: Batch 1 is scheduled to ship end of May 2018 and batch 2 will follow a month after. Your batch number will depend on how soon you placed your pre-order.
Crash Bandicoot™ edition size to be announced soon
VARIA SUIT UPDATE: Deep in production
ARTORIAS THE ABYSSWALKER SD UPDATE: Regular versions have finished production and are now being packed; packing stage for the Exclusive versions to begin in three weeks
Majority of those on the waitlist for Majora's Mask won't know anytime soon if their pre-orders will convert or not.
SHIRANUI UPDATE: Looking to strengthen Ishaku's footpeg
GENOS UPDATE: Unlikely to go up for pre-order this year
SHOVEL KNIGHT UPDATE: Shovel Knight variant is likely to happen first to support the line as a whole before working on Spectre Knight.
Gravelord Nito news will remain quiet until they get closer to the launch.
Still no pose or design for Ed and Ein from Cowboy Bebop
AMY ROSE UPDATE: It sounded like the pose for the Regular version and the Exclusive version are different.
MARIO ON YOSHI UPDATE: No chance to go up for pre-order in Q3 2018; Yoshi to come in a couple of colors
BANJO & KAZOOIE UPDATE: Sneaks in a couple of months' time
Alex will need to collect more Mugen data first once he's out in the marketplace before committing anything more to the line.
COWBOY BEBOP UPDATE: Spike Spiegel hopefully to go up for pre-order this quarter followed by Jet Black 3-4 months afterward
BAYONETTA UPDATE: Nothing concrete but will likely be around the USD 600-700 range; she's really tough
MUGEN UPDATE: Alex will visit the factory next week to see if they can start packing him.
ALPHONSE ELRIC UPDATE: Prototype has been to America and F4F is now working on the comments; pre-orders possibly in less than five months' time; will be shipped in two boxes
Alex is not quite sure what anime fans are into in terms of crossovers, so he's not sure if the Cowboy Bebop and Full Metal Alchemist pre-orders should be near one another.
EDWARD ELRIC UPDATE: Will go through the same approval process as Alphonse Elric
SOLAIRE OF ASTORA SD UPDATE: They

still have to think of a plan to address the statue numbering issue for those on the 12-month payment plan for Artorias the Abysswalker SD, but Alex already has some ideas.

AIKA UPDATE: The

design poll

still needs more support. It breaks Alex's heart since they've already reached the physical stage and has already been painted.
No progress for the F4F cardholders
META RIDLEY UPDATE: Estimated to be ready for pre-orders this year
BERSERK UPDATE: The future of the line will eventually be decided on by the Club after a year or two.
OTHER TOPICS
Alex's last contact with Square Enix was about ten years ago.
Alex wants to create statues that would help get the word out about the company rather than releasing limited numbers of niche characters.
Joker from Alex's Persona 5 character poll now has 1,000 votes!
Alex still wants to see more votes on his Crash Team Racing

poll

.

Nothing more to report on My Hero Academia until after Las Vegas this month, if anything at all
Darksiders licensors have not responded, and Alex is slowly in disillusion given how the other polls are performing.
As much as they would love to do everything they want to do, F4F does not have enough resources to do so and will have to prioritize.
Finding the balance between servicing the fans of licenses they already own and acquiring new licenses is complicated. Alex does not want to overstretch themselves to a point wherein they cannot do any of their licenses justice anymore.
If F4F took on Kingdom Hearts and the Disney licenses, people will have to forget about F4F trying to acquire other licenses like My Hero Academia, Dead Space, etc. because Disney is going to be a gargantuan project.
F4F has a few new team members joining and are currently undergoing training. There's usually a lot of hiring that goes on after Chinese New Year.
Chockles has passed on some of the people's concerns to their IT team regarding F4F's new

CRM system

.
Batteries being used for Artorias the Abysswalker SD are button batteries and not rechargeable ones to manage the costs. Also, they could only just fit button batteries in there to keep the base as thin as it is now.
The pose for Artorias the Abysswalker and Solaire of Astora are what they are because that's what they are known for; for Dragon Slayer Ornstein, there's room for more choices.
Alex has talked to Chocks about the Disney license and they're not convinced that right now they have the resources to do it as of yet. Alex will wait until after the Las Vegas Licensing Expo this month to see if whether or not they'll have space available.
The shipping box for Silver the Hedgehog was unnecessarily too big and they paid the price in shipping costs.
Alex thinks that the Club won't be able to handle once-a-week launches.
Alex is open to the idea of creating statues that are not video game or anime-related, but it has to be something that's really compelling.
Statues for older Legend of Zelda titles are possible if shown enough support.
Rally the fans if you want to see an Orochi statue from Ōkami. Alex can create a poll for this.
Nothing to report on Persona 5
They are still trying to push for a consistent one pre-order every two weeks pace.
They still do not know what the last pre-order of 2018 will be.
Unless Nintendo mentions it themselves, Pikmin will not be part of the conversation during the Las Vegas Licensing Expo.
WHO DAT WHO DAT: Due to the mishap two weeks ago, there were three players this week. The answer was Cyborg. The winners were CHRISTINA MARIE (lost), ALEX PITULA (lost), and CHRISTIAN HERNANDEZ (lost).
---
To view everyone's questions from the Q&A portion of this episode, please click HERE.
If you want to have your questions answered by our very own Chocks and Alex, simply search "Chocks and A" in the F4F Official Collectors Club Facebook group and leave your questions in the comments section of the most recent thread prior the upcoming live stream. This thread is posted every Thursday of the week.
If you wish to watch the entire video:
---
Last Update
2018-05-15 04:27:52