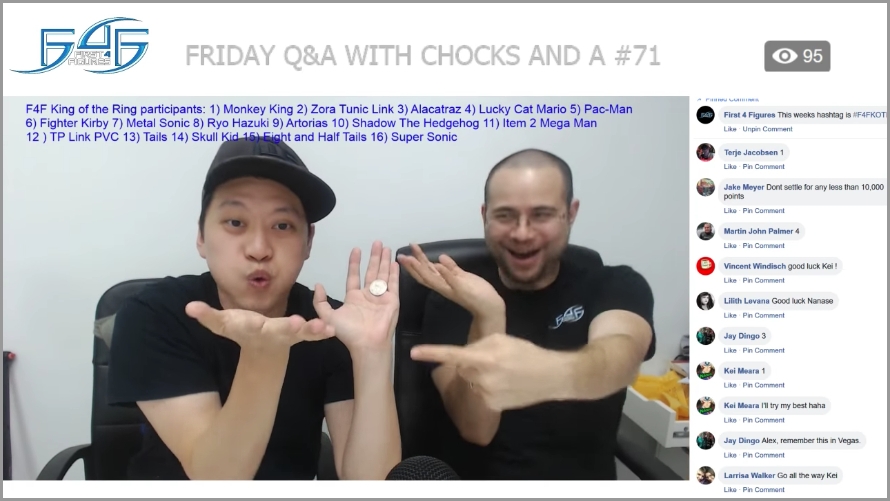 This is a breakdown of the important (and not so important) topics of last Friday's (May 18, 2018) Friday Q&A with Chocks and A #71.
---
REMINDERS
True Form Midna is still open for pre-orders until 12 June 2018.
Shiranui is still open for pre-orders until 29 May 2018.
Because the two Exclusive variants combined didn't reach 1,000 pieces in sales during the initial 2-week pre-order period, Guts: The Black Swordsman pre-orders will remain open until it hits its target or until before production starts. (UPDATE: 620 pre-orders as of 18 May 2018)
WEEK IN REVIEW
Alex is surprised that the Happy Mask Salesman rallies aren't getting much traction during this 2-week undiluted Legend of Zelda rallying period.
The

Club

has gained over 2,000 new members ever since the launch of True Form Midna! Welcome everyone, and thank you so much for your support!
Naughty Mini Chocks, naughty.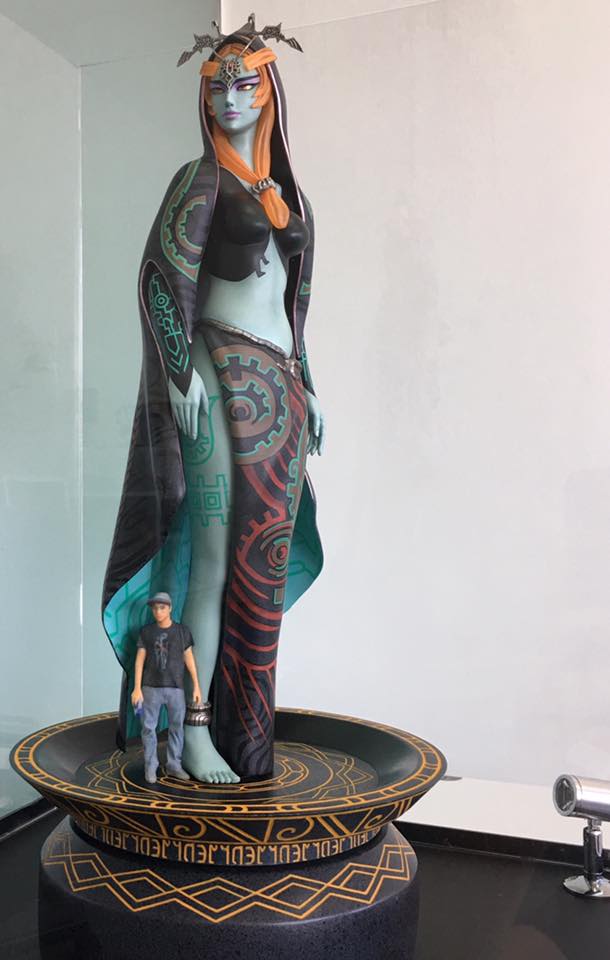 On the topic of what a Definitive Edition is (Part 1): Definitive Edition does not automatically equal display cases and won't necessarily be an option for all their future releases. First 4 Figures believes and embraces the idea that they are usually people's first resin statue. That being said, they purposely try their best to be more budget friendly and provide as much value for money as possible, but with that comes creative restrictions.
On the topic of what a Definitive Edition is (Part 2): The Definitive Edition is an enhanced version of F4F statues and is the company's avenue to showcases their artistic freedom so that those that want it and could afford it can buy it. These aren't essential, but they're nice to have. A perfect example could have been 3-D resin crates instead of 2-D acrylic ones for Crash (Resin).
On the topic of what a Definitive Edition is (Part 3): Also, the Definitive Edition may entice F4F to tackle more niche lines as the project becomes more viable from a business perspective when crunching the numbers.
After overestimating the cancellation rate for quite a few times now, they've decided to be more conservative with their cancellation rate predictions. If it so happens that they end up sitting on a ton of stock by doing so, they now at least have the means to better market these items by advertising their blog posts. (

EXAMPLE

)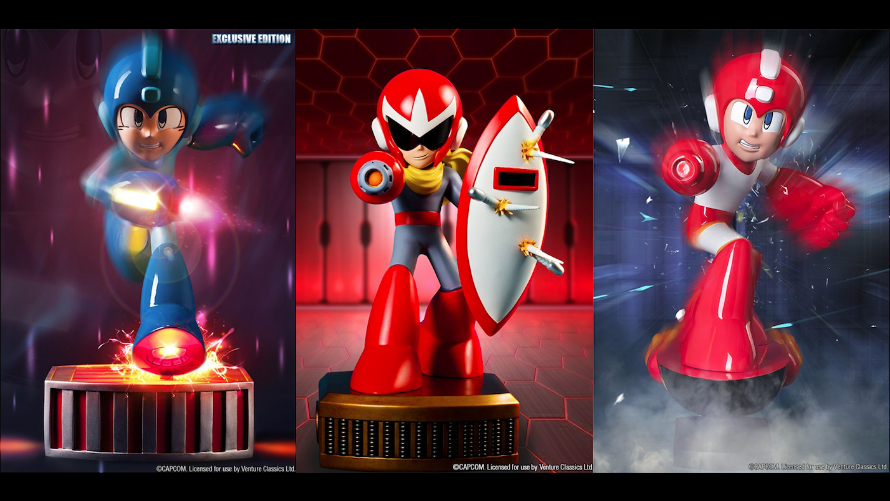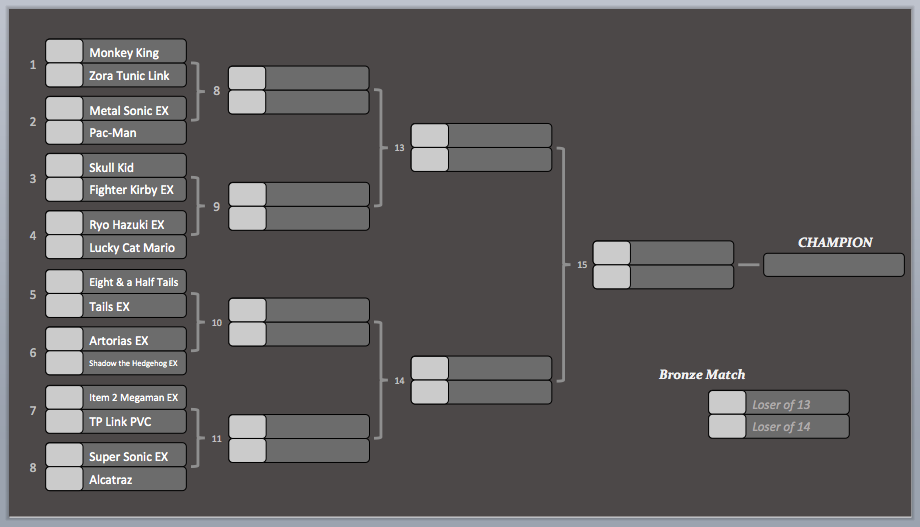 FIRST 4 FIGURES' TEMPTATION THURSDAYS (TT) POLL
Last week's Shulk from the Xenoblade Chronicles series TT Poll #101 Results: 377 YES votes / 205 NO votes
This week's Villagers from the Animal Crossing series TT Poll #102 Results: 188 YES votes / 145 NO votes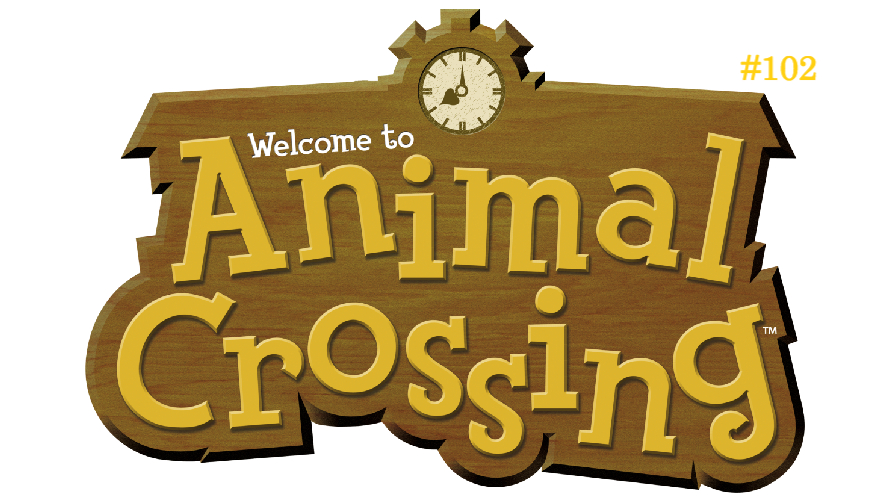 Next TT polls will be (in this order): EARTHBOUND ➔ VAGRANT STORY
With over 500 viewers and their biggest audience to date for last week's #F4FTFM, they have chosen eleven winners. The winners are STEPHANIE HAGGIS SCHULTZ, ERIK UTERMOHLEN, CODY WEAVER, NATHAN HARTY, SCHATZI AURIK, MARCOS NAVARRO, ANDREW GERSTMAN, GABRIEL GUTIERREZ, SARAH DALLAS, NICK SMITH, and MICHAEL WHITE.
This week's hashtag is #F4FKOTR for a chance to win 500 reward points.
Potential Streets of Rage TT poll once the

Official Collectors Club

hits 99,999 members
Wolf's Rain TT poll possible in the future; Alex likes wolves.
Possible Star Fox TT poll in the future
VARIOUS CHARACTER & PRODUCT LINE UPDATES
Potentially more products from the Legend of Zelda: Ocarina of Time, either made of PVC in the same scale as their previous items or bigger ones but in resin, but nothing concrete as of the moment
Alex is more motivated to complete the Legend of Zelda: Twilight Princess lineup after seeing this image posted by a member of the Club (c/o Darkon Shinra).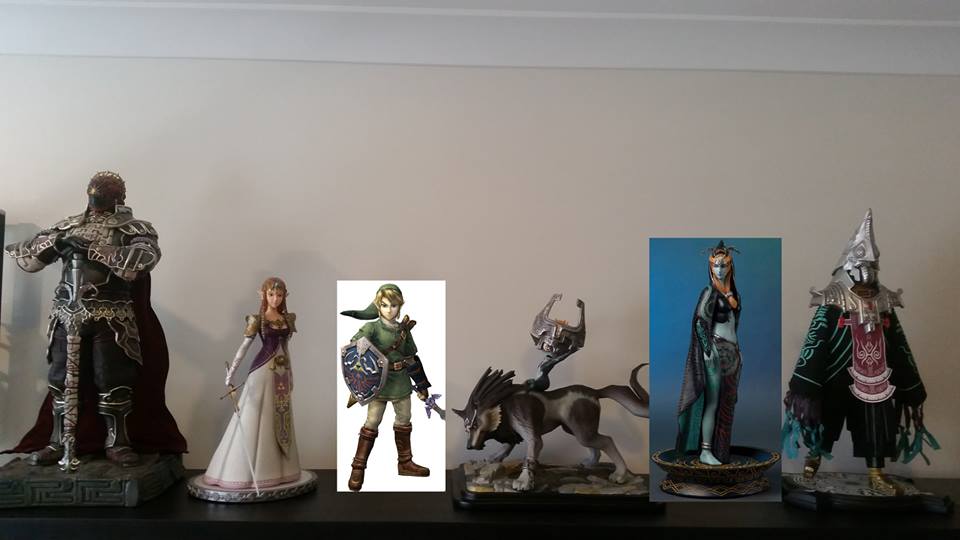 Shoutout to the Legend of Zelda fans for being so responsive to Alex's Breath of the Wild

character/props poll

. Alex is surprised that Link isn't a top priority on the list.
VARIA SUIT UPDATE: Booster LED color changed from green to orange to be more accurate; a lot of the castings have already been done; hopefully shipped by August or September 2018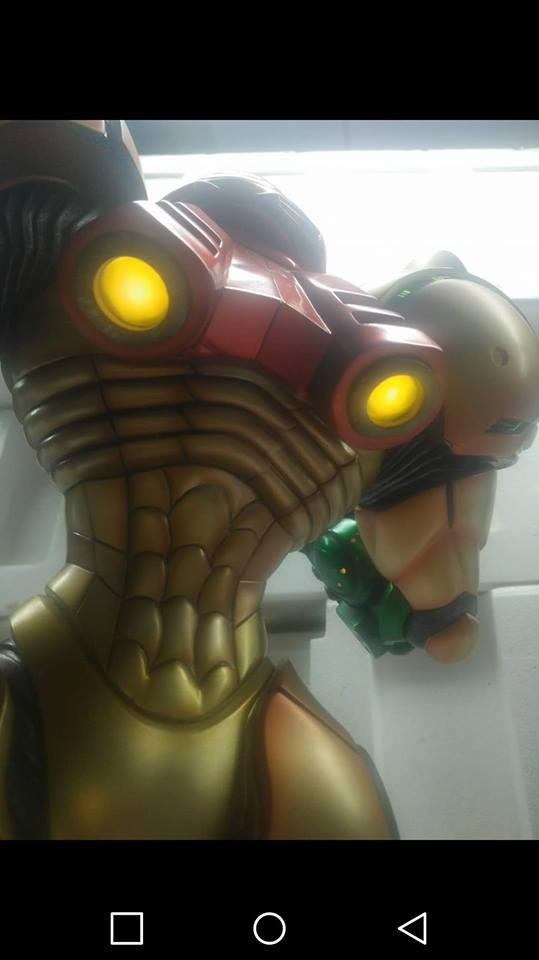 METAL GEAR SOLID UPDATE: After his obvious Tee Hee post, Alex confirmed that F4F is currently working on a GRAY FOX statue!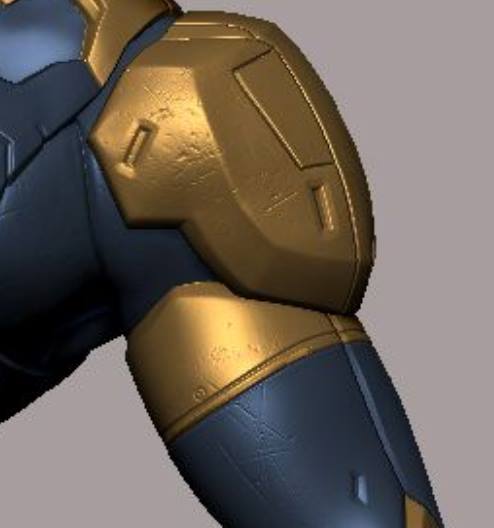 Other Tee Hee posts by Alex this week:
FIGHTER KIRBY UPDATE: They are addressing the leaning issue for the replacements with some sort of bracket system, but they still need to test it out.
No progress with Modern Metal Sonic; can potentially affect the future of the Modern Sonic the Hedgehog line if it does or doesn't perform well
SONIC AND TAILS DIORAMA UPDATE: Received feedback and still working on it
GUTS THE BLACK SWORDSMAN UPDATE: They are looking into improving the hair.
SOLAIRE OF ASTORA SD UPDATE: Pre-orders soon; no information on a Praise the Sun variant
RIDER LINK UPDATE: Estimated to go live for pre-orders early next year
MAJORA'S MASK UPDATE: Batch 2 shipment estimated to arrive in people's homes end of June 2018
Unsure how many Legend of Zelda pre-orders this year
KAMINA UPDATE: Alex believes Kanako, his wife, has already submitted it to the licensor.
ALPHONSE UPDATE: Still making the changes
JIN (SAMURAI CHAMPLOO) UPDATE: Waiting until Mugen is released into the market before deciding; would need a Definitive Edition for this to happen
UV bulbs in the True Form Midna (Definitive Edition) display case are replaceable and won't cause the paint to fade; will make sure that the type of bulb used is a standard one so that it can easily be purchased; statue and display case to be shipped out at the same time
META RIDLEY UPDATE: Going to be huge and expensive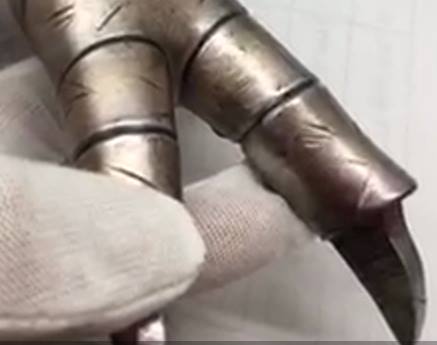 AMATERASU LIFE-SIZE BUST UPDATE: Currently no difficulties in production
DRACULA UPDATE: Face still needs to be finalized
KATAMARI DAMACY UPDATE: The line has reached its end since the sales for Prince and Dipp were underwhelming.
YAKUZA UPDATE: Will need a Definitive Edition for this to happen
SONIC THE HEDGEHOG BOOM8 SERIES UPDATE: Series 2 available for pre-order soon on First 4 Figures' website; more characters also in development along with other potential surprises
Possible that F4F will begin selling their display cases in the distant future once they're more experienced since they do make these themselves. It would likely come in different sizes and listing which F4F statues could fit accordingly.
F4F plush won't debut anytime soon because they still have some things to sort out.
WARP STAR KIRBY UPDATE: Almost time for painting; will be in scale with the rest of the Kirby line
No Definitive Edition for Banjo & Kazooie
There will be a ton of anime pre-orders this year.
Still no confirmed date as to when the next pre-order will be
CONKER UPDATE: Pretty much done; possible to go up for pre-order this year
Nothing to report on Soulcalibur
AIKA UPDATE: Revised design poll to be posted when Alex comes back from Las Vegas; still needs more spotlight to hopefully guarantee its success
COWBOY BEBOP UPDATE: Spike Spiegel to go up for pre-order first before Jet Black; bases will be uniform across the entire line with a few added details specific to the character
Alex and Chockles have been discussing 1/6th scale statues a lot this week.
OTHER TOPICS
F4F does not re-release their older statues, which is the general nature of the collecting hobby.
F4F does not have 18 months as a Flexipayment plan option because if a majority of people decide to avail of this for consecutive releases, and the products were to be released out in the market after 8-10 months, then that would mean that they would have to sit on stock for a long period of time.
Potential blog posts in the future involving interviews with the F4F sculptors
Possible that the 50k Reveal can either be something from the Vault or a statue from an existing license that's never been revealed before
F4F needed Nintendo's permission to add the display case for True Form Midna.
The details regarding purchasing F4F merchandise during Gamescom 2018 still need to be finalized.
Since there aren't any guarantees that F4F will have something to show during the

Official Collectors Club

member milestones, they've decided to reverse the format. They will first wait until they are prepared to show something and only then will they determine when they want to do the reveal.
No plans to look into Bloodborne
According to Alex, Legend of Zelda polls only mean something if there are multiple options available in the poll so that they know how one preference compares to another.
Alex will be going to the Las Vegas Licensing Expo with his partner, John.
Will look into adding a website feature which will allow you to pay a payment plan schedule in advanced, although this is also possible now by contacting

Customer Service

They have looked into doing character bust statues.
Nothing to report on the 20th anniversary of the Legend of Zelda: Ocarina of Time
F4F cannot ship batteries, no matter what shape or size, to Australia due to Customs reasons.
Nothing to report on Yu-Gi-Oh!, but their meeting with the licensor in the past was interesting.
If Alex were to create an Imp Midna statue by herself, she would be in a 1:1 scale.
Meta Ridley was initially Vaulted but is now out of there.
If a person purchased a Combo Edition of sorts and decided to sell one of the pieces to someone else, the person who originally bought the Combo Edition has the rights to the statue number assuming this person did authenticate his Combo Edition, of course.
Alex doesn't know how he feels about a Wolf Link and Midna PVC and a Zant PVC.
More information on Spyro PVC after the Las Vegas Licensing Expo since F4F does have a meeting with Activision
F4F has plans for their numbering system.
Alex doesn't recall speculating a Castlevania SD line.
You will receive a tracking number for your shipments in your e-mail.
The idea of opening pre-orders based on 3-D renders alone so that people have the option to choose the scale that fits their situation needs more thought.
Alex does not have any resin statues in his home because his place in Hong Kong is small and has three kids and a doggie; a lot of Chocks' collection is still in the box due to a lack of space as well, but he does switch them out every so often to keep them fresh.
If Alex could go back in time, he would create a Definitive Edition for Saitama fighting something.
Alex and Chockles have talked about making action figures, but that conversation didn't get far.
The anime pre-order system won't necessarily be applied to other lines.
F4F tried to acquire the Evangelion license many years ago but didn't get anywhere.
WHO DAT WHO DAT: There were four players this week since they didn't play last week to make way for the True Form Midna launch. The answer was Blade. The winners were JOSH MIZRAHI (1,000 reward points), JOSHUA HARMAN (500 reward points), CHRIS HILDEBRAND JR. (500 reward points), and KEI MEARA (lost).
---
To view everyone's questions from the Q&A portion of this episode, please click HERE.
If you want to have your questions answered by our very own Chocks and Alex, simply search "Chocks and A" in the F4F Official Collectors Club Facebook group and leave your questions in the comments section of the most recent thread prior the upcoming live stream. This thread is posted every Thursday of the week.
If you wish to watch the entire video:
---
Last Update
2018-06-10 22:56:34