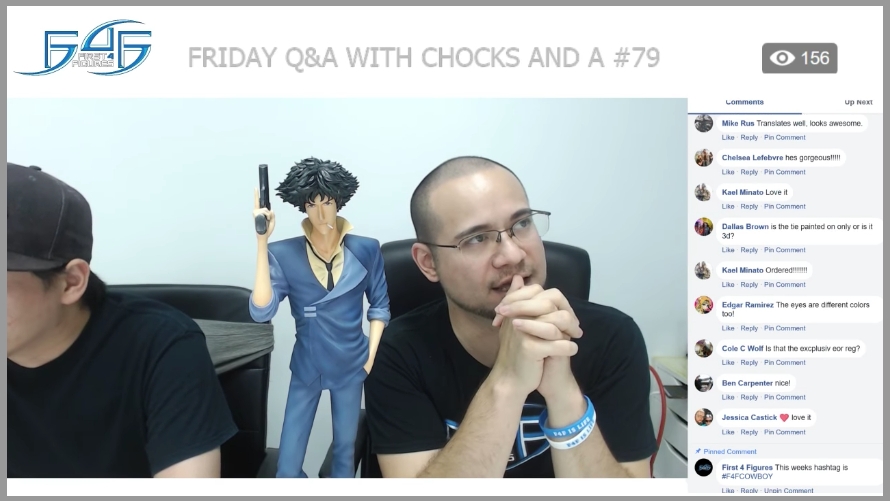 This is a breakdown of the important (and not so important) topics of last Friday's (July 20, 2018) Friday Q&A with Chocks and A #79.
---
REMINDERS
SPIKE SPIEGEL pre-orders will open right after this stream!
CRYSTAL DRAGON is still open for pre-orders until 24 July 2018.
BANJO-KAZOOIE is still open for pre-orders until 7 August 2018.
Because the two Exclusive variants combined didn't reach 1,000 pieces in sales during the initial 2-week pre-order period, Guts: The Black Swordsman pre-orders will remain open until it hits its target or until before production starts. (UPDATE: 630 pre-orders as of 22 June 2018)
WEEK IN REVIEW
On the topic of Gamescom 2018 (Part 1): If F4F can crack the code to the financial viability of attending conventions during Gamescom 2018, F4F will be participating in more of them in the future. If Gamescom 2018 didn't do well, this would likely be their last convention.
On the topic of Gamescom 2018 (Part 2): To help F4F in the success of Gamescom 2018, the Club was supportive of the company's idea to re-open pre-orders for items that have already gone into waitlist. Alex and Chockles were very grateful to the Club to be allowed to do this. This method will help us gauge the financial viability of conventions. Alex is still unsure if those on the waitlist will be converted.
On the topic of Gamescom 2018 (Part 3): To go about doing this, F4F will sell a pre-order pack worth 50 euros (58 USD), which will contain the following:
One (1) discount code worth 70 USD (that's already free additional 12 USD for the buyers)
One (1) one-time password to gain access to the Gamescom-exclusive pre-ordering process on First 4 Figures' website (as long as buyers don't clear their browser cookies, they can still revisit this process at a later time)
Instructions on how to go about the Gamescom-exclusive pre-ordering process
One (1) F4F wristband
Another item that's still yet to be confirmed
On the topic of Gamescom 2018 (Part 4): By doing so, this eliminates problems such as having every customer write down their personal information (which could already cause several problems of its own), how to go about taking credit card or PayPal payments, etc.
TEMPTATION THURSDAYS (TT) POLL
Last week's Hollow Knight from the Hollow Knight series TT Poll #110 Results: 203 YES votes / 76 NO votes
This week's Source Hunters from the Divinity: Original Sin series TT Poll #111 Results: 24 YES votes / 77 NO votes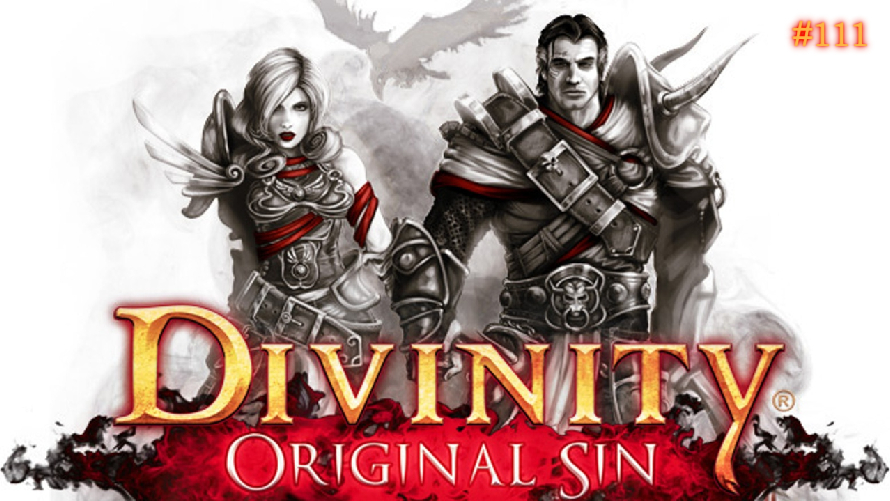 Next TT polls will be (in this order): CODE GEASS
The three winners of last week's #F4FSPIKE are JEAN-PHILIPPE VANIER, JESSE HERRERA, and OLLIVANDER AUGUSTUS AMBERCROMBIE.
Seven Deadly Sins now on the list of potential TT polls
TT polls are decided by Chockles or if Alex sees something that piques his interest.
FLCL now on the list of potential TT polls
CONCLUDED – Match #7: Skull Kid with 761 votes (WINNER) vs. Fighter Kirby with 199 votes
ONGOING –

Match #8

: Item 2 Megaman vs. Twilight Princess Link PVC
NEXT WEEK – All four matches of the Second Round
PRODUCTION VIDEO EXCLUSIVES
(NOTE: You need to be a member of the Official Collectors Club to view these videos.)
VARIOUS CHARACTER & PRODUCT LINE UPDATES
SONIC 25TH ANNIVERSARY UPDATE: Europe region to receive their statues soon; first batch of statues for the US region just shipped this week
Three new PVC statues to debut during Gamescom 2018, if everything goes according to plan
ARTORIAS THE ABYSSWALKER SD UPDATE: In the final stages; will soon be ready for shipment
CRYSTAL DRAGON UPDATE: Tail tip reworked for better accuracy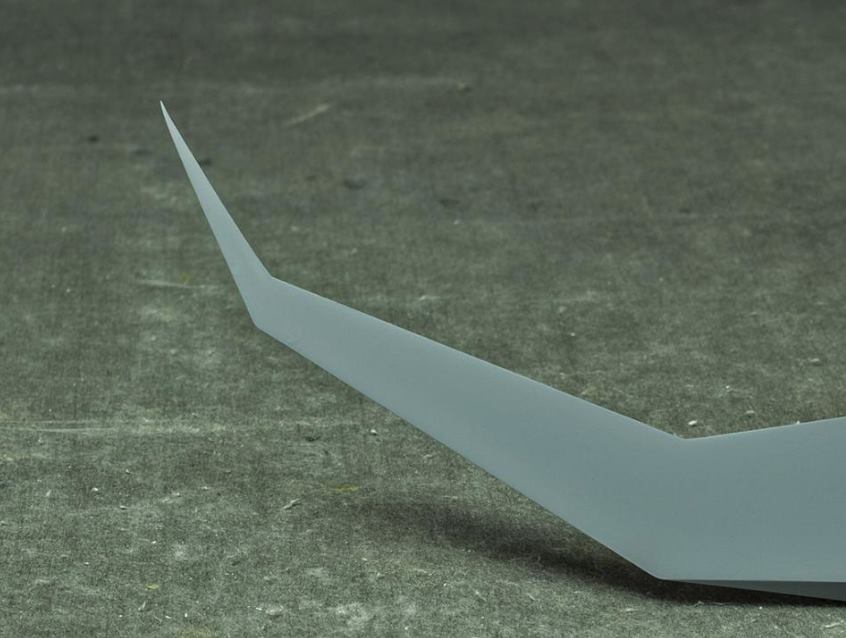 Alex's tee-hees of the week:
KIRBY UPDATE: Warp Star Kirby next in the line; Alex hopes that this piece is the equivalent of Sonic 25th Anniversary for the Kirby line; should go up for pre-order this year
F4F to focus on plush next year
GENOS UPDATE: Hasn't been put up for pre-order yet to gather more anime fans into the Club since Saitama sales weren't high
MODERN SONIC UPDATE: Modern Amy Rose is next in the line.
Lots of variations for the Shovel Knight line if the Club wants it
MIMIC UPDATE: Pre-order date still estimated around Q3 2018 or possibly early Q4
GUTS THE BLACK SWORDSMAN UPDATE: More changes requested by the Club than expected; will take some time to finish
YAKUZA UPDATE: Working on the head
PHOENIX WRIGHT UPDATE: Recently submitted for approval after making some changes; licensor wanted a darker shade of blue
Still no news on the Mini Crystal Dragon and the Jiggies and Notes pack but leaning towards doing it
ALPHONSE ELRIC UPDATE: Unsure how many boxes he'll ship in; estimated to go up for pre-order in two months
EDWARD ELRIC UPDATE: Finished in 3D so moving to the next stage; should go up for pre-order 4-5 months after Alphonse
VARIA SUIT UPDATE: No news on a release date until after Alex visits the factory for inspection
More women characters are coming.
SILVER THE HEDGEHOG UPDATE: Won't be a while since it's in the same factory as Sonic 25th Anniversary, which Alex has mentioned that their production rate is slow
Alex already has ideas for Banjo-Tooie.
There a few PVC statues planned for 2018.
SPARX THE DRAGONFLY UPDATE: Alex is unsure about this.
SHOVEL KNIGHT UPDATE: Currently working on the Black Armor variant and will go live pre-order the same time as the Player 2 Green Variant
F4F CARDHOLDERS UPDATE: Working on it
MARIO ON YOSHI UPDATE: Will have more than one color variant; in the physical stage and is currently being painted
BOWSER UPDATE: If everything goes smoothly, should be released by the end of the year; white castings in the near future
Side-by-side picture of Crash (Resin) and Aku Aku soon
SOLAIRE OF ASTORA UPDATE: Updates on the triangle on the base soon
The pace of Legend of Zelda releases is the licensor's discretion. Nintendo is a busy company.
SHEIKAH SLATE UPDATE: Making some changes
RIDER LINK UPDATE: Currently in the painting stage; should be about the same size as Link on Epona and Link on Loftwing
CHIBITERASU UPDATE: Won't go up for pre-order this year
FAYE VALENTINE UPDATE: Statue is made out of polystone material.
DRACULA UPDATE: Recently submitted to the licensor for approval
DEATH UPDATE: Recently submitted to the licensor for approval
SOULCALIBUR UPDATE: Ivy is next in the line.
MORRIGAN AENSLAND UPDATE: Recently saw updated concepts; Alex glad with how it turned out
Spyro art box to be shown during the Dreaded Drop Test (DDT)
SPYRO UPDATE: No guarantees that there won't be any more delays, but Alex guarantees that they'll try their best to make the statue look perfect
The Legend of Zelda PVC statues are from Breath of the Wild.
GRAY FOX UPDATE: Will be after Psycho Mantis
DRAGON SLAYER ORNSTEIN UPDATE: The factory working on this was given deadlines for projects they're currently working on (i.e. Varia Suit and Bowser). If these aren't met, F4F will transfer the Dragon Slayer Ornstein project to a different factory.
SONIC AND TAILS DIORAMA UPDATE: Currently figuring out the size and will then go into print after that
THE GREAT GREY WOLF SIF UPDATE: Difficult to predict

waitlist

conversions at this stage
SOLAIRE OF ASTORA UPDATE: There's still a possibility for your

waitlist

to convert if you jump onto the waitlist now.
BERSERK UPDATE: More news later on when they get further down the line
SPIKE SPIEGEL LAUNCH
This week's hashtag is #F4FCOWBOY for a chance to win 500 reward points.
The scale is 1/4th, which is rare for an anime statue. Typically, anime merchandise is on the smaller side.
Hair has green tints on it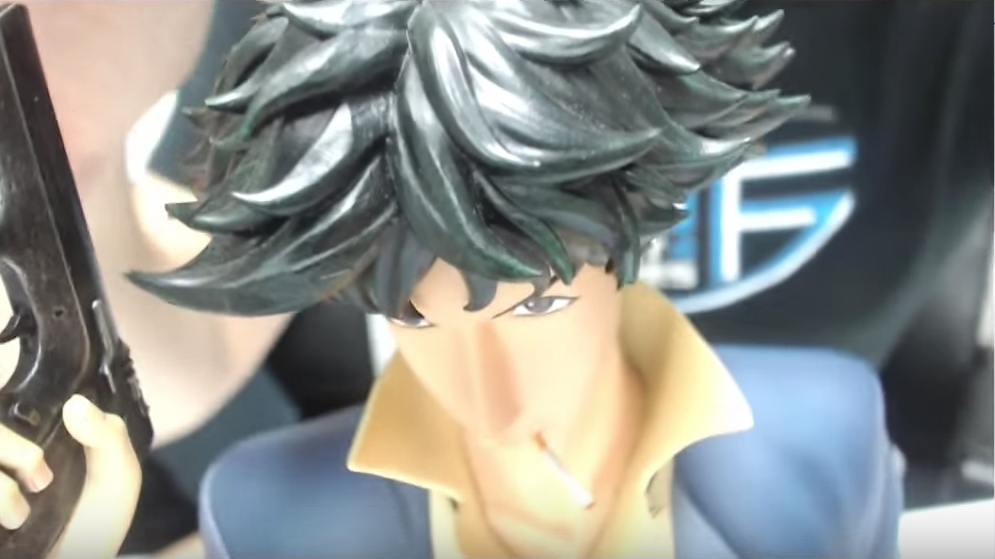 To capture the "coolness" of the character, F4F paid close attention to the different shapes and angles of Spike's entire body and how certain pieces of clothing wrinkled up given his body movement.
The base has the Cowboy Bebop logo on it and uses the color that represents the character based on the series (shoutout to the Official Collectors Club for this idea). Around it are also headshots of Spike as seen in the anime.
The base is what it is because it gives emphasis to the character.
His right eye is lighter than the left eye, which is true to the anime.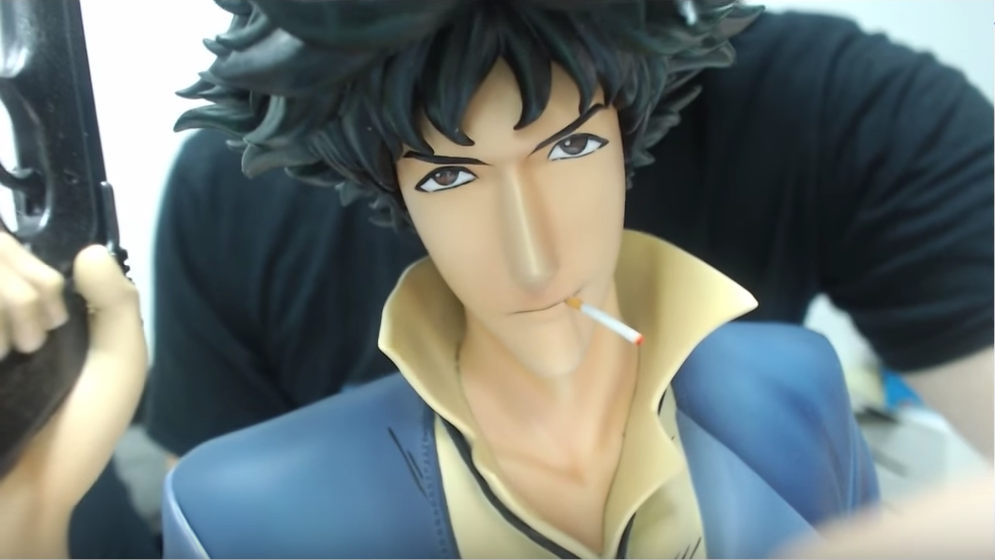 Each clump of hair has its specific purpose to give the entire hairpiece the effect that it has now.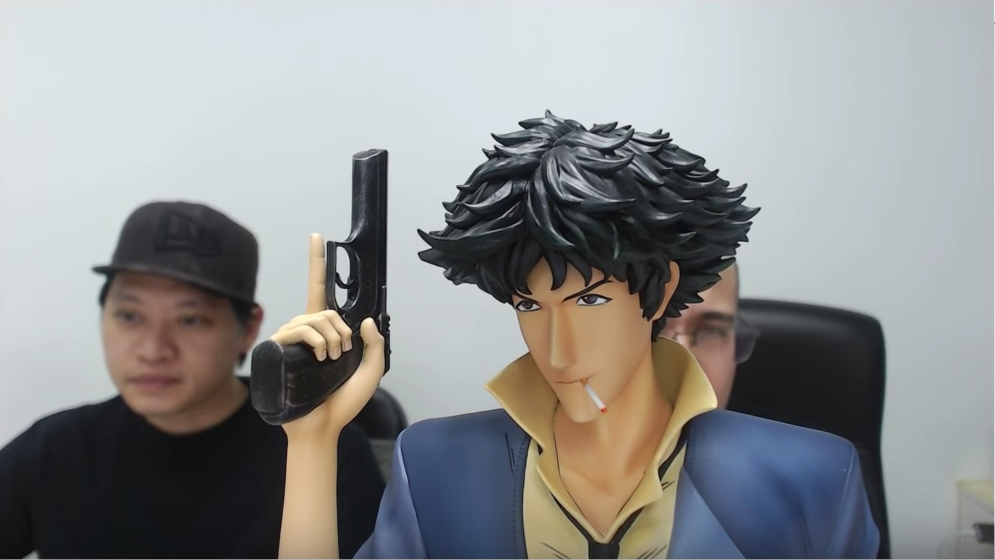 You can't see stitch marks on the suit in the anime, but they added that in just to give the statue a little more detail.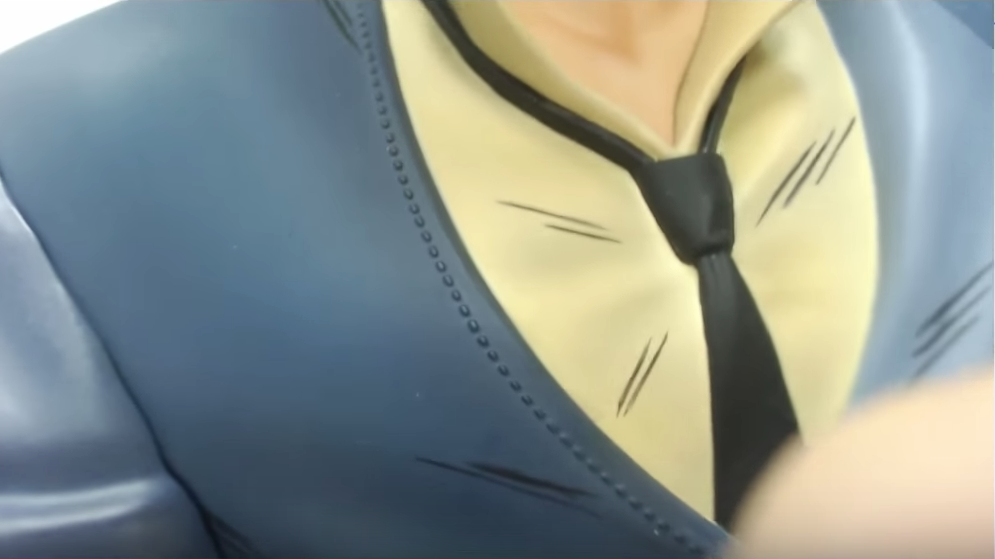 The lines are there to give it that "anime flavor".
Boots will be tweaked to be a bit darker.
The necktie is sculpted, not painted.
The Exclusive version comes with a second arm!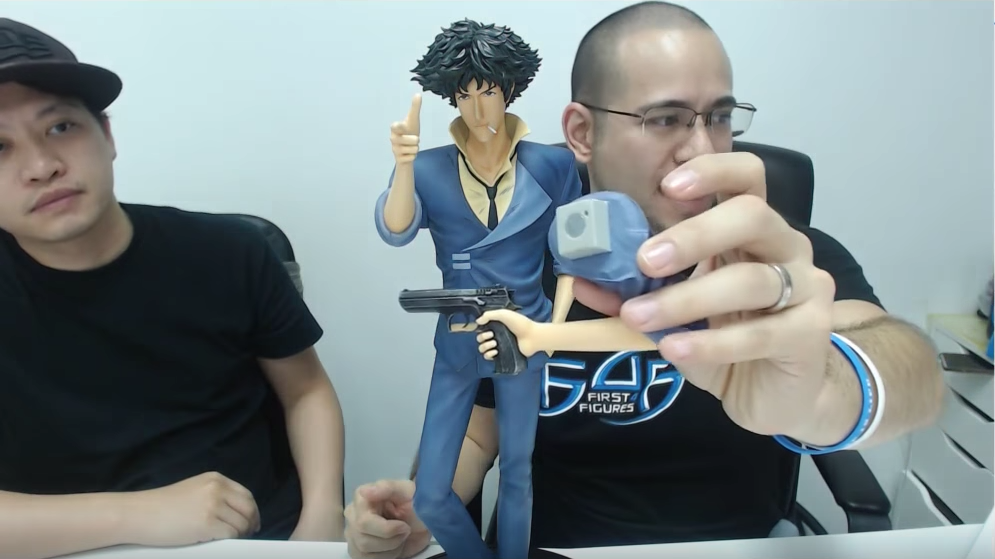 The eyes follow where the finger is pointing.
The entire statue and the base is made out of resin.
Like the what they did for Guts: The Black Swordsman, pre-orders will remain open if they do not hit at least 1,000 pieces in sales.
They really want this line to do well because it breaks Alex's heart to see #finishtheline.
Both the Regular and the Exclusive version cost 349.99 USD + shipping. F4F priced it as low as they did to give anime fans the chance for this anime line to succeed. However, since this price point isn't going to be sustainable for the business, they are only pricing it as such for Spike Spiegel. Assuming he is a success, the rest of the Cowboy Bebop crew will be upward 400 USD range.
If F4F were to create statues of the series' crafts/vehicles, these would be part of an all-new line.
If the Cowboy Bebop line is successful, rally the fans for what you would like to see next. Variations are a possibility as well.
Hasn't thought about what a Definitive Edition could look like
The entire Bebop crew are Alex and Chockles' favorites.
Spike Spiegel came first before Jet Black because the head of the latter is being reworked after feedback from the Club.
Jet Black will go up for pre-order 4-5 months after this release.
The line will be finished as long as the support is there.
Didn't get the rights to use the sounds from the franchise
For more information on Spike Spiegel and how to place your pre-orders, kindly click

HERE

.
OTHER TOPICS
Companion pieces are something F4F is looking to do in the future.
Nothing to report on the My Hero Academia license
Majority of members of the Club, Alex and Chockles included, are not a fan of having to wait for admins to approve people's post in Facebook groups.
Worms line discontinued due to lack of support
No plans for a Meta Knight 2.0
Alex will look into extending Flexipayment plans to 14 months.
Crash (Resin) probably has the quickest resin turnaround from pre-order to release; Light Suit and Varia Suit are probably the longest ones.
No plans for Batman figures
There's a waitlist to be able to participate in San Diego Comic Con.
Hard to keep up with the pre-order every two weeks plan due to different factors that are beyond their control
No plans for Midna on Wolf Link PVC; Alex doesn't need a poll to know that this will do well if released
Alex is interested in the Sonic Mania Adventures style but the

poll

isn't doing too well.
The Definitive Edition now gives Alex the flexibility to be more creative with his designs.
Rally the fans if you want to see Banjo-Kazooie PVC.
Cartoon films isn't something that F4F does.
Nier: Automata was a no-go.
Alex won't be burning bridges with the slow factory, but he's unimpressed with them right now.
The Artorias the Abysswalker SD statues to be sold during Gamescom 2018 will be something called the Collectors Edition. It's basically the Exclusive Edition, but it won't be numbered statues and it won't include the premium packaging.
If Alex could make a life-sized statue from The Legend of Zelda (excluding prop lines), the first one would be Twilight Princess Link.
Masks from The Legend of Zelda does not have its own line because it might not have many releases.
No new Legend of Zelda PVC release during Gamescom 2018
Nothing planned right now for more Crash Bandicoot PVC
They will give out flyers containing reward points during Gamescom 2018.
Mini metal lines is a possibility in the future.
Nothing to report on the Persona 5 license
The build-your-own Pikmin diorama idea is a serious one, but the support isn't high enough just yet considering it's a Nintendo IP.
Alex is happy every time they're able to acquire a new license, but he knows that it will also require hard work to start the process. After a few pieces have been released, that's when he starts to reap the joys of their efforts.
No plans for a life-size Alex and Chockles pillowcase
Attempted Studio Ghibli about three years ago but was denied
WHO DAT WHO DAT: This week's Who Dat Who Dat was postponed to next week to make way for the Spike Spiegel launch. They will choose four contestants next week.
---
To view everyone's questions from the Q&A portion of this episode, please click HERE.
If you want to have your questions answered by our very own Chocks and Alex, simply search "Chocks and A" in the F4F Official Collectors Club Facebook group and leave your questions in the comments section of the most recent thread prior the upcoming live stream. This thread is posted every Thursday of the week.
If you wish to watch the entire video:
---
Last Update
2018-08-01 06:14:38