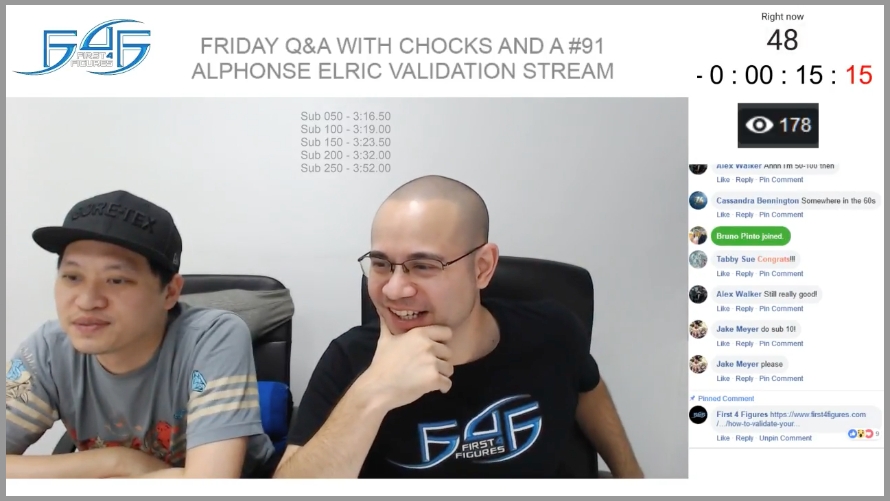 This is a breakdown of the important (and not so important) topics of last Friday's (19 October 2018) Friday Q&A with Chocks and A #91.
---
REMINDERS
There won't be any Friday Q&A live stream on 26 October 2018 because Chocks will be in

MCM London Comic

and Alex will be welcoming his newborn into the world.
SONIC THE HEDGEHOG VS. CHOPPER DIORAMA pre-orders will close right after this stream. You can still jump on the waitlist for a chance at pre-ordering this statue if you already haven't.
SPYRO PVC (EXCLUSIVE) is still open for pre-orders until 2 November 2018, or possibly longer if it doesn't reach at least 3,000 pieces sold.
ALPHONSE ELRIC is still open for pre-orders until 16 November 2018, or possibly longer if the Exclusive and Definitive versions didn't reach a combined total of at least 1,000 pieces sold.
GUTS THE BLACK SWORDSMAN is still open for pre-orders until the Exclusive versions reach a combined total of at least 1,000 pieces sold or until before production begins.
SPIKE SPIEGEL is still open for pre-orders until the Exclusive version reaches at least 1,000 pieces sold or until before production begins.
WARP STAR KIRBY is still open for pre-orders until the Exclusive version reaches at least 1,000 pieces sold or until before production begins.
PSYCHO MANTIS is still open for pre-orders until the Exclusive version and Special variant reach a combined total of at least 1,000 pieces sold or until before production begins.
ALPHONSE ELRIC VALIDATION
Pre-orders will never temporarily close anymore in preparation for the validation process. From now on, it will just be a seamless transition.
Beginning with Alphonse Elric onwards, F4F is officially rebranding their "Day One Edition" to "SIGNATURE EDITION".
It took a while for the IT team's new script to load, but once it did, the Alphonse Elric validation process went smoothly.
Since Alphonse Elric is the first piece in the all-new Fullmetal Alchemist Brotherhood line, all numbers (except for #1 and #2) were up for grabs. The Alphonse Elric validation timestamp estimates are as follows:

Sub 250 – 3 minutes and 52 seconds
Sub 200 – 3 minutes and 32 seconds
Sub 150 – 3 minutes and 23.5 seconds
Sub 100 – 3 minutes and 19 seconds
Sub 50 – 3 minutes and 16.5 seconds

There won't be two of the same statue numbers except for those that pre-ordered the Combo Edition, in which case will be receiving the same statue number for both pieces.
Your numbers can still go lower if those ahead of you cancel their orders.
WEEK IN REVIEW
Getting the prototypes done in a timely manner is currently one of the bigger inefficiencies of F4F. To solve this, Alex bought a 49″ Samsung monitor so that he could have a better view of the company's Gantt chart. They are working towards having more products readily available to go up for pre-order at any given time
DRACULA was supposed to be the next pre-order, but it fell out of the plan.
Alex ran a Fullmetal Alchemist Brotherhood character poll in light of the recent Alphonse Elric product launch. The current top 4 are Edward Elric, Roy Mustang, Riza Hawkeye, and Alex Louis Armstrong. Keep on voting for a chance at having your favorite characters made!
First 4 Figures' Instagram account has been more active thanks to Peggy.
The IT team has been working on

website updates

. Soon, people will be allowed to add payment plans to their pre-orders (if they aren't already on one) or defer due payments for a month. This feature can then be applied to the waitlists later on, although the payment plans won't be as long for storage reasons. No specific dates yet on when these will be available.
F4F posted a

blog

giving you three reasons why they think you should watch Fullmetal Alchemist Brotherhood.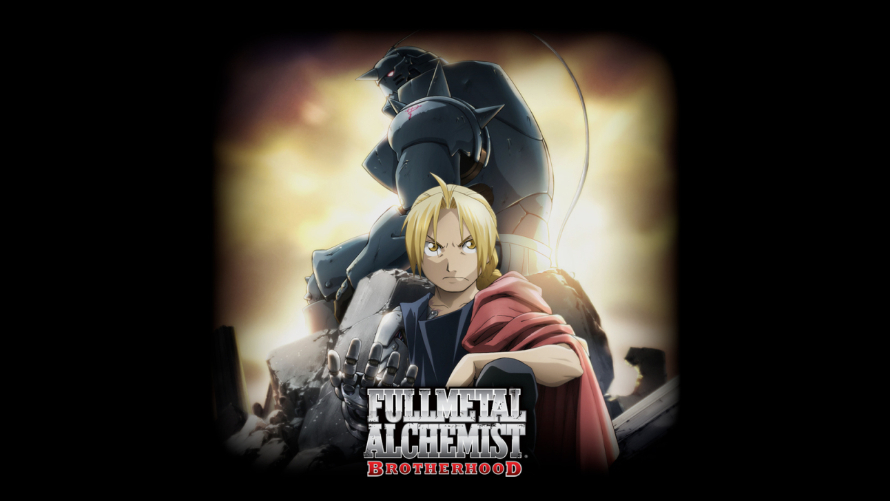 TEMPTATION THURSDAYS (TT) POLL
Last week's Rytlock Brimstone from the Guild Wars series TT Poll #122 Results: 52 YES votes / 128 NO votes
This week's Otus from the Owlboy series TT Poll #123 Results: 16 YES votes / 164 NO votes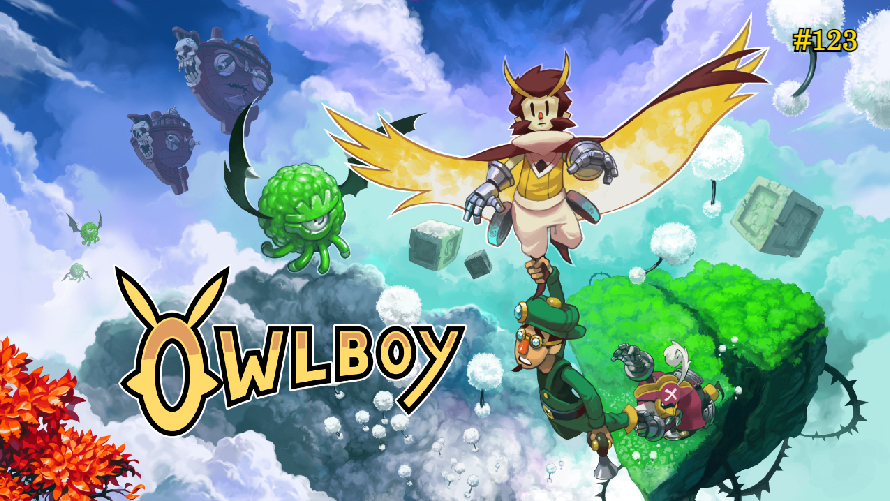 Next TT polls will be (in this order): BLOOD+
The seven winners of last week's #F4FPEGGY are TREVE HODSMAN, DYLAN FREEMAN, LUCINDA CHARLES, MIKE RUS, DAN ESPENSEN, JENNY VON ROSE, and MEERIT FUJITNIRUN.
This week's hashtag is #F4FISFAKE for a chance to win 500 reward points.
Sailor Moon TT poll doing pretty well as far as TT polls go

Assassin's Creed TT poll

isn't moving the needle.
Hollow Knight TT poll doesn't have enough support for any sort of project.
King of the Ring Tournament #2 prediction thread is now up!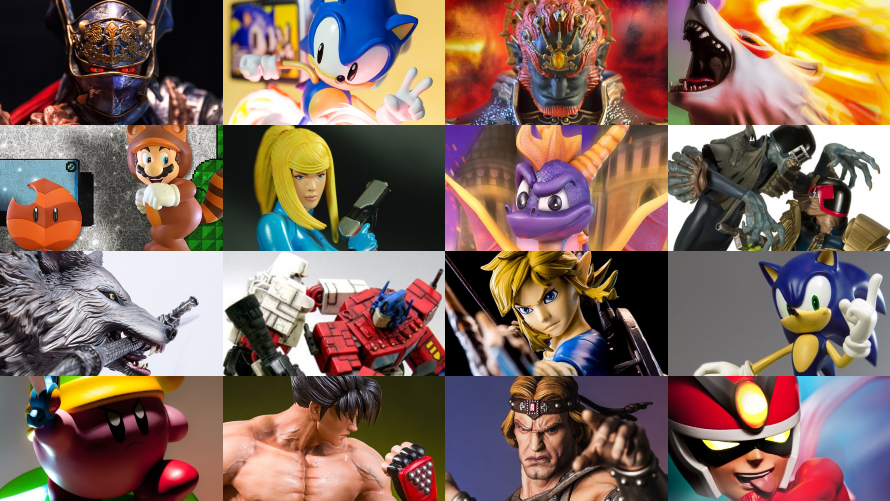 PRODUCTION VIDEO EXCLUSIVES
(NOTE: You need to be a member of the Official Collectors Club to view these videos.)
VARIOUS CHARACTER & PRODUCT LINE UPDATES
F4F x GNF TOYZ PARTNERSHIP UPDATE: Much more coming from this partnership; Alex is very excited
SOLID SNAKE UPDATE: People have been jumping on the

waitlist

after watching Alex's production videos. Also, Alex just visited the factory and gave the approval to start the packaging process.
ALPHONSE ELRIC UPDATE #1: Alex was initially disappointed with the sales, especially considering the price they decided on. Normally, they could predict how a piece would perform after seeing the sales from the first 24 hours of the launch; in this case, it didn't follow the usual sales trend and is thankfully improving over time. They believe that this is due to people having difficulty choosing between the 8 SKUs.
ALPHONSE ELRIC UPDATE #2: With 600 pieces as their minimum target for Alphonse Elric, they are currently at 430 within a span of seven days. Alex is quite pleased with this given how early it's been, and with the new pre-ordering system, they'll hopefully at least get close to their goal over time. Overall, it could be better, however.
ALPHONSE ELRIC UPDATE #3: #TeamSilver was in the lead for the first few days since the launch, but there were those on #TeamSilver that decided to change their pre-order to the Gray variant, and with more Gray variant pre-orders over time, #TeamGray has now taken over.
ALPHONSE ELRIC UPDATE #4: They will look into the color of the apron.
ALPHONSE ELRIC SIGNATURE CARD DESIGNS
GUTS THE BLACK SWORDSMAN UPDATE: On the homestretch of getting this done; significant improvements to the prototype (e.g. daggers now in diecast); will be shown when it's ready
DRAGON SLAYER ORNSTEIN UPDATE: Alex gave his approval for mass production of the white castings; finer details still need some tweaks; production has sped up since pulling this out of the old factory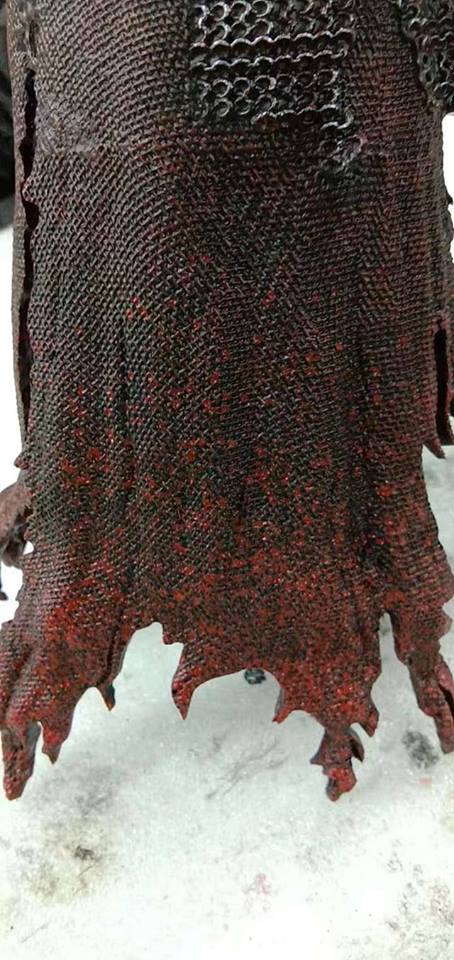 MARIO ON YOSHI UPDATE: Is going to be huge and is going to be something special; came up with something great to give the piece a certain je ne sais quoi; Yoshi still needs more shading; Blue Yoshi variant hinted; not sure if the price will be similar to Bowser; will be the only Yoshi statue for a while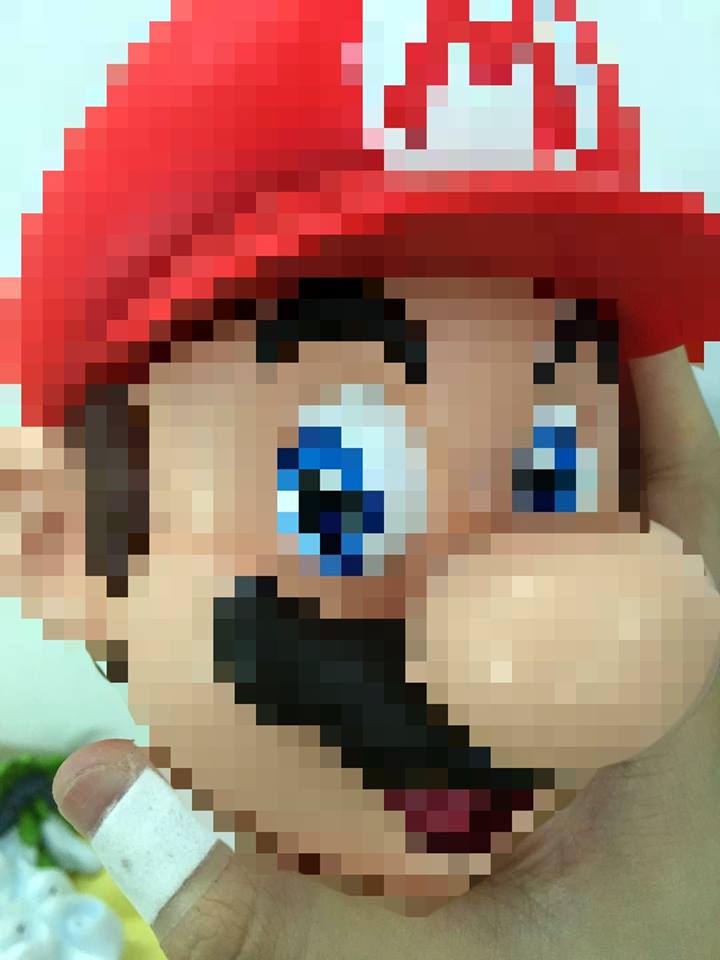 SHEIKAH SLATE UPDATE: Alex saw some development updates; hopefully coming next year
NINTENDO UPDATE: They made a massive boo-boo on something new they were working on. Something about it was too big. Also, in F4F's 12-year history with working with Nintendo, they've never had this many projects that are already in either 3D or in the physical.
SONIC THE HEDGEHOG BOOM8 SERIES COMBO PACK 2 UPDATE: Arrived in the office for final inspection; shipping packaging improved to better protect the contents; F4F's QC team to visit the GNF Toyz factory next week and then will be onto the next boat
THE GREAT GREY WOLF SIF UPDATE: People started receiving their replacements, and a lot of them are happy.
SPYRO PVC UPDATE: Alex finally signed off on a final PVC sample, so the factory can now proceed with mass production.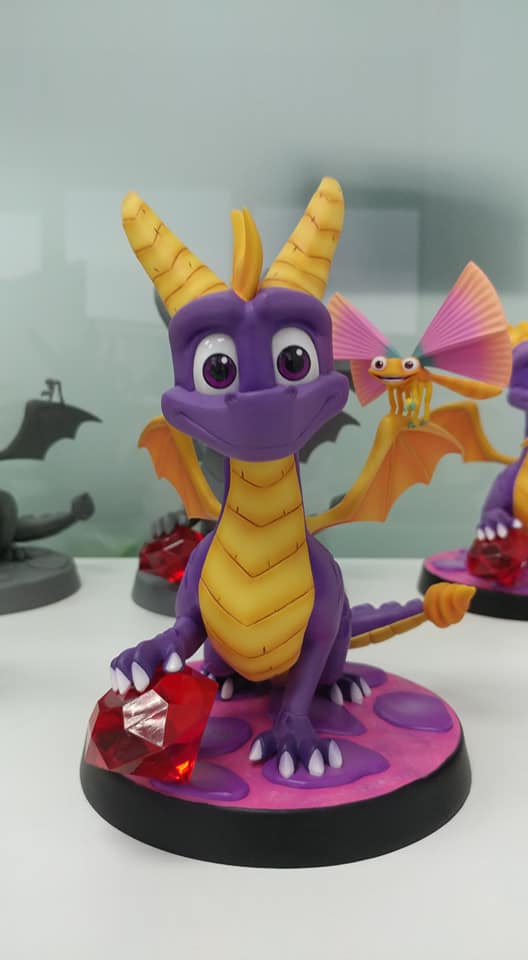 Spyro Reignited resin concept finally approved to go to the physical stage; will be in a different pose to the Spyro Reignited PVC statue; has a really happy face; estimated to go up for pre-order in 4-5 months' time
Alex still interested in making a Spyro PVC statue in the original design and Crystal Dragon resin statue in the Reignited Trilogy design; Alex not interested in a Crystal Dragon PVC statue given the sales of the resin version
AMATERASU PVC UPDATE: The resin version is in the same pose as the PVC version because F4F doesn't have the needed wholesale support to make the project viable. The resin version is there to financially supplement the PVC project.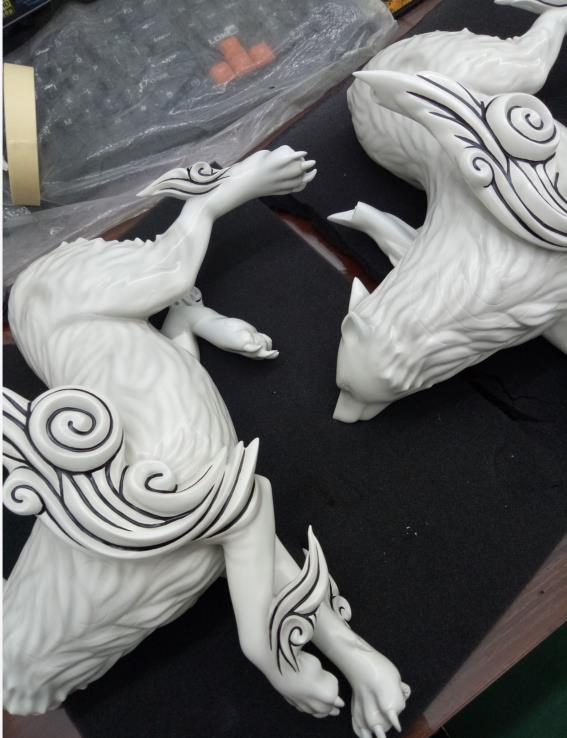 SKULL KNIGHT UPDATE: He's beastly; probably in the 700-800 USD ballpark range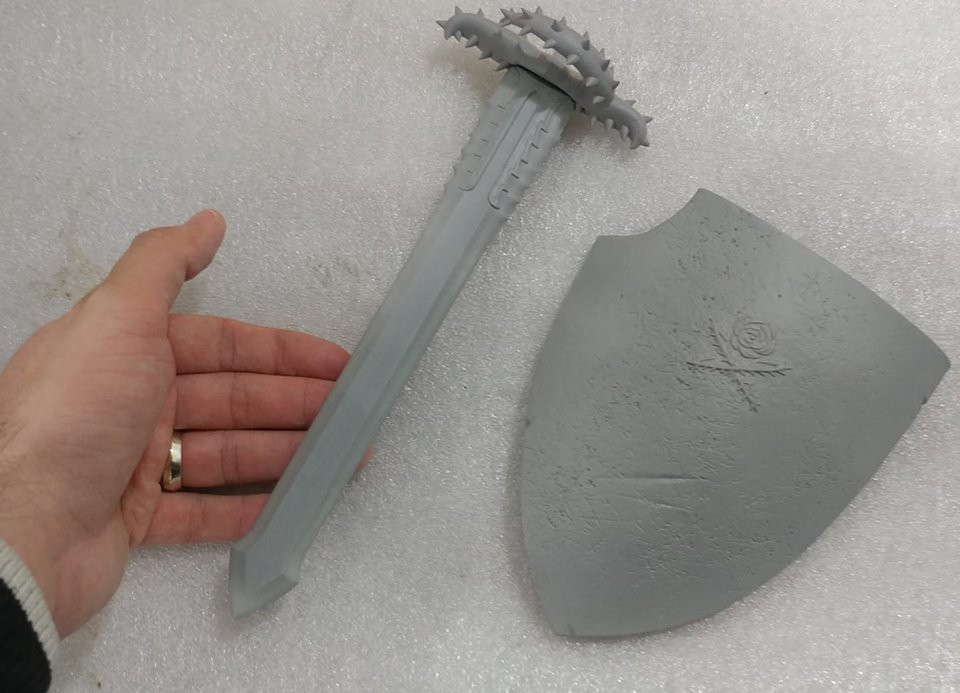 F4F CORE RANGE UPDATE: Finally started working on some T-shirt designs; still a work in progress
CRASH (RESIN) UPDATE: At the homestretch; now working on the styrofoam packaging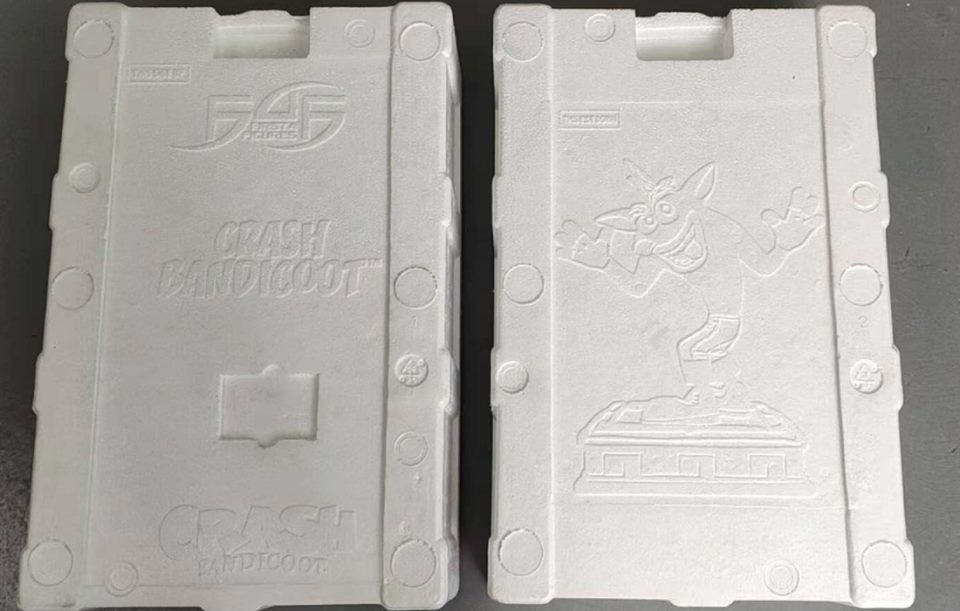 Alex's tee-hee of the week: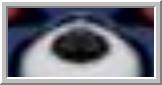 PHOENIX WRIGHT UPDATE: Out of Customs; painting has started; no sneaks until it goes live
METAL GEAR SOLID UPDATE: Alex needs to think about the fourth piece in the line; other Metal Gear Solid titles will possibly have their own product line if F4F ever made statues for these
DARK SOULS UPDATE: Currently developing some statues from Dark Souls 2 and Dark Souls 3
LAW UPDATE: F4F currently at the down phase; might chuck it back in there
SHIRANUI UPDATE: Exclusive version edition size around 1,400 pieces
SCARBOROUGH FAIR LIFE-SIZE REPLICA UPDATE: Will send this to the licensor for approval before giving any sort of pre-order date; will be in a separate line from Bayonetta herself
Calm before the storm; a few more pre-orders left before the end of 2018; expect a beefy start to 2019
SONIC TF PVC UPDATE: Now in the physical
SONIC AND TAILS DIORAMA UPDATE: Not yet in the physical but soon
"KICKSTARTER" UPDATE: Just one of the few things Alex needs to think about
SPYRO (RESIN) UPDATE: More shipments to the rest of the world soon
CONKER UPDATE: Looking tight and will be up for pre-order before 2018 ends; Alex will post a character poll during the week of the launch to help determine what's next in the line
EDWARD ELRIC UPDATE: Estimated to go live for pre-order six months after Alphonse Elric; automail color in between the gray and silver color of Alphonse; won't make sense to have color variants
Would you still buy Kamina if you knew you weren't going to get the others? Kamina wasn't that high up in the

Gurren Lagann character poll

, and everyone else more so wasn't high up.
GENOS UPDATE: Submitted to the licensor for feedback
BAYONETTA UPDATE: Fingers crossed that she'll be available for pre-order in 2019
JET BLACK UPDATE: Estimated to go live for pre-order by the end of this year
FAYE VALENTINE UPDATE: Currently in 3D; still working on her; will come with a gun
THE LEGEND OF ZELDA UPDATE: Hopefully a few pre-orders this 2019; no information allowed on any future Legend of Zelda plans

VARIA SUIT UPDATE: Factory visit in 1-2 weeks' time; factory having issues with the assembly; still at the painting stage
REALA UPDATE: In limbo; still no support for the

#SaveF4FReala TT poll

CHIBITERASU UPDATE: Still in development
MINI FIGURES UPDATE: Alex still deciding which factory should work on it; some expensive costs involved for turning these into metal
DRACULA UPDATE: Indefinite how far back the pre-order was pushed; won't likely be in 2018; head still needs tweaking
True Form (TF) PVC statues only to have a resin counterpart if they feel there is a lack of support for it
BANJO-KAZOOIE UPDATE: Got approval from the licensor to go to the next stage; Last Chance Weekend sooner rather than later; will reveal the changes then
DANTE UPDATE: Alex hasn't seen anything new.
Majora's Mask granted F4F 40 gold bars.
YAKUZA UPDATE: Already had initial talks with SEGA about the "Kickstarter" idea but no follow-up conversations yet
SOLAIRE OF ASTORA SD UPDATE: Regular versions estimated to ship this November
IVY VALENTINE UPDATE: Finalizing
TRUE FORM MIDNA UPDATE: Estimated to go into production in a couple of months; Definitive Edition case design updated
MINI AKU AKU MASK UPDATE: Will not have the sound effects
MUMBO JUMBO UPDATE: Hasn't been made in 3D yet
BANJO-TOOIE PVC UPDATE: Looking good
SPIKE SPIEGEL UPDATE: Day One Edition signature card design still on the list of things to do
GIFT CARDS UPDATE: Still on the list of things to do
Rider Link and Mario on Yoshi to go up for pre-order when they're done
YOSHIMITSU UPDATE: It's just sitting there; it looks great but *Alex shrugs*
SEGA UPDATE: No idea which licenses will be allowed for "Kickstarter"
OTHER TOPICS
The goal for

MCM London Comic Con 2018

is to sell at least 650 PVC statues.
When Alex says "going to China", he's referring to crossing the Hong Kong border to visit their warehouses.
There aren't many recreational activities to do in Hong Kong according to Alex and Chocks.
The Doom license that F4F had in the past was for the film, not the video game.
No particular reason why Psycho Mantis was the second piece in the Metal Gear Solid line
Is there something you'd like to see from Yu-Gi-Oh!?
No reproductions of any of F4F's

Legacy

statues
Alex needs to ask his partner John if lowering the penalty fee is on the IT team's list of things to do.
Alex finds all the homunculi from the Fullmetal Alchemist Brotherhood series interesting.
F4F still doesn't have the bandwidth to take on the Kingdom Hearts license. Disney is asking them to work on 4-5 more apart from Kingdom Hearts, and if F4F has the bandwidth later on and can justify working on all these at the same time, then that's another conversation.
You cannot get F4F's prototypes.
Nothing to report on the My Hero Academia license
Chocks rocked his new Red Bull x New Era cap a few weeks back.
Alex does like his pies and the versatility of it, but cookies are more accessible in Hong Kong.
Chockles likes shepherd's pie.
Chockles prefers the original Red Bull flavor. The bigger, the better.
Chocks' family is the F4Family; Alex has a wife and three kids with a fourth on the way due next week!
Chocks has cried from video games and anime, but he couldn't remember which ones.
Diorama pieces of the Fullmetal Alchemist Brotherhood homunculi that connect to one another is possible if there's enough support
Metal Gear Solid was probably the hardest license to acquire.
No matter what the reason, F4F will not reissue any of their statues that have already been made.
Kindly let Alex know in the comments section below if you'd like to see environment statues.
The 100th episode of F4F's Friday Q&A live streams will be on the last Friday of 2018.
Alex and Chocks have a lot of bloopers from filming the documentaries, but they're not for public consumption.
Haven't touched anime licenses like Naruto, One Piece, etc. because F4F is doing things that haven't been done before; who knows, maybe in the future
Alex hasn't had the chance to pick up Soulcalibur VI.
Rally the fans if you want to see Winry Rockbell.
Color variation for Mini Jinjo figures irrelevant to the cost of the steel molds
Alex would sacrifice his ears during a failed human transmutation; Chockles would sacrifice his head.
Alex's problem with Luigi is that people want a Luigi's Mansion version, not the generic one.
Xenoblade Chronicles character poll soon
Pre-order sequence on the calendar not confirmed
Alex has never met the creator of The Legend of Zelda.

Alex's rarest Legend of Zelda collectible is the Skull Kid PVC prototype.
If Alex could work on a Legend of Zelda timeline, he would work on Twilight Princess.
Alex likes the generic songs from the Legend of Zelda soundtracks.
The biggest surprise to Alex with regards to the Alphonse Elric launch was the vastness of the word of mouth outside the

Club

.
Alex would love to do something like How to Train Your Dragon to break the video game and anime stigma.
If you're visiting

MCM London Comic Con 2018

, Chockles wants to see you bring fans over.
WHO DAT WHO DAT: The answer was Tyler Durden. Those on the hot seat were JON SKABLA (lost) and BRITT EDWARDS (tried to go for the 8,000 reward points but lost).
---
To view everyone's questions from the Q&A portion of this episode, please click HERE.
If you want to have your questions answered by our very own Chocks and Alex, simply search "Chocks and A" in the F4F Official Collectors Club Facebook group and leave your questions in the comments section of the most recent thread prior the upcoming live stream. This thread is posted every Thursday of the week.
If you wish to watch the entire video:
---
Last Update
2018-11-08 04:04:11